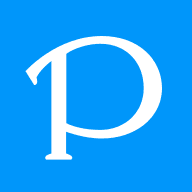 pixiv.net
March 2021 Traffic Stats
pixiv is an illustration community service where you can post and enjoy creative work. A large variety of work is uploaded, and user-organized contests are frequently held as well.
Global Rank54
Worldwide
Country Rank3003
United States
Discover pixiv.net's search ranking and website traffic statistics. Reveal traffic-generation strategy and audience distribution. Spy on pixiv.net's traffic sources (organic and paid) with channel-by-channel performance data.
Web Traffic Statistics
pixiv.net traffic stats. Organic and paid traffic to pixiv.net on desktop.
Traffic Share by Device
pixiv.net traffic share across desktop & mobile web.
Traffic by Country
pixiv.net website traffic by country.
Country

87.69%

531.9M

25.06%

74.94%

4.1%

24.9M

21.28%

78.72%

3.08%

18.7M

49.75%

50.25%

TW

Taiwan, Province of China

0.98%

5.9M

42.98%

57.02%

0.3%

1.8M

45.09%

54.91%