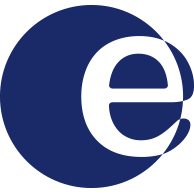 pole-emploi.fr
March 2021 Traffic Stats
Global Rank808
Worldwide
Country Rank52271
United States
Discover pole-emploi.fr's search ranking and website traffic statistics. Reveal traffic-generation strategy and audience distribution. Spy on pole-emploi.fr's traffic sources (organic and paid) with channel-by-channel performance data.
Web Traffic Statistics
pole-emploi.fr traffic stats. Organic and paid traffic to pole-emploi.fr on desktop.
Traffic Share by Device
pole-emploi.fr traffic share across desktop & mobile web.
Traffic by Country
pole-emploi.fr website traffic by country.
| | | | | |
| --- | --- | --- | --- | --- |
| | 95.82% | 59.0M | 44.61% | 55.39% |
| | 1.24% | 763.7K | 10.33% | 89.67% |
| | 0.62% | 381.1K | 1.74% | 98.26% |
| | 0.36% | 218.5K | 30.28% | 69.72% |
| | 0.26% | 158.9K | 12.95% | 87.05% |