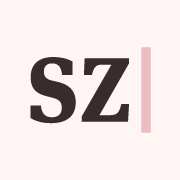 seznamzpravy.cz
March 2021 Traffic Stats
Videa, články, aktuální zprávy z domova i ze světa. Zpravodajství a publicistika od redakce Seznam.cz.
Global Rank1102
Worldwide
Country Rank543638
United States
Discover seznamzpravy.cz's search ranking and website traffic statistics. Reveal traffic-generation strategy and audience distribution. Spy on seznamzpravy.cz's traffic sources (organic and paid) with channel-by-channel performance data.
Web Traffic Statistics
seznamzpravy.cz traffic stats. Organic and paid traffic to seznamzpravy.cz on desktop.
Traffic Share by Device
seznamzpravy.cz traffic share across desktop & mobile web.
Traffic by Country
seznamzpravy.cz website traffic by country.
| | | | | |
| --- | --- | --- | --- | --- |
| | 95.45% | 43.6M | 42.15% | 57.85% |
| | 0.87% | 398.9K | 49.1% | 50.9% |
| | 0.78% | 356.1K | 13.4% | 86.6% |
| | 0.72% | 330.1K | 10.82% | 89.18% |
| | 0.59% | 270.7K | 12.06% | 87.94% |