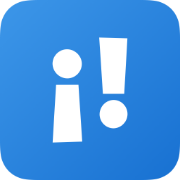 spanishdict.com
March 2021 Traffic Stats
The world's most popular Spanish translation website. Over 1 million words and phrases. Free. Easy. Accurate.
Global Rank1310
Worldwide
Country Rank69
United States
Discover spanishdict.com's search ranking and website traffic statistics. Reveal traffic-generation strategy and audience distribution. Spy on spanishdict.com's traffic sources (organic and paid) with channel-by-channel performance data.
Web Traffic Statistics
spanishdict.com traffic stats. Organic and paid traffic to spanishdict.com on desktop.
Traffic Share by Device
spanishdict.com traffic share across desktop & mobile web.
Traffic by Country
spanishdict.com website traffic by country.
| | | | | |
| --- | --- | --- | --- | --- |
| | 67.4% | 27.2M | 57.59% | 42.41% |
| | 4.22% | 1.7M | 34.91% | 65.09% |
| | 3.96% | 1.6M | 51.92% | 48.08% |
| | 3.06% | 1.2M | 73.58% | 26.42% |
| | 1.94% | 783.3K | 41.38% | 58.62% |