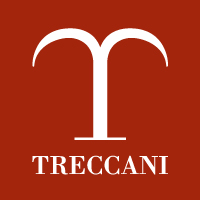 treccani.it
March 2021 Traffic Stats
Treccani - La cultura italiana. Ricerca tra oltre un milione di lemmi e vocaboli. Consulta gli approfondimenti multimediali dei nostri magazine in ambito culturale, geopolitico, scientifico e didattico
Global Rank1385
Worldwide
Country Rank26200
United States
Discover treccani.it's search ranking and website traffic statistics. Reveal traffic-generation strategy and audience distribution. Spy on treccani.it's traffic sources (organic and paid) with channel-by-channel performance data.
Web Traffic Statistics
treccani.it traffic stats. Organic and paid traffic to treccani.it on desktop.
Traffic Share by Device
treccani.it traffic share across desktop & mobile web.
Traffic by Country
treccani.it website traffic by country.
| | | | | |
| --- | --- | --- | --- | --- |
| | 96.71% | 37.1M | 44.45% | 55.55% |
| | 0.73% | 281.1K | 39.81% | 60.19% |
| | 0.42% | 159.7K | 55.34% | 44.66% |
| | 0.41% | 156.1K | 58.22% | 41.78% |
| | 0.31% | 119.8K | 39.07% | 60.93% |