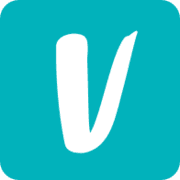 vinted.fr
March 2021 Traffic Stats
Rejoins la communauté de mode de seconde main qui compte plus de 37 millions de membres. Donne une seconde vie à tes vêtements préférés et gagne de l'argent en vendant les articles dont tu n'as plus besoin.
Global Rank1306
Worldwide
Country Rank249145
United States
Discover vinted.fr's search ranking and website traffic statistics. Reveal traffic-generation strategy and audience distribution. Spy on vinted.fr's traffic sources (organic and paid) with channel-by-channel performance data.
Web Traffic Statistics
vinted.fr traffic stats. Organic and paid traffic to vinted.fr on desktop.
Traffic Share by Device
vinted.fr traffic share across desktop & mobile web.
Traffic by Country
vinted.fr website traffic by country.
| | | | | |
| --- | --- | --- | --- | --- |
| | 97.96% | 39.6M | 59.9% | 40.1% |
| | 0.43% | 172.5K | 42.89% | 57.11% |
| | 0.41% | 166.9K | 55.16% | 44.84% |
| | 0.15% | 61.2K | 58.54% | 41.46% |
| | 0.12% | 49.7K | 52.87% | 47.13% |