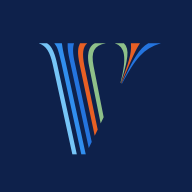 vrbo.com
February 2021 Traffic Stats
Book amazing rentals on Vrbo - the most popular vacation rental site in the US. ✓+2 million rentals worldwide ✓19+ million reviews ✓Secure online payment ✓24/7 Customer Service
Global Rank1379
Worldwide
Country Rank623
United States
Discover vrbo.com's search ranking and website traffic statistics. Reveal traffic-generation strategy and audience distribution. Spy on vrbo.com's traffic sources (organic and paid) with channel-by-channel performance data.
Traffic overview
vrbo.com traffic stats. Organic and paid traffic to vrbo.com on desktop.
Export to PDF
Traffic Share by Device
vrbo.com traffic share across desktop & mobile web.
Traffic by country
vrbo.com website traffic by country.
| | | | | |
| --- | --- | --- | --- | --- |
| | 87.11% | 33.6M | 33.18% | 66.82% |
| | 4.7% | 1.8M | 32.76% | 67.24% |
| | 0.88% | 339.4K | 47.67% | 52.33% |
| | 0.8% | 308.0K | 29.89% | 70.11% |
| | 0.79% | 306.4K | 69.38% | 30.62% |
View Full Report