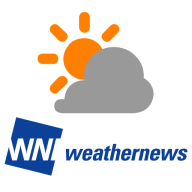 weathernews.jp
March 2021 Traffic Stats
天気予報を進化させる気象サイト。毎日の生活から災害時まで、最多・最新・最速で、最適な気象情報をお届けします。全国250万人のウェザーリポーターからのお天気リポートにより、今の天気はもちろん、自然災害による生活への影響も、いち早くつかむことができます。このほか、桜・花火・紅葉・ゲレンデなどの季節情報、地震・津波・台風・落雷・注意報警報など、楽しくて&ためになる情報が満載です。
Global Rank921
Worldwide
Country Rank110498
United States
Discover weathernews.jp's search ranking and website traffic statistics. Reveal traffic-generation strategy and audience distribution. Spy on weathernews.jp's traffic sources (organic and paid) with channel-by-channel performance data.
Web Traffic Statistics
weathernews.jp traffic stats. Organic and paid traffic to weathernews.jp on desktop.
Traffic Share by Device
weathernews.jp traffic share across desktop & mobile web.
Traffic by Country
weathernews.jp website traffic by country.
Country

99.74%

53.5M

16.68%

83.32%

0.16%

85.4K

75.06%

24.94%

0.04%

23.7K

7.87%

92.13%

TW

Taiwan, Province of China

0.02%

11.5K

28.2%

71.8%

0.01%

3.5K

100%

0%
Traffic Journey
weathernews.jp traffic/customer journey: sites users browse before and after visiting the domain
On weathernews.jp, visitors mainly come from Direct (71.32% of traffic), followed by google.com (20.13%). In most cases, after visiting weathernews.jp, users go to adobe.com and youtube.com.