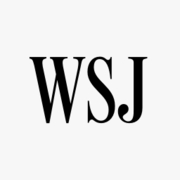 wsj.com
February 2021 Traffic Stats
Breaking news and analysis from the U.S. and around the world at WSJ.com. Politics, Economics, Markets, Life & Arts, and in-depth reporting.
Global Rank623
Worldwide
Country Rank254
United States
Discover wsj.com's search ranking and website traffic statistics. Reveal traffic-generation strategy and audience distribution. Spy on wsj.com's traffic sources (organic and paid) with channel-by-channel performance data.
Traffic Share by Device
wsj.com traffic share across desktop & mobile web.
Traffic by country
wsj.com website traffic by country.
| | | | | |
| --- | --- | --- | --- | --- |
| | 80.85% | 63.4M | 48.04% | 51.96% |
| | 2.69% | 2.1M | 51.01% | 48.99% |
| | 2.69% | 2.1M | 18% | 82% |
| | 1.53% | 1.2M | 49.26% | 50.74% |
| | 1.48% | 1.2M | 28.75% | 71.25% |
View Full Report