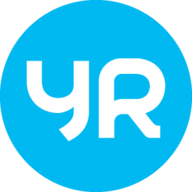 yr.no
February 2021 Traffic Stats
Dagens værvarsel time for time, langtidsvarsel og nedbørkart fra NRK og Meteorologisk institutt. Søk blant 13 millioner steder i Norge og verden.
Global Rank603
Worldwide
Country Rank32938
United States
Discover yr.no's search ranking and website traffic statistics. Reveal traffic-generation strategy and audience distribution. Spy on yr.no's traffic sources (organic and paid) with channel-by-channel performance data.
Traffic Share by Device
yr.no traffic share across desktop & mobile web.
Traffic by country
yr.no website traffic by country.
| | | | | |
| --- | --- | --- | --- | --- |
| | 52.53% | 42.4M | 17.56% | 82.44% |
| | 8.78% | 7.1M | 21.42% | 78.58% |
| | 4.94% | 4.0M | 23.36% | 76.64% |
| | 4.32% | 3.5M | 11.66% | 88.34% |
| | 3.6% | 2.9M | 31.58% | 68.42% |
View Full Report