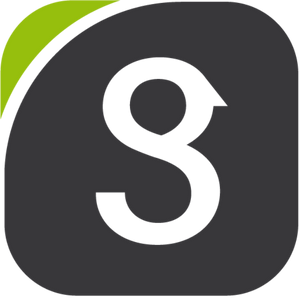 Sweet Globe
Votre département marketing numérique
Waterloo, Wallonia, Belgium
Votre département graphique et marketing numérique externalisé !
Fort de plus de 10 ans d'expérience, Sweet Globe met son expérience au service de votre entreprise ! Nous ne voulons pas être une simple agence, mais votre département de marketing digital. De la stratégie à la mise en place des actions numériques, Sweet Globe met tout en œuvre pour assurer une présence en ligne optimale de votre business.
Que fait-on ?
Notre équipe vous propose un plan de marketing digital complet basé sur vos objectifs, votre cible et votre budget. Cette étape est primordiale pour connaître les points d'actions efficaces sur le parcours utilisateurs de vos potentiels clients.
Nous vous aidons à atteindre vos objectifs en paramétrant des campagnes publicitaires sur les canaux adéquats. Une analyse fréquente est établie en vue d'optimisations continues visant à améliorer vos performances.
Être visible dans les résultats de recherche est primordial pour votre business. Notre équipe vous propose un service allant de l'audit complet de votre présence organique jusqu'à la mise en place de recommandations SEO spécifiques couvrant aussi bien l'aspect technique qu'éditorial.
Une présence professionnelle sur les réseaux sociaux est indispensable. Facebook, Instagram, LinkedIn, Youtube,… peuvent être non seulement de belles vitrines, mais aussi être des canaux de trafic et de conversion pour votre business. Notre équipe vous conseille, vous accompagne et vous encadre dans l'activation, l'animation et la gestion de vos réseaux sociaux.
Analyser, comprendre et interpréter les données digitales est indispensable pour s'améliorer. Que vous ayez un simple site vitrine ou que vous disposiez d'un e-commerce, le traitement des données numériques est primordial dans l'amélioration de votre stratégie ! Nos experts s' occupent de l'analyse et vous fournissent un reporting clair de vos performances, de votre trafic et des opportunités d'optimisation.
De la newsletter au marketing automation, l'emailing reste un canal unique de vente. Fidéliser ou réactiver votre base de données clients, promouvoir un nouveau produit, relayer une offre spéciale,… voici quelques raisons pour lesquelles l'emailing peut être efficace !
Semrush assistance
We can help you with Semrush.
Contact Sweet Globe
By clicking 'Send message', I agree to submit my contact info for further storage and processing.
Need more information?
Need more data before you can make a decision and reach out to an agency? Please share your thoughts and suggestions by dropping a line at agencies@semrush.com