Video content has gained in popularity over the last few decades: Video traffic is predicted to be 82% of all consumer Internet traffic by 2021. From traditional TV ads to short-lived Instagram Stories and Facebook Live, video content continues to be the best way to hook and keep your target audience engaged.
Why? Not only can your brand video explain more about the product than an image or text, but it can also show it off in an interesting and funny way. And when it comes to product videos, it matters a lot.
The Rise of Social Shopping
No matter what your business size is, whether you are a big company or a small one, it is essential to put your product listings online to ensure your potential customers can find you on the web. Why? More and more customers give online shopping a try — there will be  1.92 billion global digital buyers in 2019.
And when it comes to choosing the right ecommerce platform, social media networks have become an alternative marketplace. Moreover, millennials make 60% of their purchases online, so they are more likely to use social media platforms to discover new products and buy them in-app:
The era of social shopping is here. Since it has become one of the most popular ecommerce trends in 2019, major social media platforms like Instagram, Facebook, and Pinterest have rolled out features that make the in-app buying process easier.
For ecommerce brands, this means huge sales potential to reach customers, interact with them, and increase sales, especially when companies implement videos into a social media marketing strategy.
Why Video Content Marketing is Great for Ecommerce
In one case study by Social Fire Media, a company selling kitchen products earned a whopping 398% Return on Advertising Spend (ROAS) on their Facebook video ad campaign. Their budget was $960k, and they ended up with a total revenue of 3.8 million. Ad creatives on the campaign were able to use Facebook to reach "highly targeted users likely to purchase", which they attribute their success to.
Whether you are starting an ecommerce business or growing it, it is important to know that video content is a great way to:
Show off a product from different angles.

Demonstrate all features and benefits.

Explain how to use a product step-by-step.

Grab your target audience's attention.

Beat competitors with creative approaches.
The bottom line? Video marketing helps to make the purchase decision; 64% of users are more likely to buy a product after watching a product video. However, the customer journey is a long process that takes time and effort to turn social media followers into customers. Thus, it is crucial to take care of potential customers at every stage, and video content marketing can help a lot.
5 Ways Video Content Marketing Helps ecommerce Brands on Social Media
#1. Prove Your Expertise in the Niche
Now that competition is high in each industry; there is no better way to stay one step ahead of your competitors than by proving your expertise. In fact, it is a closed circle — your brand gets more potential customers when you are an expert in the niche, and gaining customer trust is the best way to become known as an expert.
In the digital era, the social media following count helps to measure your expertise. The more followers you have, the easier it is to get new people to follow you because the count serves as an indicator of brand trust. With the help of video integration, being an expert is easier; you just have to share your knowledge with the audience.
Post Expert Roundups
No matter what your business niche is, it is important to become a respected brand in your industry. Since users love to get insights from niche experts, they will be more likely to watch a video where professionals share their opinions. Since 65% of people are visual learners, it is easier for us to perceive video content.
For example, MAC Cosmetics created a video with its senior artist Lyne Desnoyers to share current makeup trends and styles. With over 15 years of experience in the niche, Lyne has not only knowledge in trends but also her best makeup tips for newbies and experts.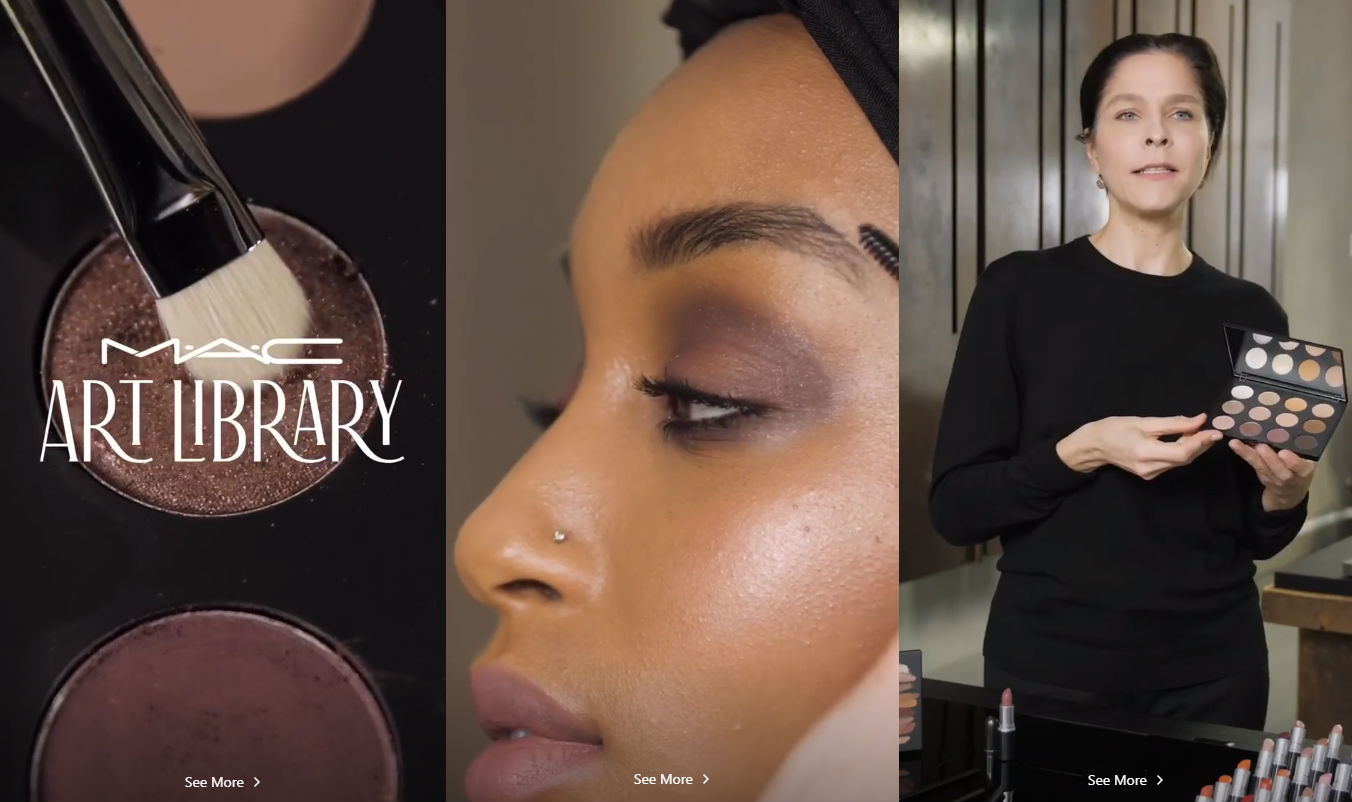 If you can predict the trends in your industry, that is great, but if you can show your customers how to make the most out of them, it is even better as it proves your experience in the niche.
Broadcast Live Events
Video content is continually evolving, and now it allows you to reach your audience in real-time with live streaming. Since users never know what will happen next and they can't pause it, it is no wonder people watch a live video approximately three times longer than a pre-recorded one. For marketers, this means having much time to deliver your brand message.
When it comes to proving your experience in the niche, you can learn from Sephora and broadcast live events that hint at your company's growth. When a company goes live to show events that are happening during the day, it proves that the company is growing and it also brings authenticity. By featuring Jen Atkin in one video, the company also caused a buzz around the live stream that generated 86k views.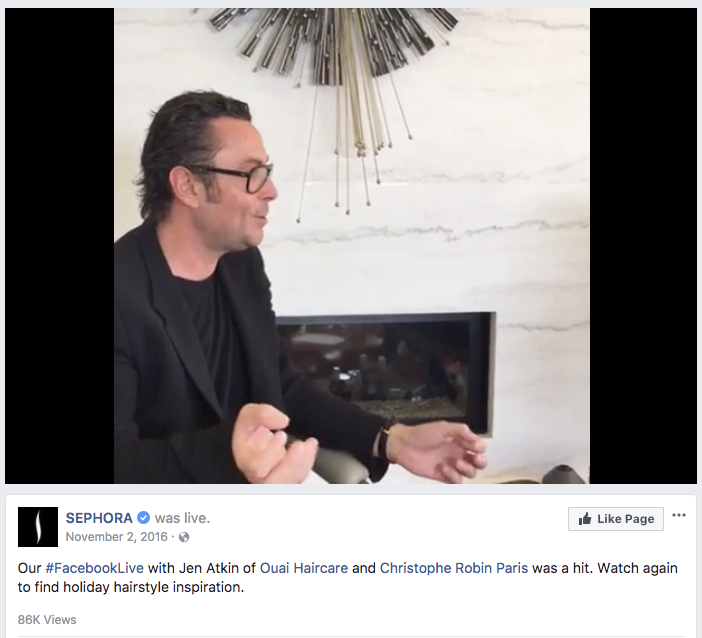 Launch Your IGTV Channel
Do you create useful videos for your customers and you want to hold everything in one place? Launch your IGTV channel! Why? Vertical video is on its rise. Since all users 94% of the time hold their gadgets upright, it is easier for people to consume vertical videos. Instagram keeps an eye on trends, so it rolled out its brand new video platform for vertical videos, also known as IGTV. With this platform, marketers can upload long-form videos (up to 60 minutes).
Let's take a look at NYX Cosmetics, for example. As a cosmetics company, NYX knows how to do makeup for a variety of faces. Thus, the company has launched its IGTV channel to post tutorials and provide its followers with an opportunity to learn from experts. For NYX, it is also a great way to prove expertise in the niche.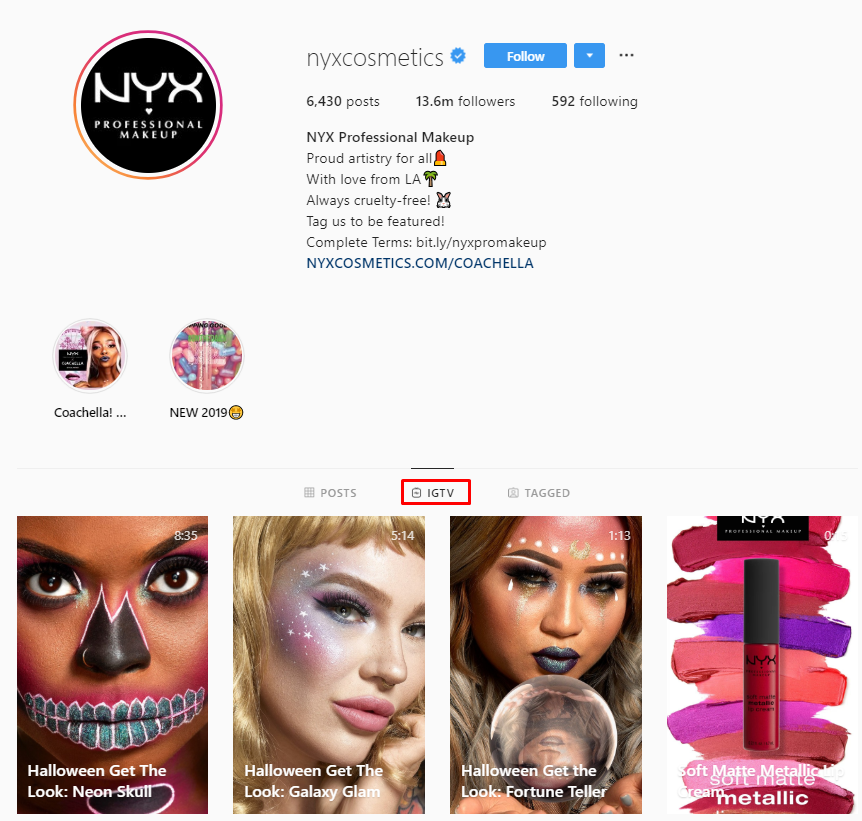 Becoming an expert in the niche takes time and effort, but when you create useful video content, you are more likely to gain authority and credibility.
#2. Increase Customer Trust
With a variety of options on the market, customers always choose brands they trust. As specified in a  Salesforce study, 95% of customers are more likely to be loyal to a company they trust, and 92% are more likely to purchase additional products and services from trusted businesses. Thus, if you want to start selling on Instagram, get ready to think about your clients first; it is crucial to gain customer trust, and below are some ways how to do it with video content.
Share UGC Videos
User-generated content (UGC) isn't a new concept on the market. Since people generate thousands of photos every day and 85% of customers find visual UGC more influential than brand photos. Marketers, encourage users to create photos.
Take GoPro, for example. Although the company needs no introduction, it puts a lot of effort into creating a great social media marketing strategy to communicate with current and potential customers. While showing off action cameras won't hook followers, demonstrating product value and quality is another strategy to satisfy customers' needs. Moreover, 71% of users say online reviews are essential when deciding to make a purchase in categories like electronics or appliances.
Thus, when GoPro shares UGC visuals, it kills two birds with one stone - showcase the quality of their products and demonstrate demand. What is more, the company tries to post UGC videos as they seem to be more interesting, engaging, and genuine. Just take a look at the example below: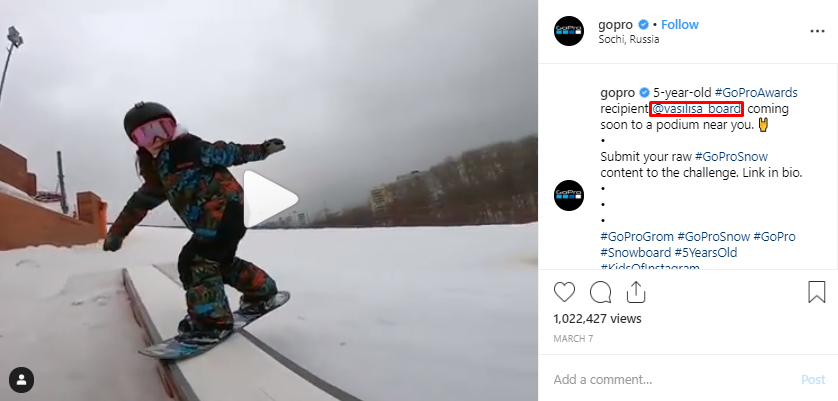 If you are not a big brand, encouraging UGC can be a difficult task until you give your followers a solid reason to create UGC videos for you. For example, you can offer a discount or branded freebies to motivate followers. After all, it is all about your brand trust, so it is worth investing money and time.
Collaborate with Niche Influencers
Modern customers don't trust overly-polished branded ads, so it is no wonder they seek out for recommendations from peers before making the purchase decisions. Since 74% of customers rely on opinions they find on social media, collaboration with niche influencers seems to be a good idea when it comes to affecting customers' purchase decisions.
Some brands believe that using video content helps to not only hook customers but also build brand authenticity. In collaboration with American actress and singer Zendaya, premium clothing company Tommy Hilfiger creates short videos for social media platforms. For example, one video has gotten 157,059 views in less than a month.
By featuring opinion leaders in videos, means influencers share your views and choose your product, so you provide your social media followers with a reason to trust your brand, too.
Share Testimonials
The rise of social proof helps marketers win more customers when featuring recommendations from happy buyers. Andy Crestodina said, "People tend to do what other people are doing. Psychologists call this conformity, herd behavior, or the bandwagon effect. Marketers call it social proof." Once you share testimonials from your customers, you prove that other people trust your brand and they like the product or service you provide. Moreover, it also helps potential customers evaluate product demand.
Of course, if you are an emerging ecommerce brand, you may have trouble getting customer video testimonials. However, you can learn from Salesforce and invite your workers to share their stories with others. Once customers see real-life stories, they are more likely to tell more about their experience which can benefit your brand.
Customer trust is one of the most critical factors in differentiating your product different from hundreds of others on the market. Once your customers believe in your brand, they are more likely to buy from you and recommend you, which means your ecommerce brand can grow faster.
#3. Explain Why Your Product is Worth Buying
Having a good product isn't enough to win customers. Just listing your benefits won't help you. However, if you can explain to customers how your product can satisfy their needs and solve their problems, they will be more likely to buy it. Thus, successful brands think about their customers' needs and let their products play second fiddle.
Have you ever heard that a picture is worth a thousand words? If you use a video, it can be priceless as it provides a 74% increase in your visitors' understanding of your product or service in comparison with pictures. With video content, there are many ways to show off your product from different angles and make customers realize they need your product.
Do a Product Overview
When shopping online, customers can't see and touch the product, gauge its quality, or try it out to understand whether it fits or not. As a result, they want to find social proof that the product can meet their needs, so around 95% of shoppers read online reviews before making a purchase, and 72% of them don't take action until they have read reviews.
Reviews turn followers into customers, so marketers need to encourage customers to write reviews or do product overviews with the help of video content to help followers see the item from different perspectives. Take, for example, this video from Free People. The company uses a video to demonstrate its products and convey information quickly. For customers, this means an effective method to understand whether they need the featured products.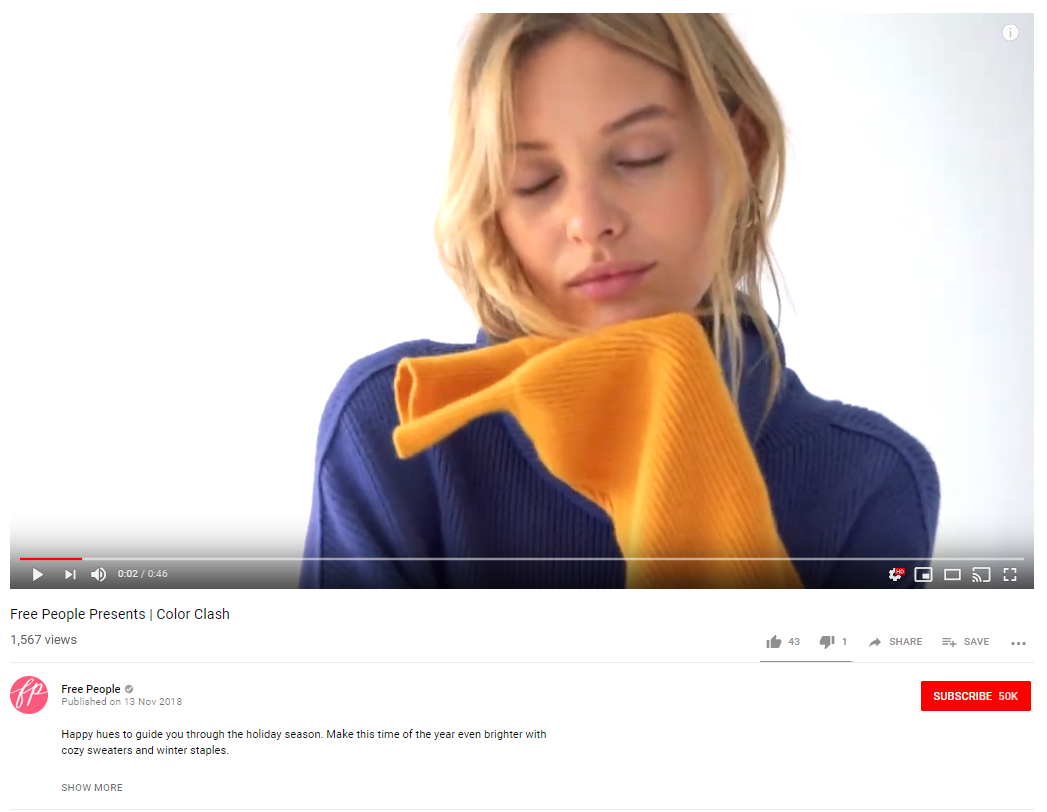 Most ecommerce marketers know that product descriptions matter, but video product overviews can add value to potential customers who are looking for more details about product features and benefits.
Post How-To Tutorials
We are living in an amazing age when everyone can find tips from top experts in a niche with a simple internet search. With the rise of video marketing, learning how to do something has become even easier;  4x as many consumers would rather watch a video about a product than read about it. Thus, most companies create how-to tutorials to provide their potential and existing customers with more information on how to use the product.
For example, beauty brands like Lancome often create makeup tutorials, featuring brand products. Not only do customers find actionable tips but they also understand how to use the featured products — this helps a brand promote their items in an authentic way.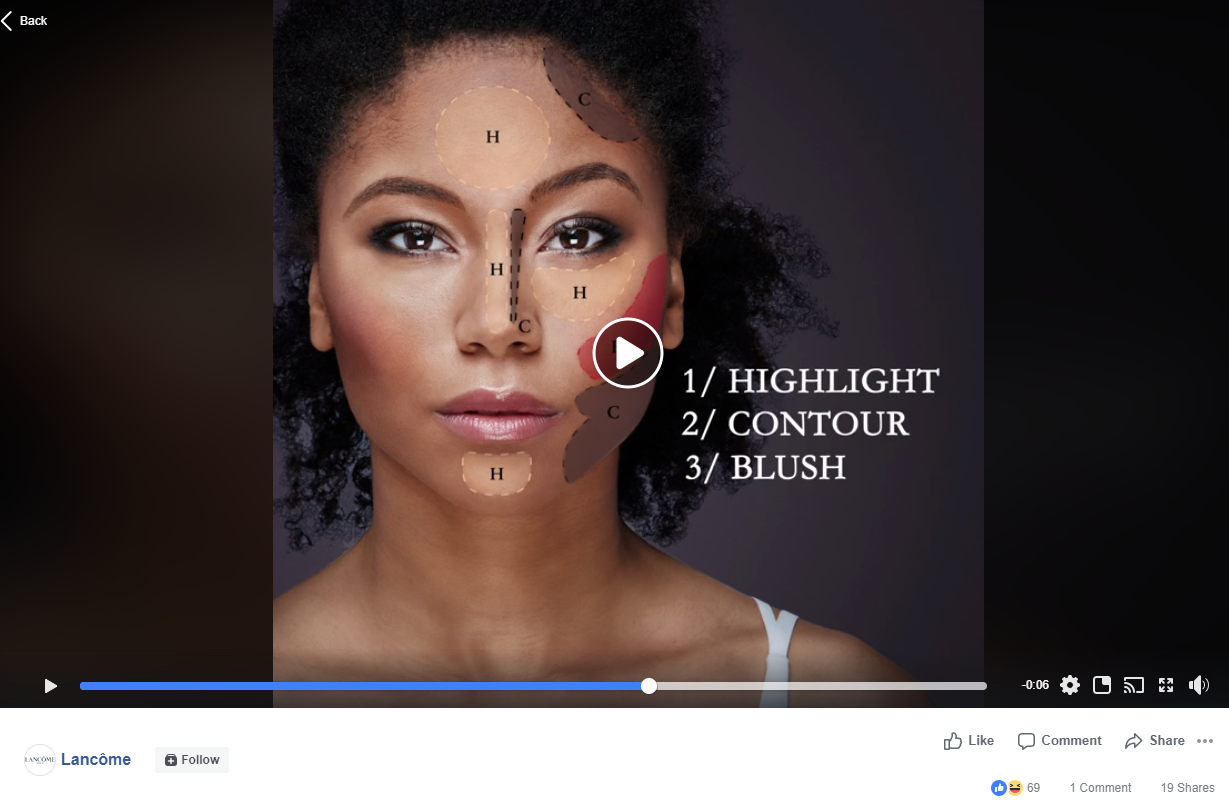 Unless you have a budget to hire a professional video creation staff, choose a reliable online video editor tool to make your videos look better without putting much money or effort.
Organize Q&A Sessions
No matter how good your product is, your followers may still have questions about it. Thus, a FAQ page on your website can add a lot of value for your potential customers. And when it comes to promoting your ecommerce business on social media, organizing Q&A sessions can also help to drive sales especially if you go live. When you organize live stream Q&A sessions, you keep your audience engaged as they never know what will happen next. As a result, they can learn even more about your product before getting their questions answered.
An excellent example of this strategy is Tarte Cosmetics, a beauty brand that invites niche influencers to organize Q&A sessions, and this results in providing social media followers with more information about the products. In the case of Tarte Cosmetics, going live is an opportunity to increase brand awareness and build brand trust which may mean ecommerce sales growth.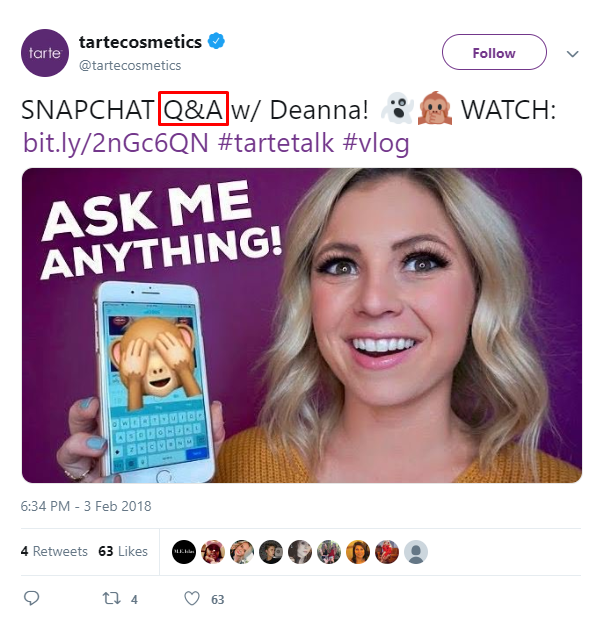 With the growing product variety on the market, modern customers have a vast range of options, so they pay close attention to the products they choose in order to make the best purchase decision. If you want to keep existing customers and get more new ones, it is vital to satisfy your clients' needs and wants, so your product should solve their problems. Once you explain why your product is worth buying, your social media followers are more likely to choose your company over the other competitors.
#4. Reach More Potential Customers
In any market niche, customer acquisition plays an important role. If you want to grow your revenue, you need to take care of your existing customers and gain new ones, too. Thus, marketers keep a focus on attracting new consumers. Since people spend much time watching video content, not only does it keep customers engaged, but it also helps to reach more potential clients when done right.
Hook Users with Vertical Video Content
The concept of vertical video content is nothing new, but it is getting more and more popular as over half of video content is viewed on mobile, and people hold their smartphones 94% of time upright. Not only does it make it easier to consume vertical video content but it also has various features like geotags and hashtag stickers to reach more new customers.
Just take a look at an example from H&M. Using a geotag sticker, the company can reach more customers who are interested in a specific location.
Vertical video content is not just another digital marketing trend; it is a great tool to engage your social media followers and deliver your brand message to new audiences.
Run Video Ads
In 2019, brands should be ready to pay money for reaching more potential followers (and customers) on social media. Since the number of social media users is growing, it is getting harder to cut through the noise without spending money. Most brands run ads to achieve a campaign objective. And if you want to hook more customers, consider using video ads as users gaze 5x longer at video than at static content; so it is the best way to engage users.
Here is a good example from Toyota. In honor of a new product launch, the company has used the carousel ad format to showcase details about the product with the help of several videos. Rather than simply showing specific details across each carousel photo card, the company could tell the story behind the product with creative videos.
Video content drives engagement, so it is a proven way to reach more customers in an exciting way. Most in-app social media features (e.g., video ads, geotags, stickers) help marketers deliver the brand message both within and inside of a community.
#5. Convince Users to Take Action Faster
Driving sales is crucial for any business. The faster you sell your products, the faster your company grows, so it is not surprising that marketers and online shop owners test out strategies to increase ecommerce sales fast. And if you are looking for a proven way to convince your followers to take action faster, think about more videos as they crave video content: Views on branded video content have increased 258% on Facebook and 99% on YouTube, according to Wordstream.
Announce Sales and Discounts
Sales and discounts have excellent marketing potential, ever since Coca-Cola distributed the first-ever coupon in 1887. It is in a human's nature to feel positive emotions when getting exclusive offers, so shoppers want to find the best deals before making the purchase decisions. For any marketer, this also means an opportunity to achieve business goals. And when you use video content to announce sales and discounts, you can expect even better results as video engages customers.
Like the majority of big brands, Whole Foods knows that discounts can drive more sales, so the company rewards its loyal fans with time-limited sales.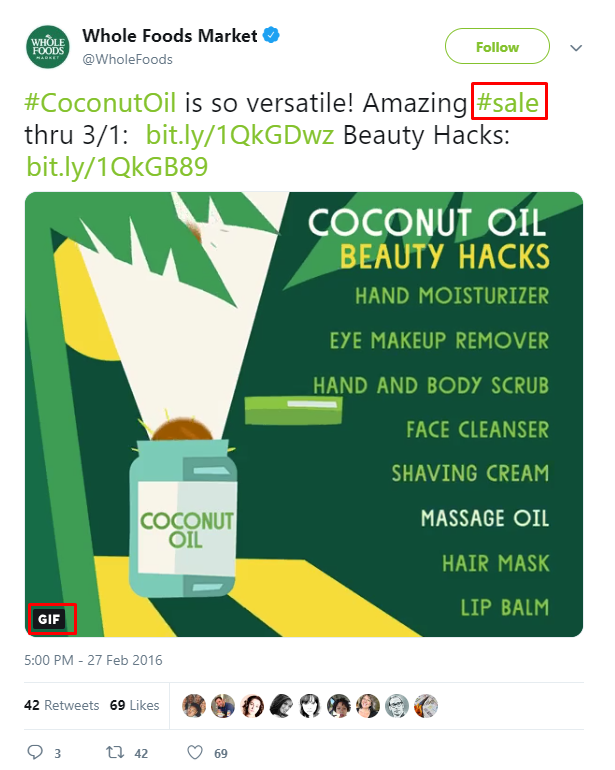 Even if you are not a big brand like Whole Foods, you can still manage coupons and discounts to take care of your clients who crave special offers from their favorite brands. Once you give your potential customers what they want, they are more likely to take action faster.
Give Ephemeral Content a Try
Most social media platforms support the Stories and LiveStream features, the idea of ephemeral content that disappears within 24 hours. The FOMO effect has an influence on customers who are just afraid of missing out on something important. For example, ephemeral content has helped to increase the amount of time people spend on Instagram from 15 to more than 32 minutes a day. Since this type of content has a short lifespan, users take action faster. Therefore, it can be easier to drive ecommerce sales with ephemeral content.
ASOS believes that the ephemeral content is the future of social media; the company shares Stories to keep its audience engaged. Instead of promoting its products, ASOS keeps a focus on satisfying customers' needs — it shows how products can help potential clients solve their problems.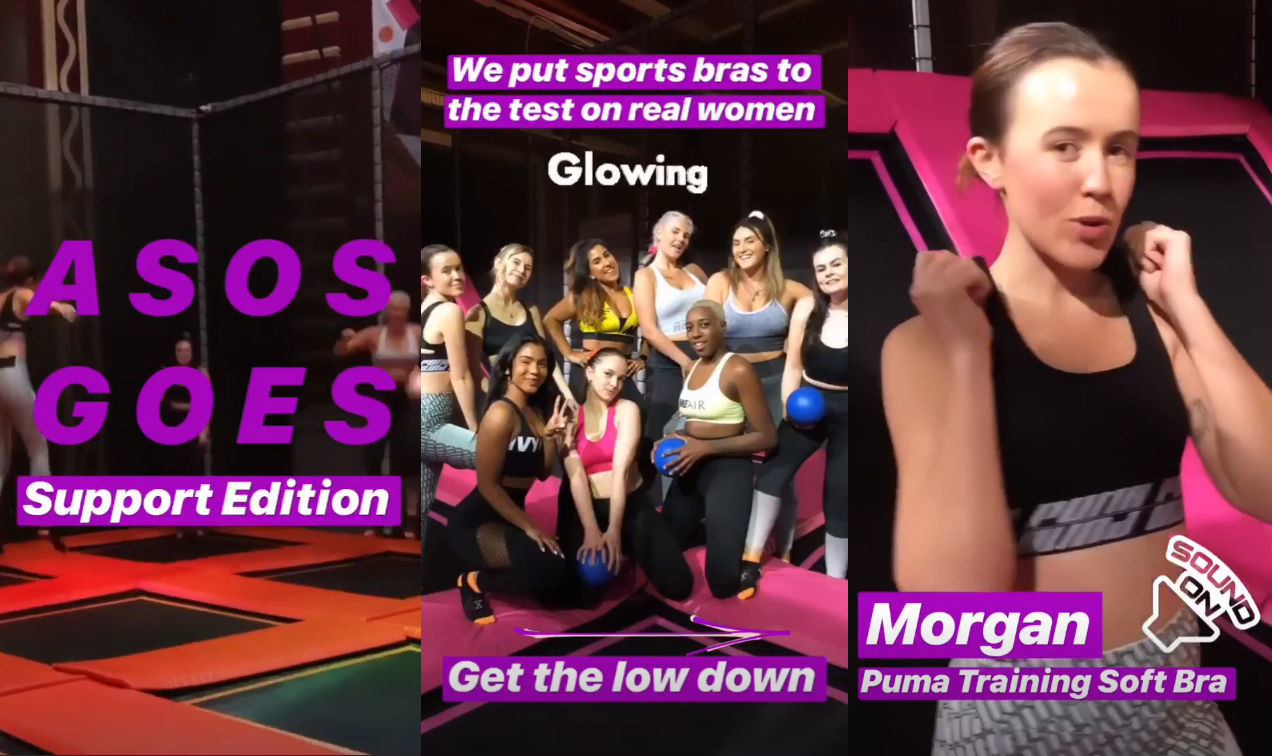 Video content is dynamic, so it encourages users to take action faster which means that if videos are created in a way that effectively reaches the target audience(s), a brand can expect more ecommerce sales.
In a Word
Video content is growing at a rapid pace, giving ecommerce marketers more opportunities to interact with potential customers, deliver brand messages, and increase sales without being too salesy. When done right, video content marketing helps to bring your ecommerce business to the next level, so don't miss a chance to grow revenue in 2019.