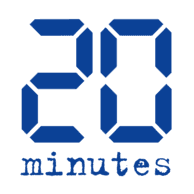 20minutes.fr
March 2021 Traffic Stats
Pour ne rien rater de l'actu, rendez-vous sur 20minutes.fr : politique, sport, économie… tous les sujets sont sur 20 Minutes, retrouvez le journal en pdf
Global Rank576
Worldwide
Country Rank55566
United States
Discover 20minutes.fr's search ranking and website traffic statistics. Reveal traffic-generation strategy and audience distribution. Spy on 20minutes.fr's traffic sources (organic and paid) with channel-by-channel performance data.
Web Traffic Statistics
20minutes.fr traffic stats. Organic and paid traffic to 20minutes.fr on desktop.
Traffic Share by Device
20minutes.fr traffic share across desktop & mobile web.
Traffic by Country
20minutes.fr website traffic by country.
| | | | | |
| --- | --- | --- | --- | --- |
| | 93.02% | 78.0M | 17.83% | 82.17% |
| | 0.99% | 827.1K | 5.34% | 94.66% |
| | 0.94% | 784.0K | 6.52% | 93.48% |
| | 0.62% | 520.2K | 32.56% | 67.44% |
| | 0.59% | 496.2K | 12.37% | 87.63% |