Good security is something we can all take for granted when browsing the web.
Trusted third parties and good encryption isn't something the average person thinks about during a Google search, but these factors have become significant in pushing the standards for online interaction, including SEO.
Back in 2014 at its annual I/O conference, Google Webmaster Pierre Far called for " HTTPS Everywhere," stating that "all communications should be secure by default" and that search needed to move towards standardizing HTTPS and making every website more secure on both ends.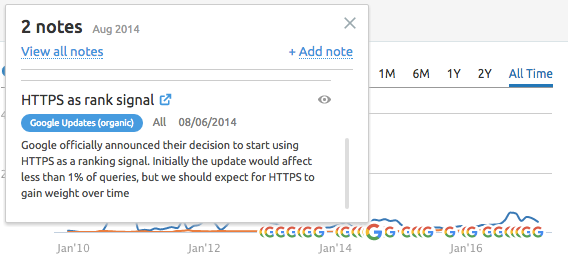 SEMrush Notes
Here we are in the early months of 2017, so what does this mean for your SEO now, and is making the switch to HTTPS worth it? To answer that, we'll have to take a quick look at why Google called for this movement.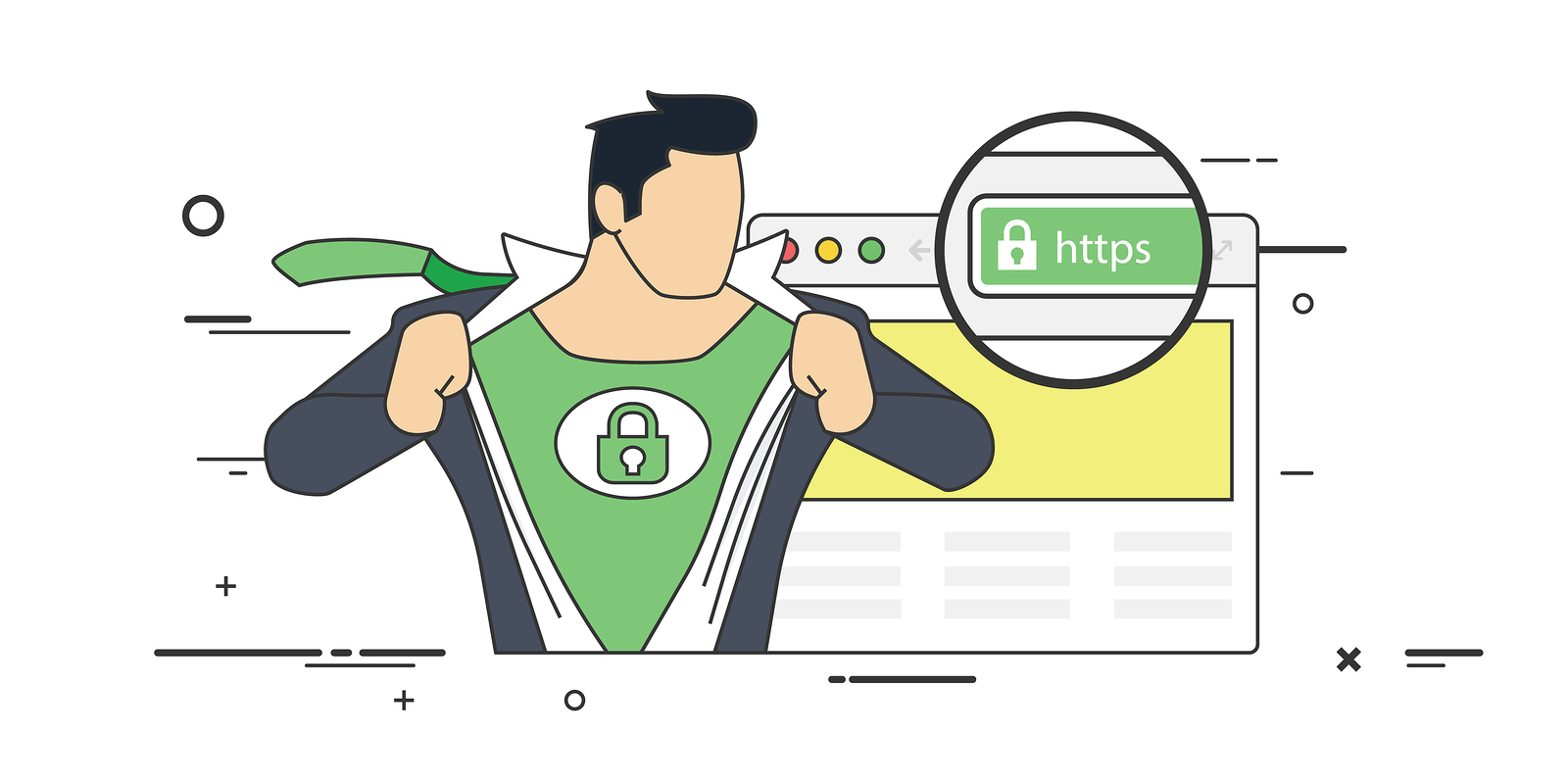 The Basics: HTTP vs HTTPS
 HTTP (Hypertext Transfer Protocol) and HTTPS (Secure HyperText Transfer Protocol) are both basic structures that allow us to show and receiving information on the internet, usually through a simple web page. HTTPS was created to do the same tasks as HTTP with the addition that it provides an extra layer of security by using something called Secure Sockets Layer, or SSL, to transport secure data.
SSL is especially involved with things like online transactions, verifications, and authentications. Exchanging secure information like passwords or credit card numbers through HTTPS requires SSL to prevent hackers and others from obtaining access to it, unlike HTTP.
SEO Advantages of Switching to HTTPS
 Following Google's recommendations to change to HTTP is easy, safe and smart decision for anyone, especially those with any e-commerce integration. Doing so will benefit the security of your site (and your customers), but there can also be additional SEO benefits to consider as well:
Better Rankings
While converting to HTTPS may not increase your ranking much directly at the moment, almost all experts recommend it as part of an overall SEO strategy.Also, with how Google's search algorithms have evolved and their statements regarding a push for a more secure web, it is possible that we may see an increased impact of HTTPS on search over time.
Referral Data
Google Analytics becomes even more useful with HTTPS since unlike HTTP, the security data of the website that referred to you is saved--meaning that referral sources won't appear just as "direct traffic." For SEO alone, this gives HTTPS an edge.
Security and Privacy
Like any good security system, HTTPS helps both website operators and their users feel safe. The security helps you avoid monetary damages and data theft as well as damage to your site's authority or reputation.
The Process of Changing from HTTP to HTTPS
  Migrating your website from HTTP to HTTPS is a straightforward process.
Purchase an SSL certificate
Install your SSL certificate on your site's hosting account,
Double check all of your links. Any URL not updated from HTTP to HTTPS will break after the migration.
Notify Google and other search engines of your website change by setting up 301 redirects from HTTP to HTTPS. This way, anyone who has bookmarked a page on your site is automatically redirected to the new HTTPS address after you finish the switch. Since the Search Console treats HTTP and HTTPS separately, if you have pages that use both, you will need to create a separate Search Console property for each one.
Conclusion:Lock It Up
That should be enough for you to make the switch and secure your website. However, due to the complexity of SSL and a few other factors like various plugins, there may something you wish to look deeper into and change. You can find more answers here and at Google's official page for migrating from HTTP to HTTPS.
One thing is certain, it is far better to be proactive and stay in front of such changes when possible.
Have you seen SEMrush's newest HTTPs Site Audit report? Check out the news and let us know what you think below.