Social media and online community managers wear a lot of hats these days, which makes it difficult or even unrealistic to generate a comprehensive checklist of social media tasks.
The good news is that we did it for you! Below you'll find a complete social media marketing list of tasks to keep your content fresh, relevant, and engaging. For each item, we've also included a suggested tool for helping complete the item.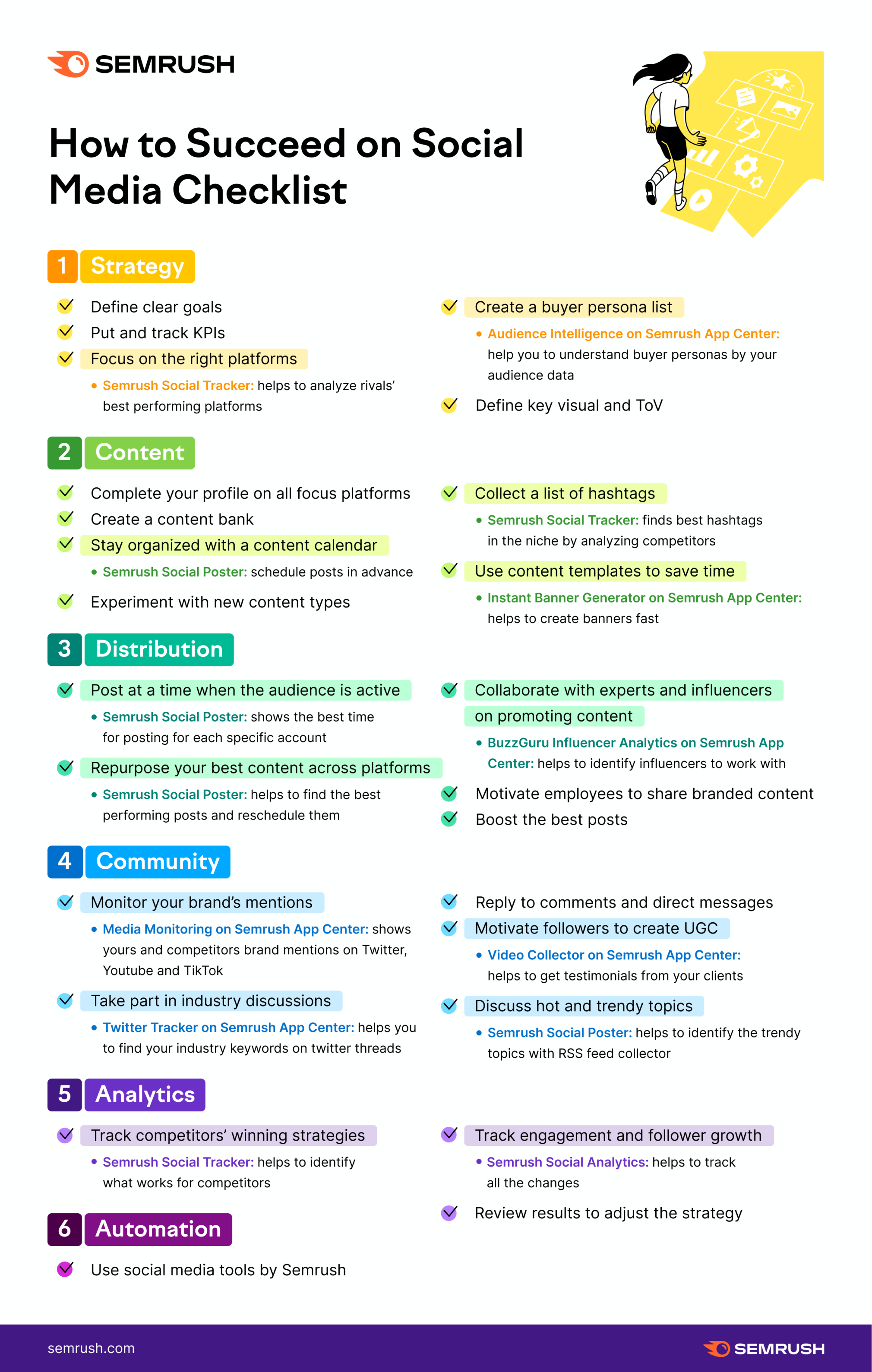 Without further ado, let's get into it! 
Strategy
Nothing in social media management gets very far without a strategy. Building a strategy that works for your business is, arguably, the most important step in social media management. Here are some tasks that can help you boost your productivity and success. 
1. Define Clear Goals
Write your goals down on paper or open a fresh Google doc. Just make sure that you give all necessary stakeholders access to this document and keep it in a place where you can easily reference it. A goal can be something like "Get 200 new followers this quarter." 
Best tool: Trello is a project management SaaS (software as a service) that allows you to collaborate with teammates and stakeholders on shared projects. You can create a strategy project in Trello that allows others to easily access your social media goals. 
2. Define and Track Key Performance Indicators (KPIs) 
Once you have your goals laid out, ask yourself what success would look like? How will you measure the success of your social media campaigns and outreach? These are your KPIs.
Best tool: Domo is a business intelligence tool that allows you to create KPIs and track them on a concise dashboard. 
3. Focus on the Right Platforms
Don't waste your time on building campaigns for platforms that won't ultimately serve your business goals. One way you can determine which platforms are likely to perform well is by looking at what your competitors are using. 
Best tool: Social Tracker, part of Semrush Social, helps you analyze your rivals' best-performing platforms.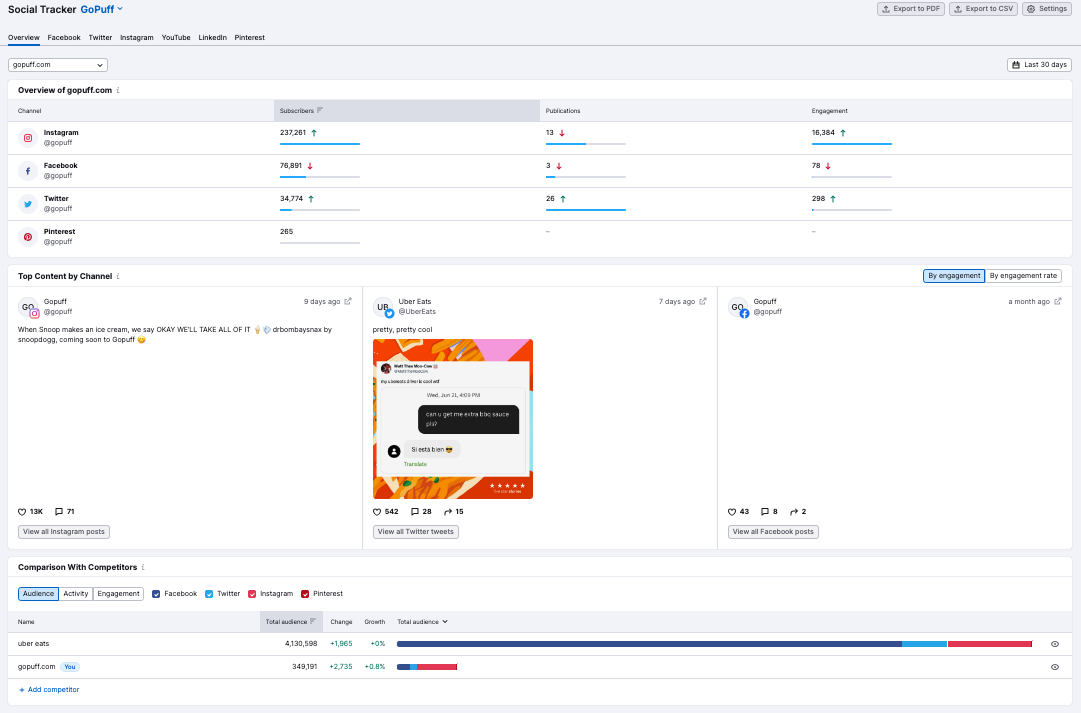 4. Create a Buyer Persona List
Buyer personas will help you home in on who is in your audience and what their pain points are. Generating a list of these personas can help you build campaigns that target specific customer issues. 
Best tool: The Audience Intelligence tool on the Semrush App Center can help you understand your buyer personas based on available audience data. 
5. Define Key Visuals and Tone of Voice
Make your content stand out by using complementary visuals that are in line with your brand, and make sure that your content subscribes to a tone of voice that is fitting for your target audience. 
Best tools: Grammarly is a tool that you can plug into Google Docs and other platforms to check your content over for proper grammar and structure. Why is this a great social media tool? Because you can test out your content in a Google Doc to get information on your tone, clarity, and delivery. 
Content 
Your audience doesn't want to be bored. In fact, if your social media content doesn't capture them within the first few seconds, they might turn to a competitor that aligns better with their values or pain points. You can avoid this by generating enticing content at a regular cadence. 
1. Complete Your Profile on All Key Social Platforms
Don't leave people guessing what your business is and what you stand for—make sure you fill out your social media profiles with clear and consistent messaging. 
Best tool: This task is typically completed directly on your social media platforms. Medium provides a great guide on how to easily fill out your business social media profiles.
2. Create a Content Bank
If you're starting out fresh with brand new social media platforms, or if you're in the middle of rebranding, it's important to build up a bank of content that you can draw from. This will help bolster your authority on social media, and it will give customers a thorough understanding of what your business does. 
Best tool: If your business is familiar with or uses Google Drive, consider building your social media content bank in either a Google Sheet or a Google Doc.
3. Save Time with Content Templates
Templating your work reduces the amount of time you spend on menial work and can streamline a number of different tasks from content creation to banner ad production. 
Best tool: The Instant Banner Generator on the Semrush App Center helps you quickly create a virtually endless stream of templated banners. 
4. Collect a List of Hashtags 
Hashtags are one of the most important organizational tools social media platforms use. Find the right hashtags that will speak to your customers and help them find you. 
Best tool: Semrush Social's Tracker helps you find the best popular and niche hashtags by analyzing what your competitors are using to capture prospects' interest.
5. Stay Organized with a Content Calendar 
Don't leave room for any guesswork when it comes to your posting schedule. A simple rule of thumb is that your calendar should be consistent. People will come to expect your content at a certain day or time, and you don't want to disappoint them. 
Best tool: Stay on top of your social media post scheduling with Semrush Social's Poster. This tool allows you to schedule posts in advance so you can focus on other day-to-day tasks.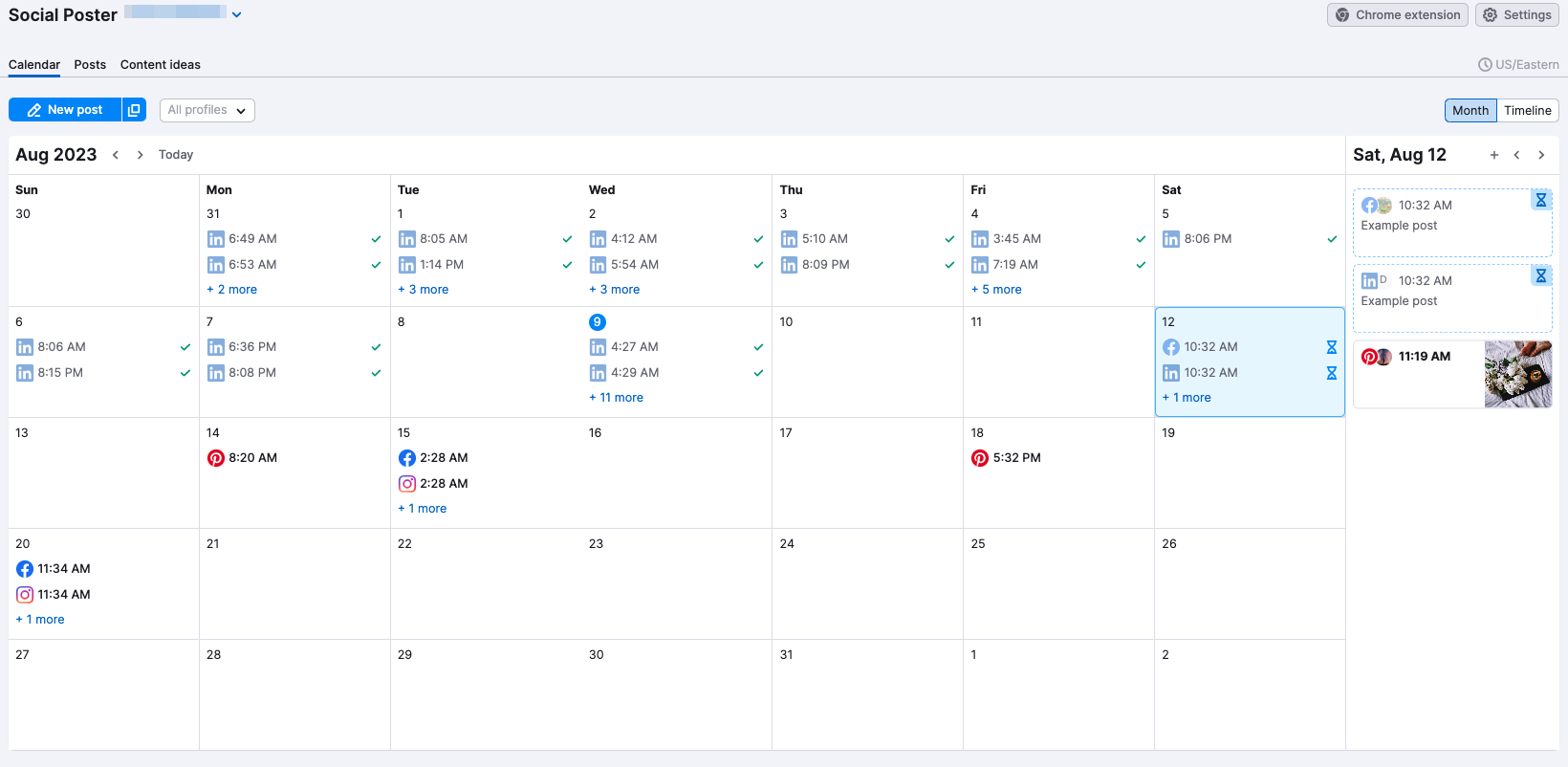 6. Experiment with New Content Types
If you're stuck in a social media rut and your engagement rates aren't where you want them, try experimenting with different types of content. For example, if you normally only post pictures on Instagram, consider experimenting with the reels feature.
Best tool: Picsart is an app that allows you to create slideshows, combine videos, and add other visual elements to spice up your social profiles. 
Distribution
Distribution is the execution element of social media management and, while it can feel tedious to update content and follow up with others to get content, this checklist can make life a lot easier and more regulated. 
1. Post when Your Audience Is Active 
The best way to get likes and engagement is to meet your customers right where they are—including the times they are active on social media. The good news is that very specific data and tools are available to help you track the most effective posting times. 
Best tool: Social Media Poster also gives you data on the best times to post to your platforms, based on existing user engagement metrics. 
2. Collaborate with Experts and Influencers on Promoting Content 
Influencers and experts tend to have large, existing networks that you can leverage to build your own following. Collaborate with these high-visibility parties to promote your content. 
Best tool: BuzzGuru Influencer Analytics on the Semrush App Center can help you identify influencers in your industry whom you can pitch to for collaborations.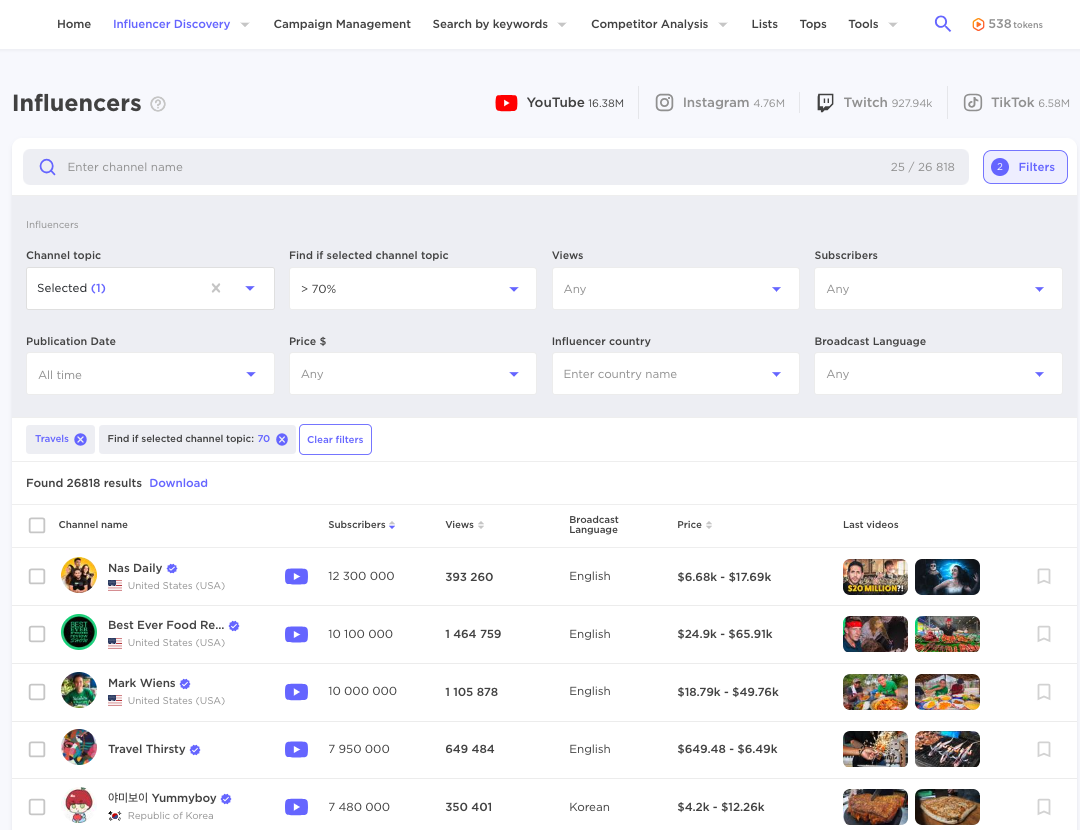 3. Repurpose Your Best Content Across Platforms 
Why reinvent the wheel if things are working? Borrow from your own popular content to post across all of your active social media channels. For example, you can take a popular Instagram post, change the caption (and maybe even add a new filter or element to the photo), and post it to your Facebook page.
Best tool: Social Poster also shows you your best-performing content so you can share it across your social media channels. 
4. Motivate Employees to Share Brand Content
Employee-generated content not only builds trust and authority with your brand, but it also takes a weight off of social media managers to constantly generate their own content. It's especially important for smaller businesses to consider employee-generated content because they typically have limited resources for content creation and a smaller number of followers.
Employees, on the other hand, might have large networks of followers who can become potential customers. 
Best tool: Consider investing in an employee incentive tool like Kazzo. These can motivate employees with small rewards to share their work experiences across your social media channels (and their own platforms, which you can then boost). 
5. Boost the Best Posts
Boosting your posts, either organically by sharing across all of your social networks or through a paid ad campaign, can drum up new followers and business rather quickly. 
Best tool: Your own social media platforms. Pay to boost your posts right from your dashboard. The only tools you need are a marketing or ad budget and access to your social media platforms. 
Community
Social media is now one of the most important tools digital marketers can use to communicate with their customers. Monitoring and responding to customer questions, concerns, and complaints can have big, positive impacts on your brand's online presence and reputation. 
1. Monitor Your Brand Mentions 
The best way to get ahead of customer concerns and questions is to keep close tabs on how people are mentioning you across social media. Track your brand mentions to get a better sense of where your online reputation is and what customers think of your brand. 
Best tool: Media Monitoring on the Semrush App Center shows both your brand mentions and your competitors' brand mentions across Twitter, YouTube, and TikTok. 
2. Reply to Comments and Direct Messages
Promptly answer any comments (positive or negative) and messages. 
Best tool: Semrush Social's Inbox consolidates all your DMs, mentions and tag alerts from across all your platforms. With it, you can consolidate your communication workflow, boost efficiency with message templates, assign users, and stay organized with easy tagging and sorting.
3. Motivate Followers to Create User-Generated Content
Just like motivating your employees to generate content, it's equally important to encourage your users to produce content as well. Prospective customers will like to see that existing customers appreciate your brand so much, they are willing to give testimonials on your behalf. 
Best tool: The Video Submission Management app in the Semrush App Center helps you source testimonials from clients to use on your social media channels.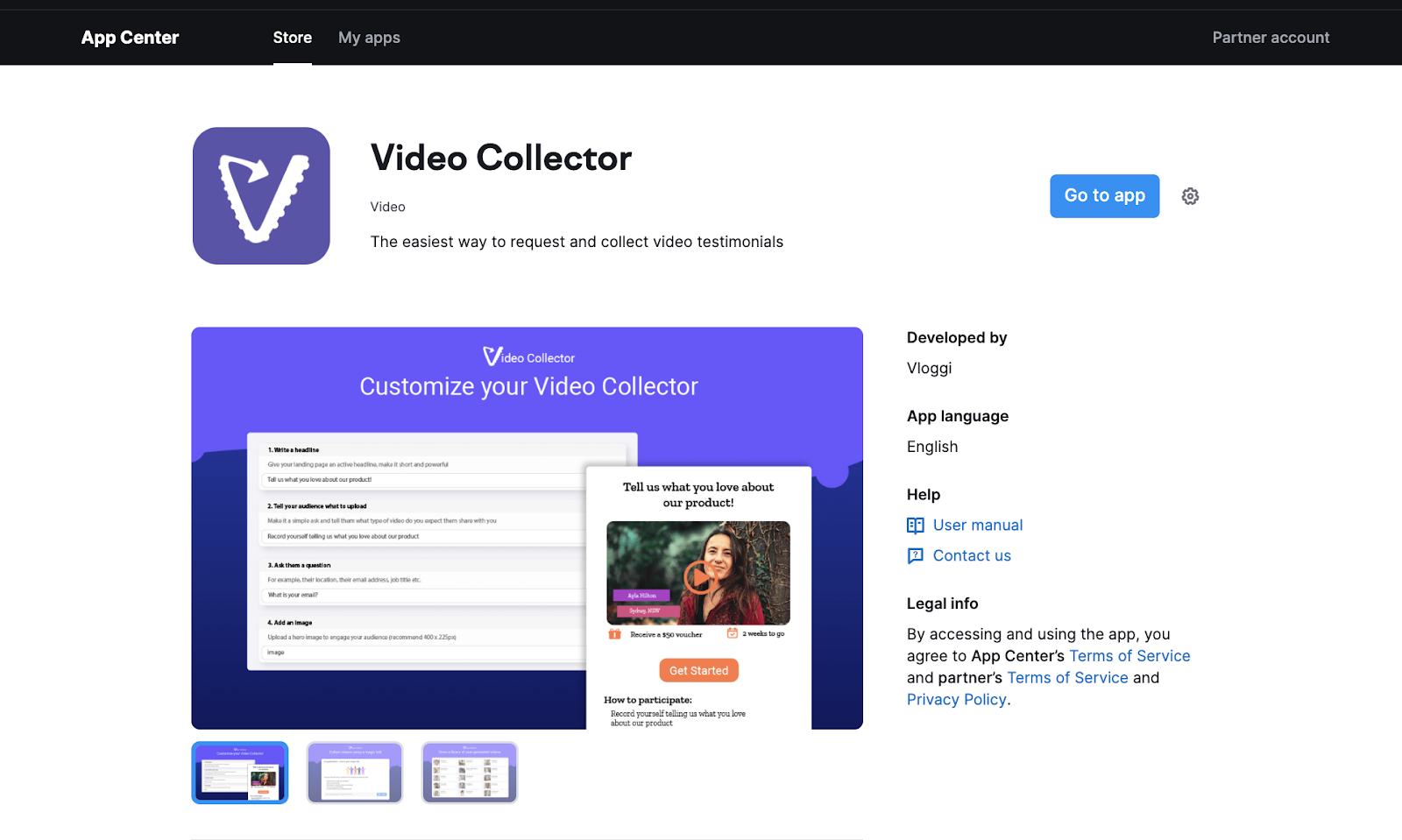 5. Discuss Hot and Trending Topics 
Stay in touch with what is happening in your industry so that you can be the first to offer your unique perspective to customers. 
Check hashtags on platforms like Twitter and LinkedIn to see what topics are generating the most buzz. These will be the issues and questions that get the most attention and engagement from other industry experts and potential customers. These discussions tend to be lively and offer you the chance to position your business in a positive light against competitors. 
Best tool: If you guessed that the Social Poster could help you identify trending topics with the RSS feed collector feature, you would be correct! This tool really does it all. 
Analytics
Once you've established a strong strategy and you've deployed your content across your social media platforms, you'll need to figure out what is working and what needs tweaking. Complete the tasks below to get the most out of your data.
1. Track Competitors' Winning Strategies
The best way to beat your competitors is to know their strategies well. Extrapolate on the trends that are working for them and discover any that aren't (so you can avoid these for your brand). 
Best tool: Semrush's Social Tracker shows you what your competitors are doing so you can build on their winning strategies and do it better!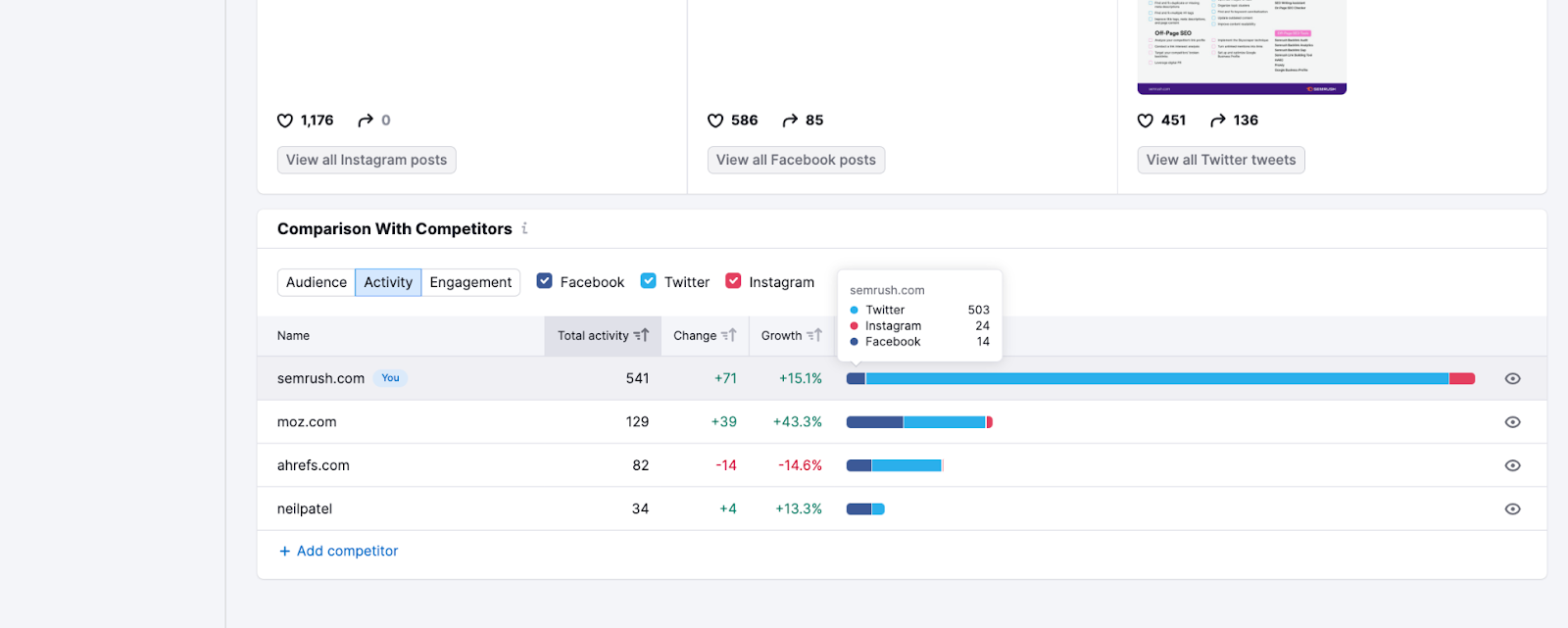 2. Track Engagement and Follower Growth 
If you make a post and notice a sudden drop in your followers, then you know you likely have a problem with your published content. Tracking changes in growth and engagement are two KPIs that will give you a clear picture of how well your social media strategies are working. 
Best tool: Semrush Social's Analytics allows you to track changes in your follower count and engagement.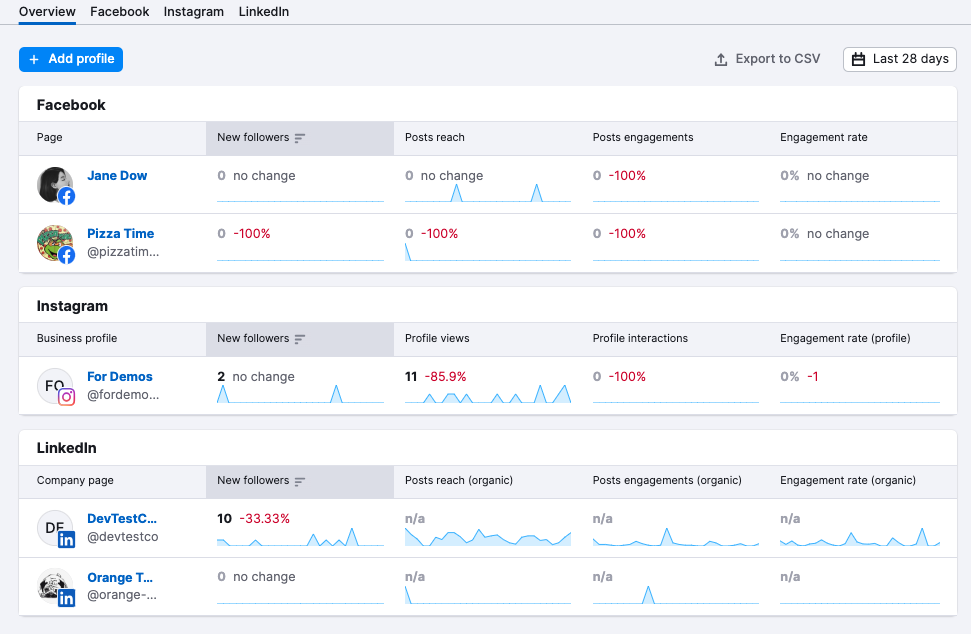 3. Review Results to Adjust Your Strategy 
Use your KPIs to inform any necessary changes to your strategy. Don't be afraid to pivot if something isn't working, and always be ready to build on strategies that are increasing engagement and followers. 
Best tool: Semrush's Social Analytics gives you a lot of data about engagement and followers that you can assess to tweak your strategies and campaigns to better speak to your followers. 
Automation
You don't have to manually navigate this checklist by yourself. The good news is that we have tons of free and subscription-based tools that can automate many of the tasks on this checklist. 
Use Social Media Tools by Semrush
Social Media Managers are busy. Staying on top of the daily maintenance that brand social media platforms require can be a struggle. 
Semrush Social is designed with you in mind. From developing your strategy to posting your content to tracking your analytics, our tools are here to help you achieve your business goals. Try it out today.