We recommend starting with the easiest way to pick the low-competition, high-demand winning products to sell on Amazon, which we've described in this How-to.
However, the Product Research for Amazon app also has an advanced search option that allows you to dive even deeper into the product landscape.
With advanced search, you can filter for products with a specific BSR ranking percentage, by the number of sellers listing a certain product, by the reviews the product has, and by the overall rating of the product. This allows you to look beyond monthly sales averages to really see how the product is performing on Amazon.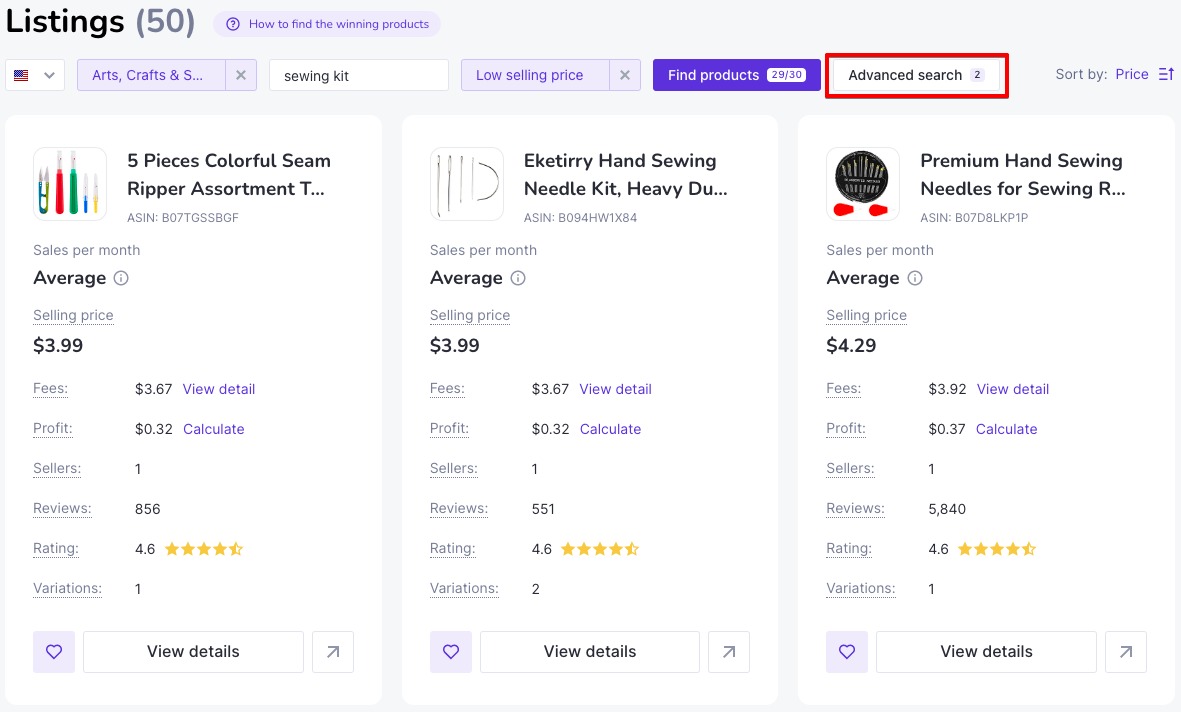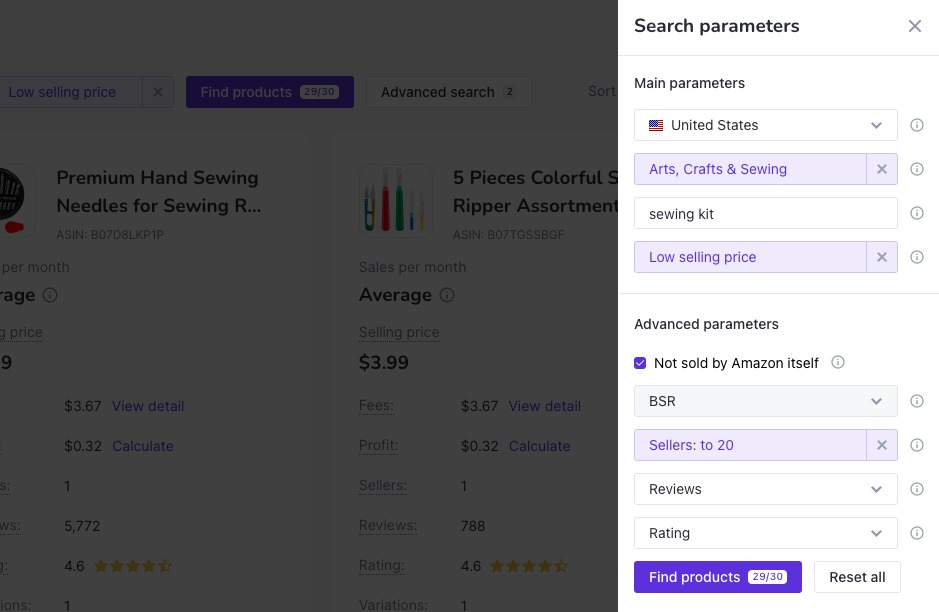 Fulfillment By Amazon (FBA) Calculator
Amazon fees (Seller Account Fees, Referral Fees, FBA, and Variable Closing Fees) are going to vary depending on the dimensions of a product and the category the product is in. So, you should be looking at the net total from the FBA revenue calculator to see if a product has the potential to be truly profitable.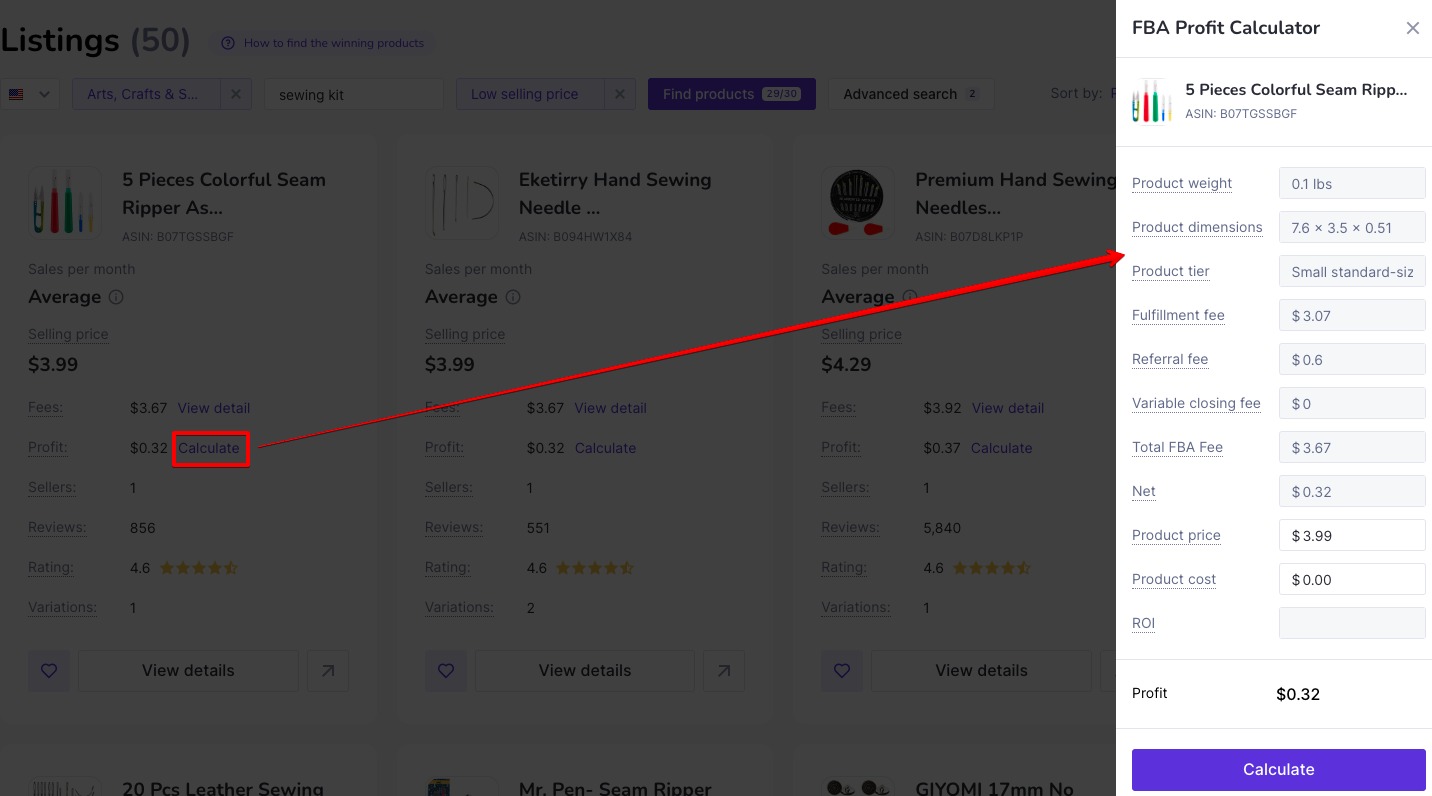 Pro tips:
We have a whole helpful guide on how to determine what products to sell on Amazon. In the meantime, here are a few things to consider:
At the top right-hand side of the results page, you can sort (highest-to-lowest and lowest-to-highest) your results by price, monthly sales, number of sellers, reviews, and BSR.
If you see a listing you want to save, you can click "Add to favorites" and the app will store it on the left side of the page for later use.
When you get your results, pay close attention to the relationship between all of the data points the app offers. If a product is priced high with a high number of sellers, you might have stiff competition if you decided to list that product. If a product is priced low, has a high rating and good BSR ranking, you might want to start selling that item.
You may also like Sellzone's Amazon Product Launch Checklist.