Semrush SEO Reality Show! Top Agency Secrets Revealed via Repeatable Cases
Feb 11, 2021
1 min read
There are thousands of SEO best practices, blog posts, hundreds of conferences, podcasts, and videos ad nauseam. Marketers, have you ever wished you were a fly on the wall to see insider marketing jams that actually occur when top-shelf agencies go deep working with brilliant, upstart clients? 
Your wishes have been answered. Semrush has challenged the top UK and US Search Awards winners of all time, Aimclear® and Re:Signal to participate in a special SEO Reality Show. In this multi-part limited series, viewers will learn first-hand how marketing winners get the job done. The objective of the SEO reality show project is to provide insider-only access to viewers and pull back the veil for a unique behind-the-scenes perspective of top marketers in action.
Here's How the Show Works
Semrush selected a brand for each agency, provided access to top level subscription tool services, and covered $15,000 in agency fees over three months for each of the selected clients. (The agency fee budget was designed to simulate a starting agency fee small and mid sized agency clients can typically bear.)
Each agency is tasked with stretching possibilities of what can be achieved with modest marketing budgets, to achieve great results, and that are repeatable.
Semrush will then publish case study videos, blog and social posts for each brand, highlighting tools usage, profitable results attained, and how the techniques are repeatable for other marketers. 
List of Episodes



Too many brands are leaving money on the table because marketers aren't taking full advantage of the tools at their fingertips. This project will result in extraordinary case studies that can help any marketer push their own boundaries, powered by the Semrush suite of marketing tools.
Some thoughts from some of the key players in this project: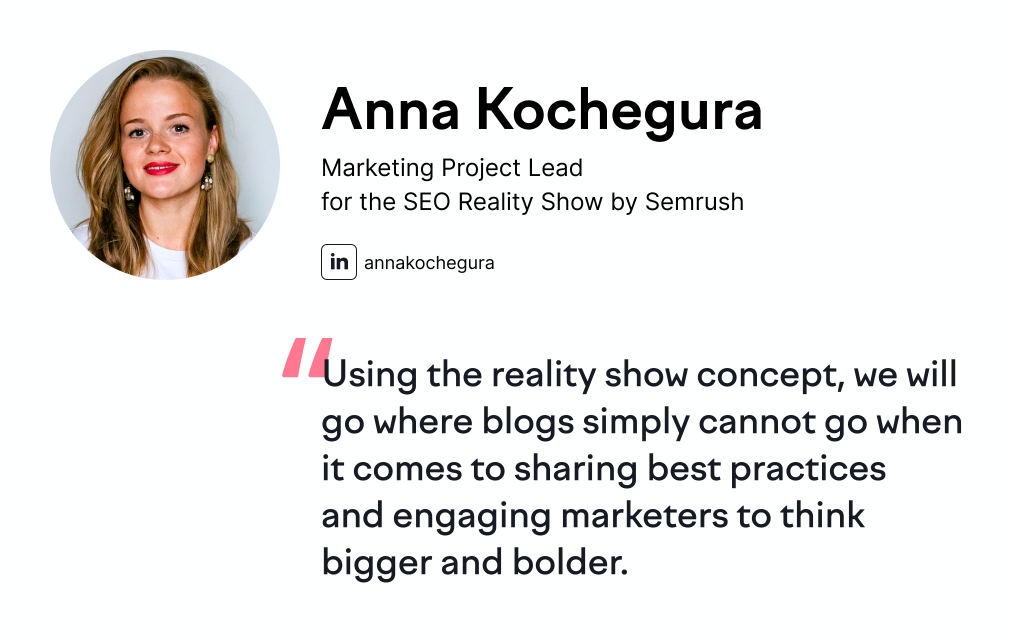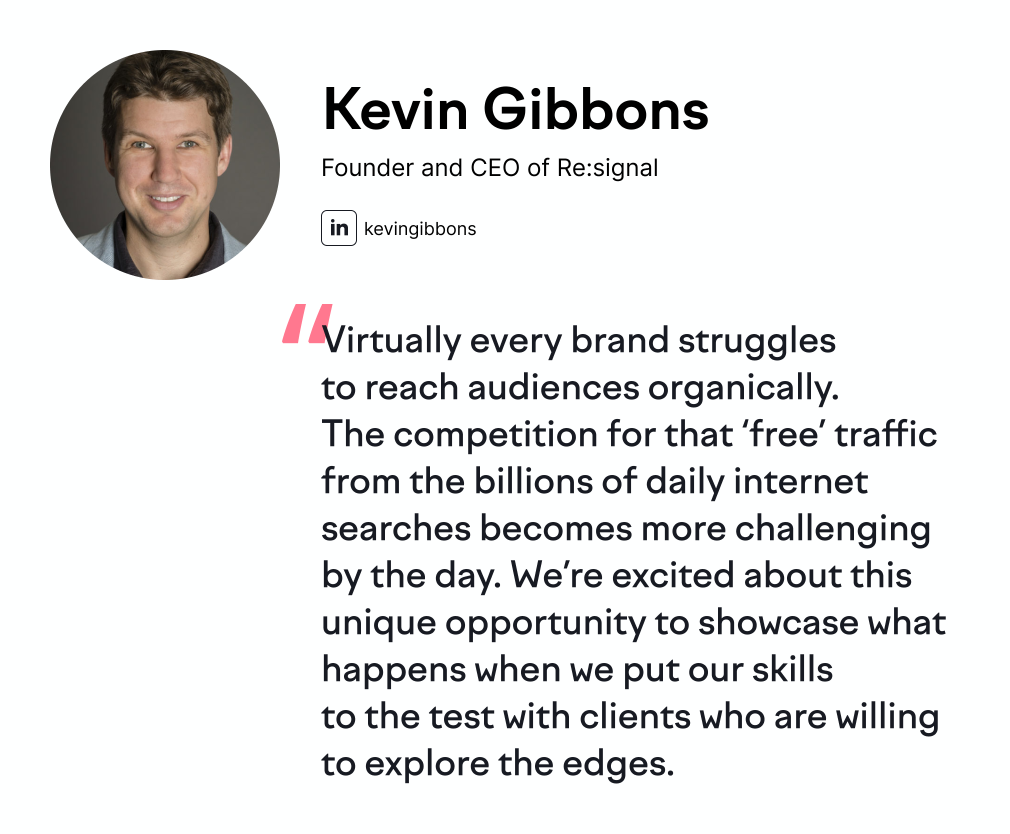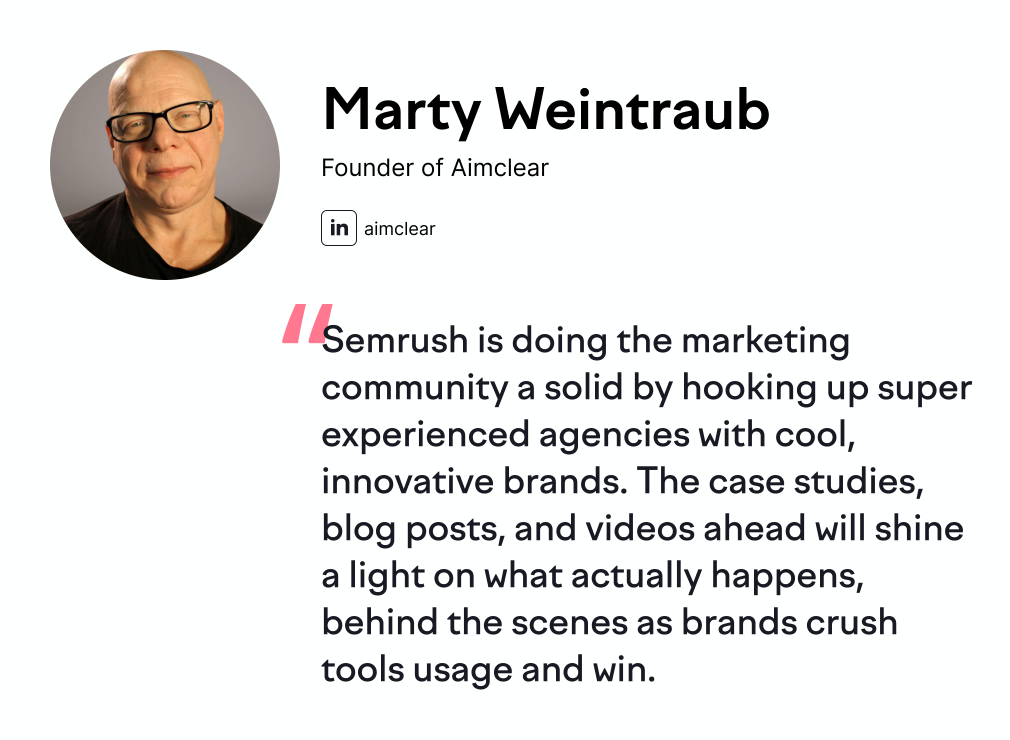 Tune-in to the Semrush SEO Reality Show coming in February 2021 at Semrush.com and on YouTube.
SPOILER ALERT: The brands selected ROCK their marketing objectives! Don't miss it. Follow us for updates on Twitter and Facebook for teasers and a few sneak previews along the way. Learn with us as we watch these two epic marketing agencies go head-to-head in an event where every client is a winner.
Anna Kochegura
Bringing over 5 years of marketing experience to Semrush awesome products in France. Now exploring new horizons of the digital world and shaping inspiring data-driven projects.