Role of Content Course with Eric Enge
Learn how to improve and enrich your SEO strategy by creating useful content that feeds users' needs. Explore how links can improve your website's visibility and increase conversion rate with top SEO expert Eric Enge.
Who is this сourse for?
Whether you're a marketing team leader, a content expert or an SEO-addicted specialist, if you're seeking to improve your SEO strategy and implement great content and links to gain online visibility, take this course to get precious insights on the role of content in SEO.
What you'll learn
Learn how to use great content in your SEO strategy and how understanding users' needs can deliver great results.
Earn Your Certificate from Semrush Academy
Semrush has been recognized by the search community across the globe, winning several accolades as the best SEO software suite. Learn more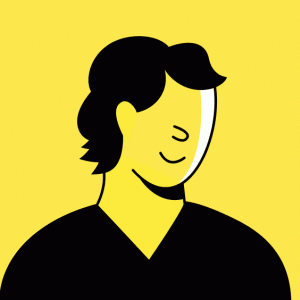 Semrush Academy
This course was developed by a team of industry-leading experts at Semrush with diverse marketing backgrounds. They offer engaging, up-to-date content tailored to the dynamic digital marketing landscape. Enrolling in this course will equip you with the essential skills to thrive in today's digital world.
Course Structure
The basics of SEO content
You'll dive into the basic points of SEO content, learn the course structure, and know what to focus on while improving an SEO strategy.
What is E-A-T and how important is it?
Eric will explain the basics of the E-A-T concept, teaching you how content breadth and width can impact your SEO success. You'll also learn the meaning of Your Money or Your Life (YMYL) queries.
Why content is important for SEO
You will learn how you can use content to effectively drive SEO, discover why users' needs are important to track, and analyze your digital marketing campaigns. Eric will also share practical cases to demonstrate to you how the amount of content published affects online visibility.
How users' needs impact content depth
You'll find out how users' needs impact the depth and breadth of the content on your website, and explore how the query and the true needs are connected. You will also focus on the importance of UX in SEO strategy.
The basics of links and PageRank
You will get an understanding of the basic aspects of links and PageRank, diving deeper into the interconnection of content strategy and link relevance.
The evolution of SEO ranking factors
You will explore case studies and get insights on how links can improve rankings and discover what signals inform Google about content quality.
Backlink analysis
Eric will show you how to do backlink analysis with Semrush. You will learn how to analyze links and research your competitors' backlink profiles to get content ideas.
Link relevance
In this lesson, Eric will guide you through the understanding of why link relevance is so important. You will also find out what types of links are worth acquiring and what content is link-worthy.
The power of informational content
You'll discover the benefits of informational content, getting insights on page speed and learning the basics of added-value mindset and how to implement it in your content strategy.
Content hubs vs. blogs
In this lesson, Eric will bring you deeper into the world of hubs and blogs. You'll discover the best places to publish your content and learn about categorized tag pages and search engines' priorities when ranking and indexing content.
Start the Course
Take your knowledge to the next level by completing this course, which is packed with strategies you can start implementing right now.