Triggered email campaigns help your business engage with prospects and customers based on their activity and behavior. These campaigns help you customize the messaging for the particular situation and customer, helping you to bring out the best results from communicating with your target audience.
Event triggered marketing can potentially save 80% of your direct mail budget. (Source)
Tracking the activity of your target audience on your website helps you get insights about their preferences. Once you know what they are looking for, you can send out communication messages that are in sync with their requirements.
These messages can either be sent out immediately or scheduled for a later date and time, depending on the user activity.
Nurturing prospects and clients helps you build loyalty and grow your business revenue.
Nurtured leads make 47% larger purchases than non-nurtured leads. (Source)
Understanding Customer Segmentation
Segmenting of customers is done on the basis of common requirements and attributes. This process helps you in executing focused email campaigns that are customized for each of the user segments. Here are some commonly used criteria for categorizing your customers:
Demographics: This segmentation involves the creation of user-groups on the basis of their age, location and gender.

Life-cycle: Each of your customers is at a different stage in the buying cycle. Some are in the process of researching and studying the options while others may have made a purchase and considering the next one.

Preferences: Your customers have different preferences about the products and services they are looking for as well the type of information, updates and offers they wish to receive. Customer preferences can be tracked from their activity on the website and with the help of opt-in forms.

Level of Engagement: Each user has a different level of engagement with a brand. Some may be interested in receiving offers and discounts while others may be quite inactive. Customers are segmented by scores assigned to them, on their level of brand engagement.
For running triggered email automation campaigns, you need a website that is integrated with your CRM and email marketing tool. Besides that, you need to use Google Analytics along with Heat-maps to analyze user activity and behavior.
The next step is to define the criteria for automating the email messages. This involves using predefined triggers to send out custom email messages.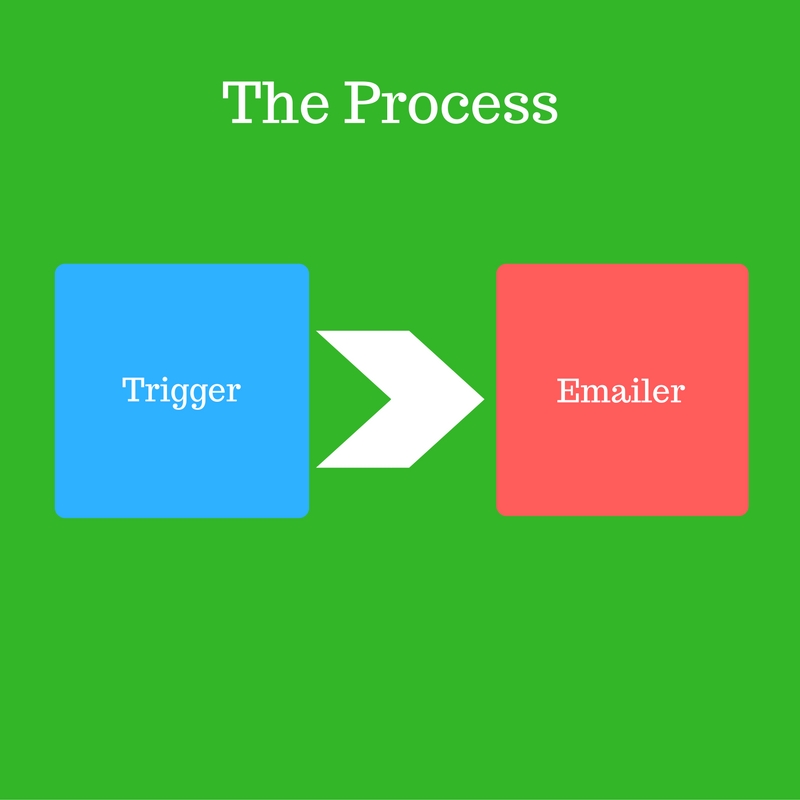 Here are some essential examples of triggered email automation campaigns:
Welcome Emailer
Every time a customer signs up to your service or makes a purchase on your website, it is an opportunity to start building a relationship with them.
This is an automated mailer for every new customer that introduces them to the business and tells them more about the products and services. Offer a personalized demo of the product through this mailer, to get the newly signed up customer, to use the service easily. Here is an example: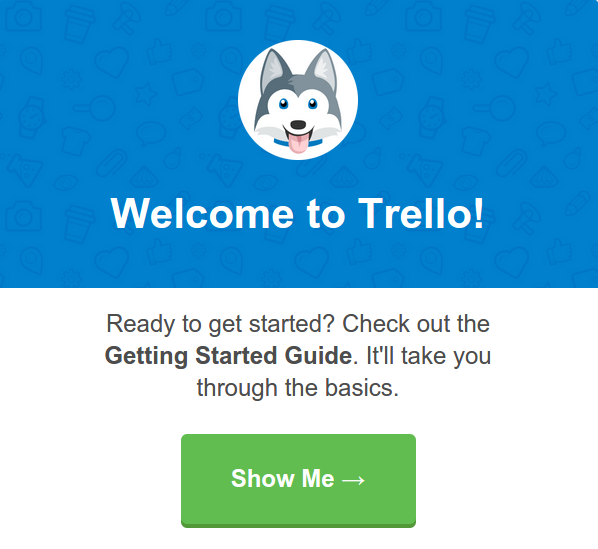 2. Activate Users
Many customers have not used your service for some time, despite having signed up for it. There is a possibility that they are getting stuck with some of the product features which they do not understand completely.
A definite criterion for sending out these mailers after a level of inactivity, say a week or a month, is created. Send out a mailer that highlights some of the key product benefits and or a video tutorial. A short feedback survey is also helpful to understand the reason for user inactivity.
3.Shopping Cart Abandonment
Many customers choose the products they wish to buy from your eCommerce store but leave the cart without making a purchase. You need to nurture these prospects to complete the purchase. An automated mailer that talks about the key product benefits along with related offers and discounts are used to get the user to convert. You can also send a feedback form to understand the reason behind abandoning the cart. Here are some common points to include in the feedback survey:
High shipping costs
Wish to purchase later
High product price
Complicated checkout process
Not enough information
The subsequent mailer can be customized according to the response given by the prospect.
4.Information and Updates
These mailers are triggered when an order is placed by the client. The message of the mailer includes confirmation of the order and the expected time of delivery. Such mailers are useful to assure the users that the process of purchase is complete, and the product is on its way. A series of updates about the order is helpful in engaging with the customers up until the delivery. You can also offer discounts on the next purchase along with the confirmation, as in this example:
5. Helpful Content
Suppose you have an ebook on your website that the users can download by filling in their information. Use the ebook download request as a trigger to engage with prospects by providing them with more useful content. The download request provides you with an insight into the type of content this user wishes to receive.
Offer them a newsletter subscription or schedule a series of mailers with useful posts/info-graphics/videos related to the subject of the ebook.
6. Negative Feedback or Dissatisfaction
Many customers fill in feedback forms or send in emails expressing their dissatisfaction with the product or service. These clients need to be assured of problem resolution and next action being taken. You can also send a special discount offer as compensation for the inconvenience caused. A gesture like this is helpful in mending the relationship and retaining the customer.
7. Up-sell and Cross Sell
Triggered emails are useful in improving the sales from your existing customers. Suppose a user came on to your site and purchased a pair of men's shoes. The purchase can be used as a trigger to schedule a series of mailers that promote a better variety of shoes or complementary products such as men's jeans or men's shirts.
8. Build Customer Loyalty
Happy customers go a long way in helping your business grow. Personalized birthday and anniversary wishes are helpful in building on to the relationship with existing customers. These special occasions as well as local festivals are used as a trigger to send out such campaigns.
You can complement these campaigns with your loyalty program and send out mailers related to the status of reward points and new offers.
9. Renewal of Subscription
In the case of subscription based businesses, reminding customers to renew at the time of their subscription expiry is a must. A series of mailers is scheduled starting a few days before the renewal due date. Such mailers are helpful in getting the client to renew on time and retain the business for longer.
10. Browsing Behavior
The browsing behavior of your users tells you a lot about their preferences. If the website visitor has browsed through a website page for a particular service, an email message highlighting the key benefits and differentiating factors of that service should be sent.
You can schedule a mailer showcasing the price and feature comparison of your service with that of your competitors, for users visiting the pricing page of your site.
Triggered email campaigns help in improving your brand image among your clients by giving them a very personalized experience. These campaigns are highly preferred for eCommerce customer relationship and loyalty management.
Trigger-based email marketing campaigns can generate 4x more revenue and 18x greater profits. 
The campaigns are helpful in improving the efficiency and cost-effectiveness of the email marketing activities, as they help in doing away with manual email processes. Each campaign must be carefully planned with a predefined criterion for achieving the desired lead conversion rate.