Increasing social media visibility is a key concern for all brands. But, unlike other areas of marketing, there's no rulebook to follow. In such a quickly evolving digital space, what was best practice just a year ago can seem hopelessly out of date. 
In 2023, there are two key tactics to boosting your social media visibility: influencer marketing and community management. Combining these tactics will do wonders for your online presence—and together we'll look at exactly how they can help boost your social media visibility, build a community and connect with potential customers. 
So, here's everything you need to know about how to boost your social media visibility in 2023. 
How Influencer Marketing Can Boost Visibility 
Influencer marketing is when businesses work with influencers to get themselves in front of a larger, existing audience. Every market, audience and niche has its own constellation of influencers—you just need to find out who is the most relevant for your business, so that their followers will connect with your brand. Finding the right influencer to promote your product or service can be tricky—it's about finding the right fit and creating content together that will resonate with an audience. 
You can use platforms like Influencer Analytics to find influencers or content producers, who you can work with on your own social media campaigns. With the right partnership, you'll notice a big boost in visibility. 
Take donut maker Dunkin', for example. Even though the company boasts millions of followers on TikTok, Dunkin' Donuts teamed up with Charli D' Amelio, one of the platform's top influencers.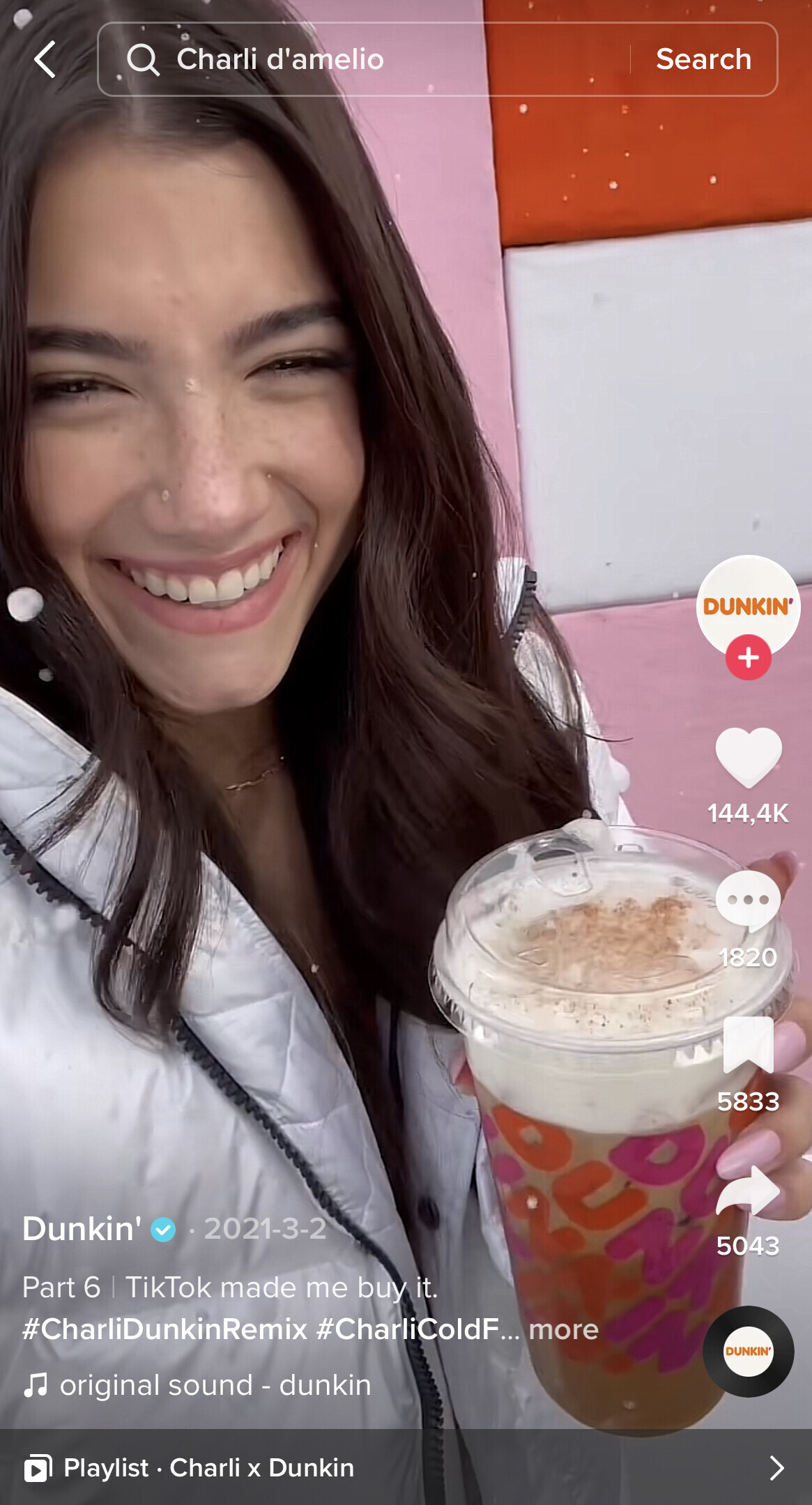 Once Charli started promoting the brand—complete with a drink named in her honor—Dunkin' Donuts saw app downloads soar by 57%. 
When they relaunched the collaboration alongside Charli's birthday in February 2021, the company quickly became the top food brand on TikTok. 
The benefit of working with influencers in your marketing campaign is that they already have a specific target market. They also have tons of experience in developing material that clicks with audiences and gains lots of traction.
Once you're ready to start influencer marketing, Influencer Analytics can connect you with the right influencer for your company. Influencer Analytics has a database of 27 million influencers your business can work with. It also offers help managing your influencer marketing campaign and can give insight on which influencers your competitors are working with for market research purposes, enabling you to get an idea of the kind of budget you'll need for a collaboration with an influencer. 
However, if you don't have the budget to partner with famous influencers, you can still create fun, engaging content. Alongside Dunkin' Donuts big collaboration with Charli D'Amelio, the company also enlisted the help of employee Molly Gruber to create content.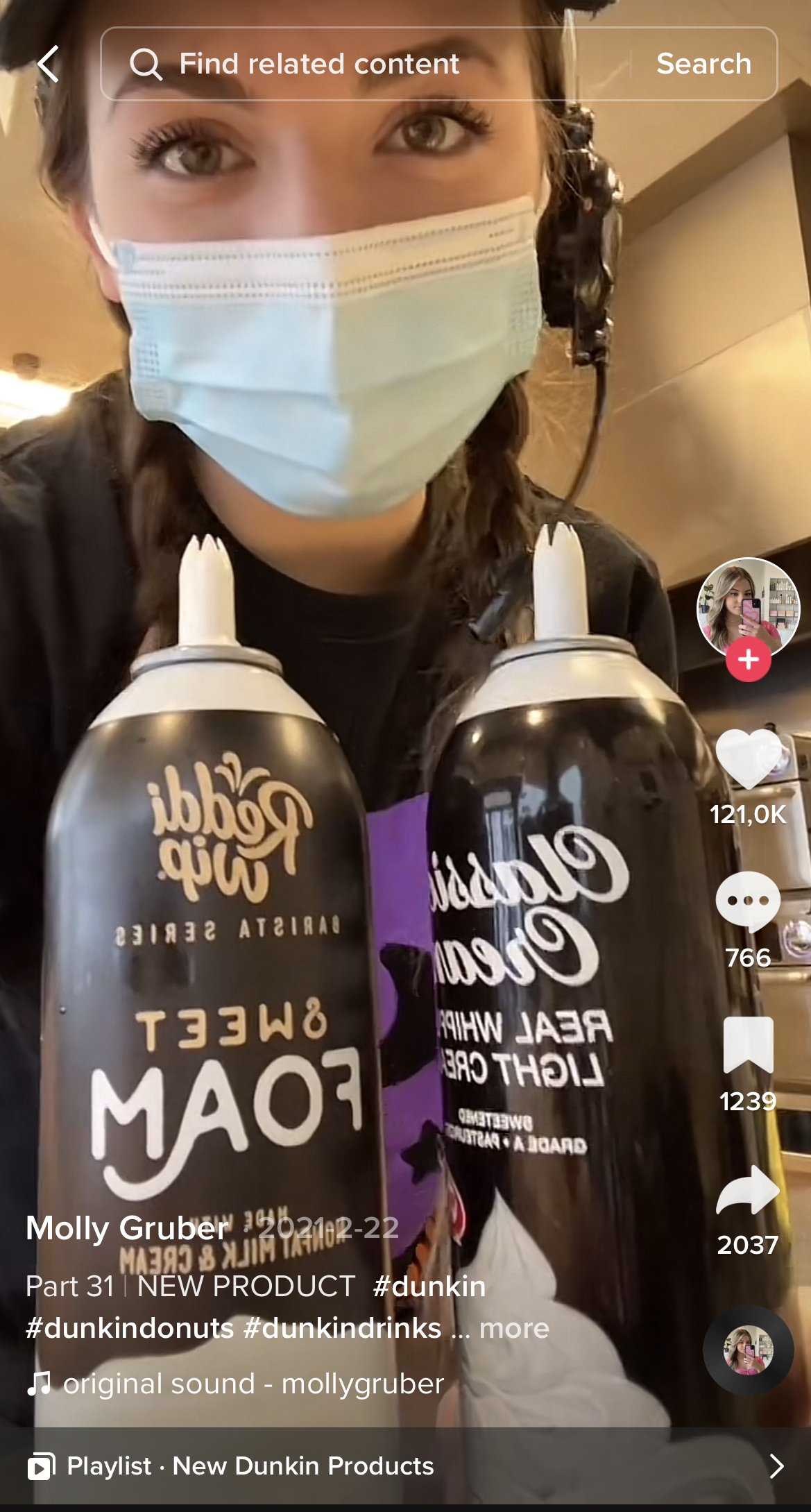 Her videos garner thousands of shares and hundreds and thousands of likes. So, encouraging your employees to become brand ambassadors on social media can also help to grow brand awareness, as well as making your company seem more relatable. 
How Community Management Can Boost Your Visibility
So, once you've got your audience's attention through an influencer collaboration, how can you make the most of your moment in the spotlight? Businesses can really build on that moment of visibility via good community management on social media. 
After all, succeeding on social media requires embracing the "social" element of whichever platform you're working on. This means participating in discussions around your business and the wider section, as well as interacting with people who share your interests and values. 
So, brands who are serious about building their social media presence often hire community managers to facilitate communication between the organization and its potential clientele on social media platforms. 
See how Innocent Drinks taps into two topical ideas: It's May already and a popular drink (Lilt: another brand) has been discontinued.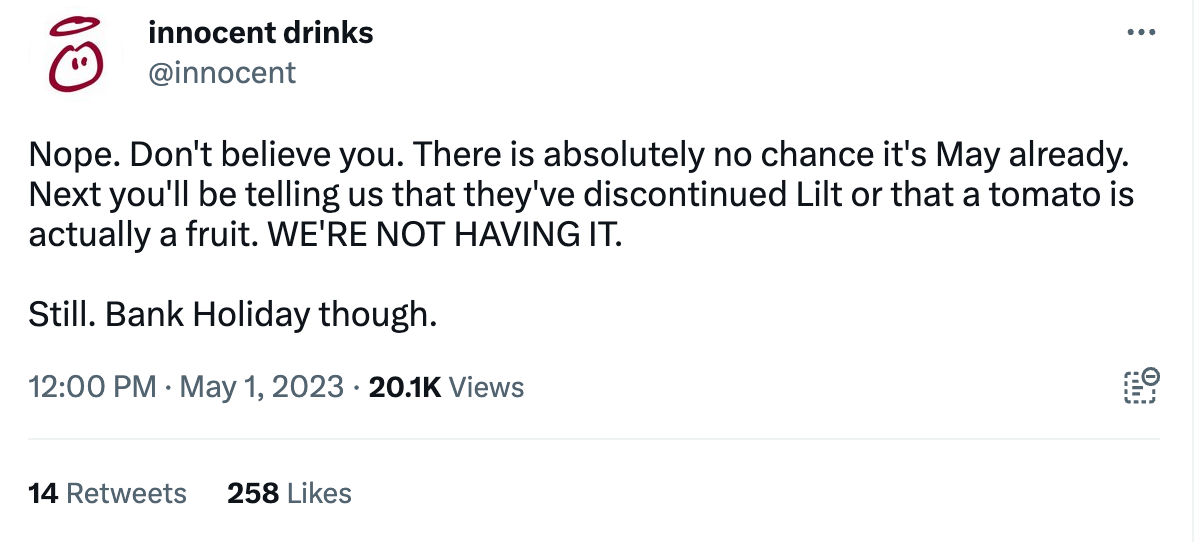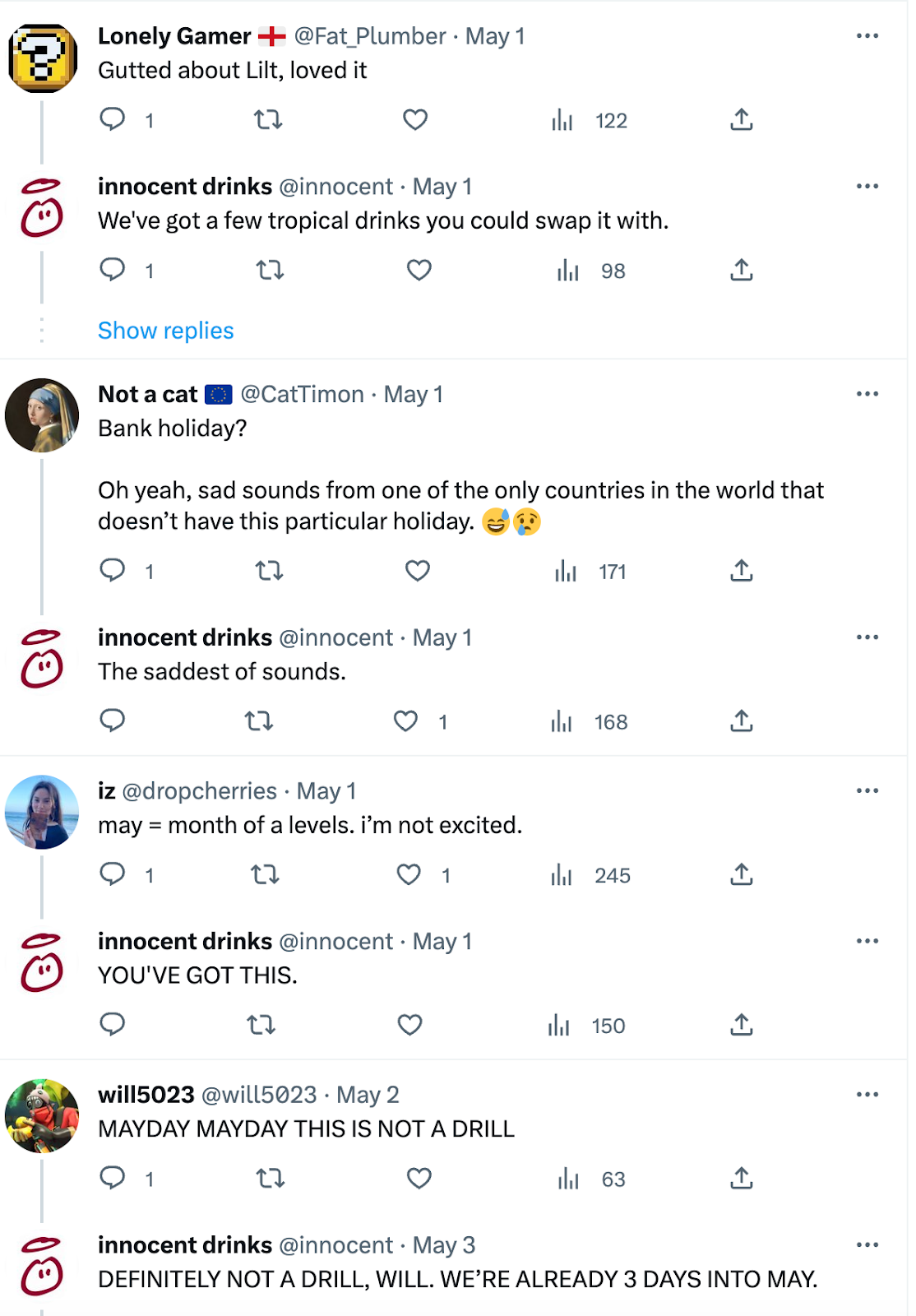 The community management team then does an excellent job of interacting with people who replied, even cheekily suggesting there are other drinks they could replace Lilt with. 
With 258 likes, this single tweet has generated more than 20,000 views. 
When community managers are replying to comments left by the company's social media audience, the key is to respond with personalized comments, rather than the boiler-plate responses they might send via other media. And, a sense of humor doesn't hurt either! 
There are lots of places social media community managers can shine, but Twitter has some of the best examples going. 
Burger restaurant Wendy's—which has the Twitter handle @Wendys—is one of the greats when it comes to community management on social media.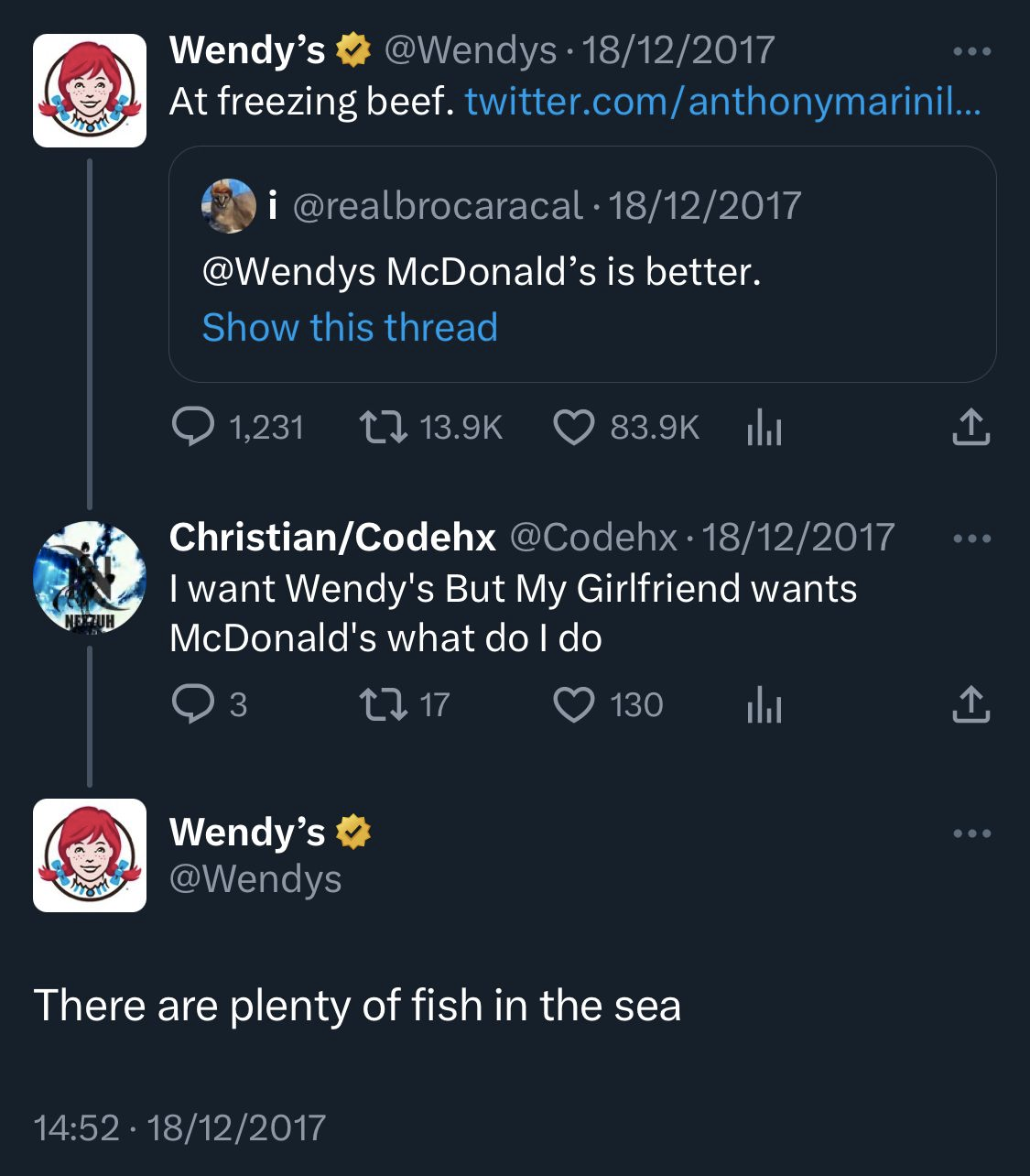 In this exchange, Wendy's made a joke at rival McDonald's expense while replying to a post on Twitter. It then doubled down on the joke by humorously suggesting a poster should dump their girlfriend rather than eat McDonald's. The brand has combined sass, jokes and a friendly tone to get more than 3.9 million followers. 
Community managers can use Social Inbox to respond to comments made by a business' target audience. The tool collates messages, comments and mentions for Facebook, Linkedin, Twitter and Instagram.
How Influencer Marketing and Community Management Work Together
Brands can combine influencer marketing and strong community management to ignite engagement and push their social media visibility into the stratosphere!
Influencers can get exposure for your business via their ready-to-use audience, attracting more users to engage with the brand and company. 
At the same time, strong community management will keep those new followers coming back for more.
Simply responding and offering gratitude for a post can point new followers in your brand's direction: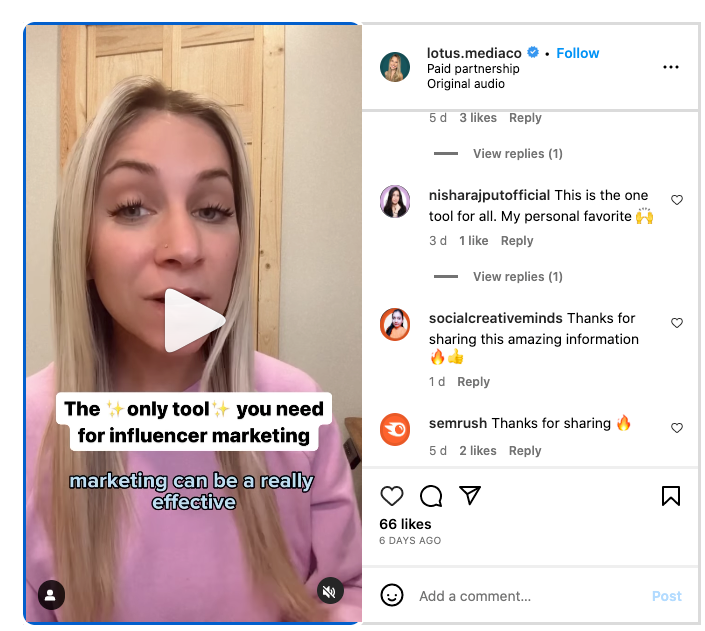 A simple comment can do the trick too: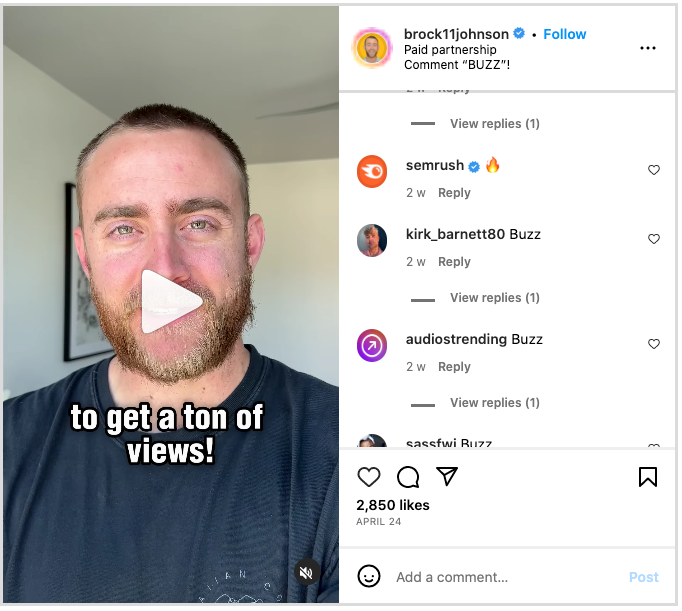 Hitting the right note with your community interactions will encourage your followers to like, comment on and share your social media content, expanding its coverage and increasing the number of potential interactions. 
Your business can use platforms like Influencer Analytics and Social Inbox to help with both of these challenges. Give them both a go and see what miracles they can work with your social media visibility, boosting followers and growing engagement.