The Winners & Losers report will show you the domains in our database that made the biggest improvements or worst declines in organic or paid keywords and search traffic compared to the previous month. This report is an excellent resource for prospecting the top domains on the Internet and identifying trending websites that are improving their presence on search engines.
Historical data is available with the selector at the top right of the interface if you want to analyze changes between any specific months over the past few years. In addition to keywords and traffic, there are columns with estimations for the costs of these keywords and the price of the newly won or lost traffic for each domain. These monetary valuations can help you estimate the commercial value of a website's improvements or losses in search visibility.
Any positive increase in a metric will be shown in green (1), and any decline in a metric will be red (2). The black numbers in parentheses represent the current number for each metric.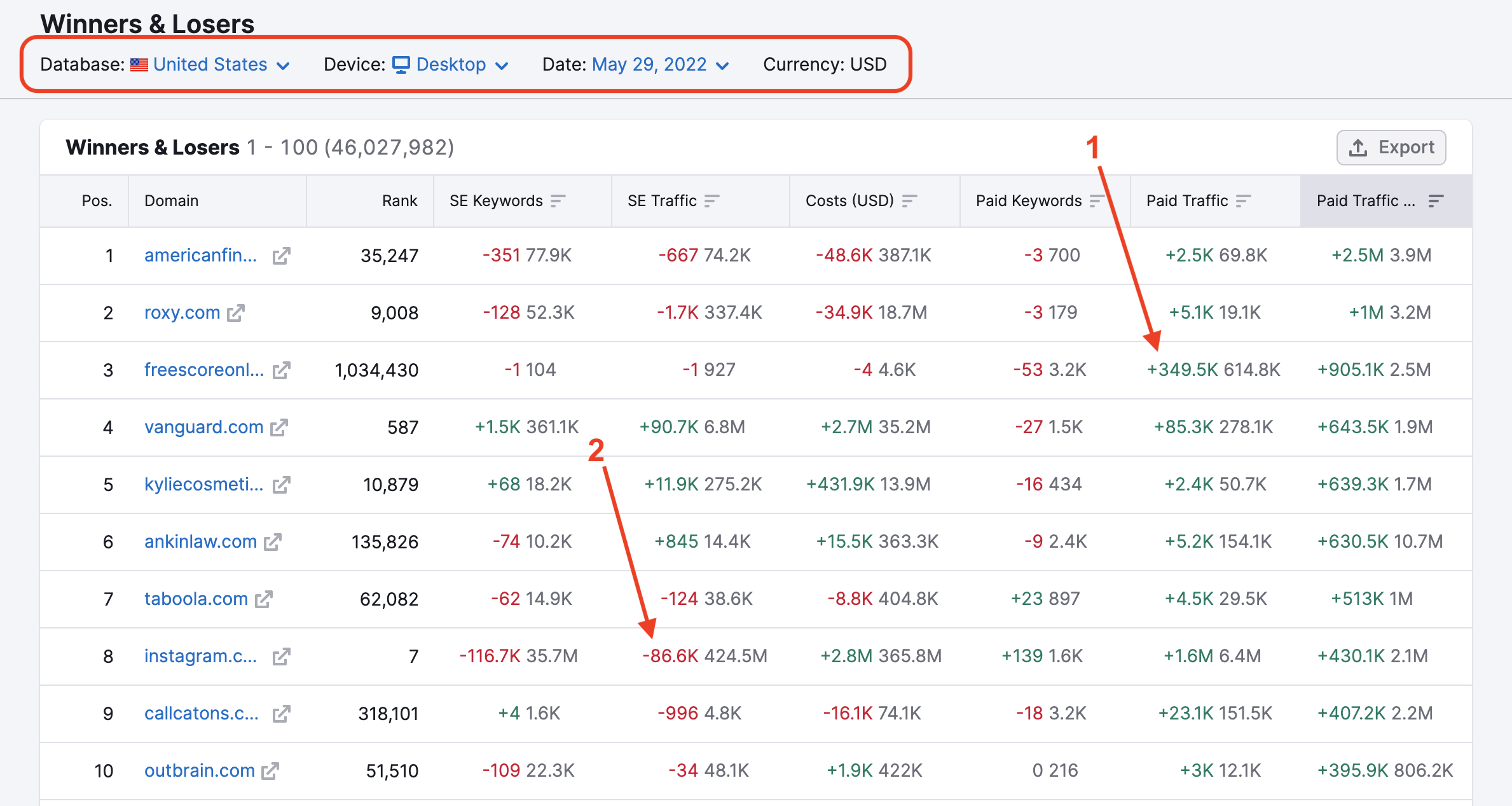 The top sites when you first open the report are displayed as the "Winners," and sorting the change in number of keywords by ascending will show you the "Losers" (see below).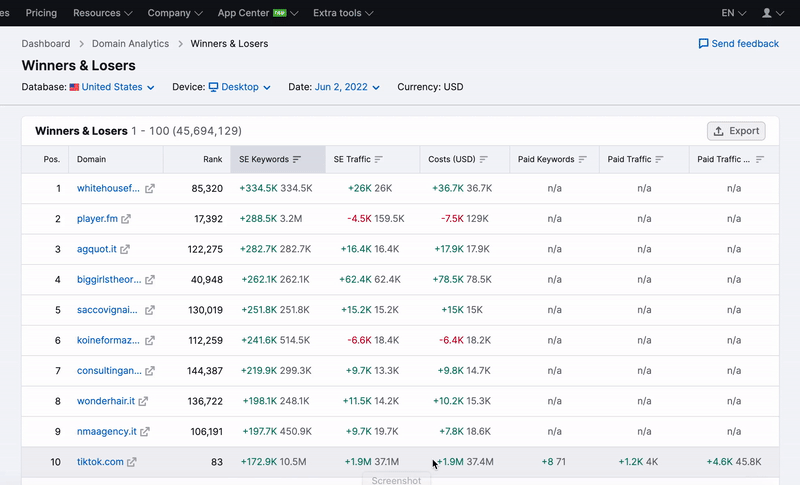 Clicking on the domain will take you to a Domain Overview report, and clicking on the arrow box icon will take you to the website's homepage in a new tab.