How Can I Find My API Key?
To find your API Key, go to the API Units tab on the Subscription Info page.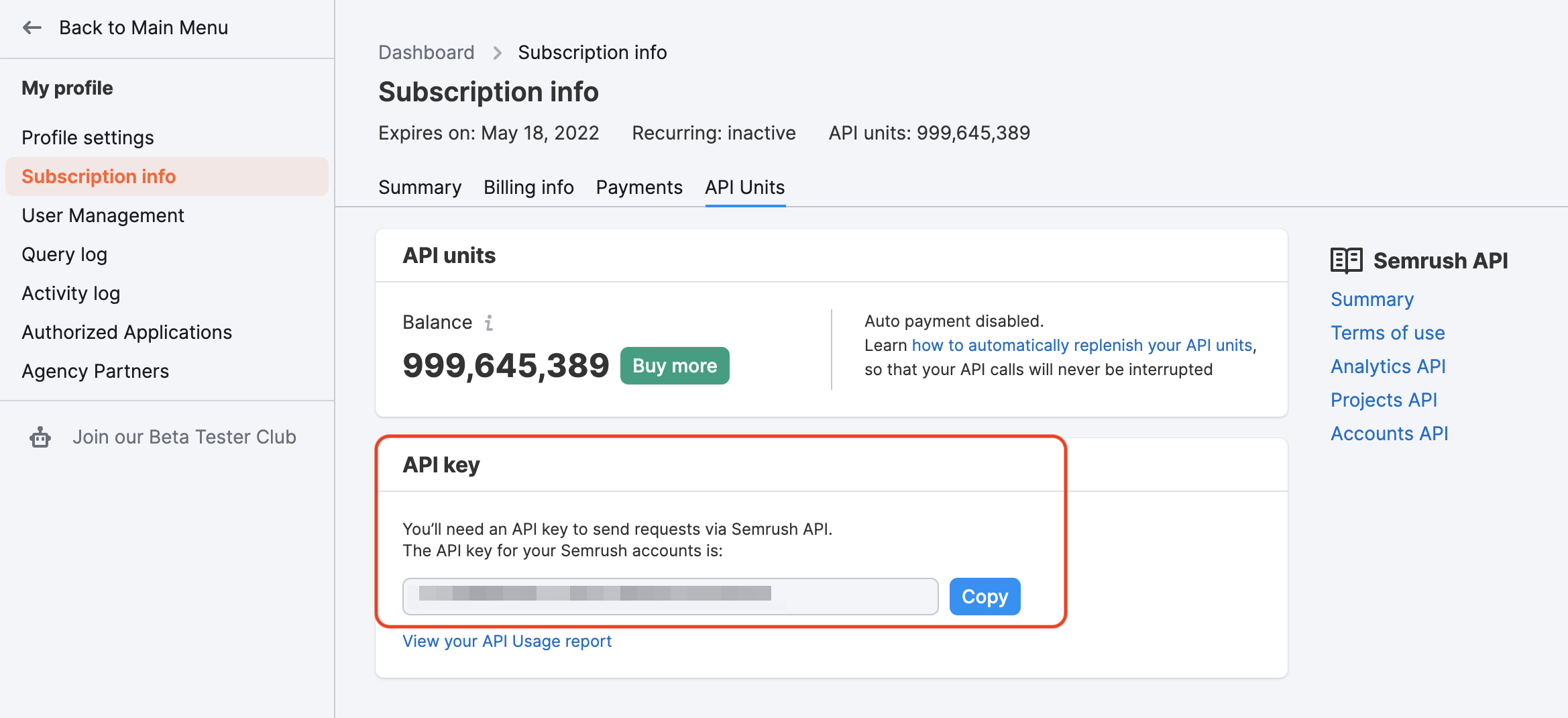 This page will also tell you how many of your API units are remaining on your account.
Please note: your API key provides an access to your API units balance, so please don't share it publicly. Exposing your credentials can result in your account being compromised, which leads to unexpected charges.

If you send an API call example, replace your key with a placeholder (e.g. 'https://api.semrush.com/?key=<key>').
If you are interested in Traffic Analytics API you can read more about it here.
Frequently asked questions
How Can I Find My API Key?
Show more