This month I've been booking a lot of outdoor advertising for a client using Blueline Media's huge inventory, which was a marketing area totally new to me. I was surprised how many businesses pay for offline ads without using any form of tracking, so I decided to write this post.
The challenge of tracking offline marketing campaigns and the impact on digital results is one that continues to grow. Multichannel marketing is a necessity for most businesses, and the objective is normally tied to a demonstrable return-on-investment (ROI) for a website or other digital property, such as a mobile game or application.
Putting tracking in place does take a little time and planning, but the benefits can't be underestimated when it comes to measuring and evaluating your campaigns. You can include all of your Above-The-Line marketing and advertising, including billboards, newspaper and magazine advertising, radio and television commercials, and direct mail — and be able to see the effectiveness of each.
Without tracking your offline marketing, you're left by simply looking at increases in direct traffic. If an uplift coincides with one or more offline campaigns, then you'll have to attribute it to that source, at least partly. But you'll lose any attribution for someone who sees an advert and then uses search to find your site, or clicks on a paid search advert (which means they've cost you twice for that visit).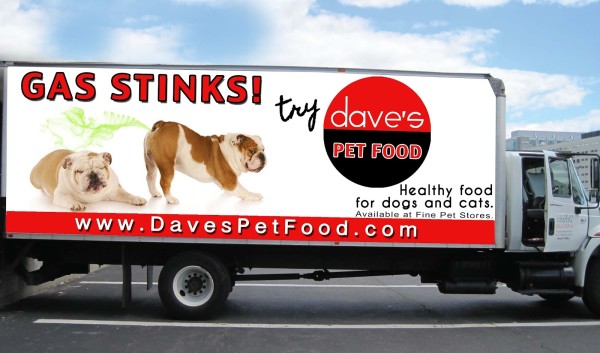 Even so, you can use annotations in Google Analytics, or any other note tool, to make sure you have the dates of any campaigns visible, along with notable mentions of your brand on and offline. It's particularly useful to have these in place when looking back in a few months or preparing annual reports to show why a rise in traffic may have occurred.
But how do you track offline marketing effectively?
Custom Domains and Domain Redirects
You may have already seen the use of specific website domains in advertising, as they are relatively simple to understand and implement. This method works very well to track your effectiveness at a campaign level.
If your website currently has an address such as www.yourwebsite.com, you use either a variation on the end of the domain, e.g. www.yourwebsite.tv, or a variation such as www.yourwebsitetv.com, to use in each campaign.
The first step is to ensure you have suitable domains available. If you don't already own them, you'll need to purchase a new domain for each campaign you intend to run. You'll also need to allow at least 48 hours for your settings to come into effect before any campaign begins.
The second step is to set up a "301 Redirect" on that domain, which means visitors will automatically be sent to your standard website address via the custom url. So if someone visits www.yourwebsite.tv after viewing your advert, they'll automatically be redirected to www.yourwebsite.com.
When you're entering your www.yourwebsite.com address as the destination for the redirect, you'll want to see the results clearly in your analytics. So make sure you create a URL which includes campaign parameters.
These parameters can be built using Google URL Builder and GA Config. The result should be a url with www.yourwebsite.com/?utm* and then the attributes you choose. The minimum three are:
Source — This can be the Source of your advert or referral — for instance, "The Guardian," "The Telegraph" or "Industry Expo Flier."
Medium — This is the higher level of the campaign, for example, radio, TV, newspapers or magazines.
Campaign Name — This ties together adverts and sources for a specific campaign, so you can see the aggregate results, or see the different between two campaigns running in the same place.
You'll now be able to see the effect of your campaigns on traffic, website usage and conversions.
Custom Landing Pages
Creating a Custom Landing Page is a similar process to a Custom Domain, but you use specifically created destinations on your website. For example, www.yourwebsite.com/SpecialOffer.
You'll need to create the new page and build urls to be promoted with the same campaign parameter process as for a custom domain. With software like Lead Pages, you can quickly use a pre-built template optimized for conversions and mobile responsive.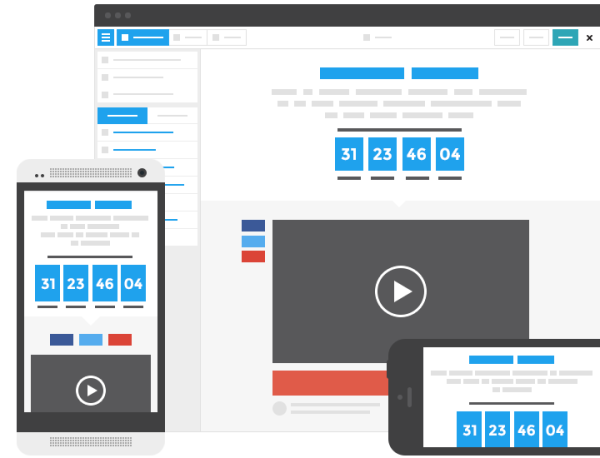 The benefit is that you don't need to purchase new domains for your campaigns, and you also don't risk confusing anyone by using different domain names.
The downside is that you need to be careful not to link to the new pages from within your site navigation or from links in your pages as that will obviously change your results. You also need to "NoIndex" these pages so that they are not displayed in search results, as this will also skew your results.
Shortened URLs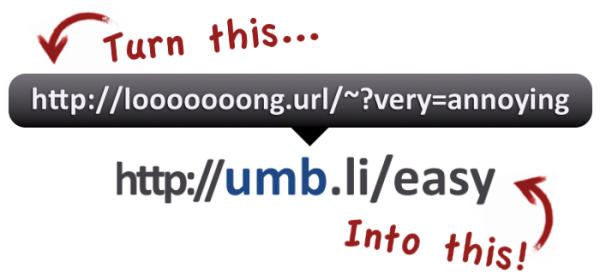 This is the quickest and easiest of all the options to set up, as you simply use a first or third-party service to create a bespoke short url for your campaigns.
However, you'll need to dedicate more time to ensuring that you know which short urls are being used for each campaign, and it can look less professional than either custom domains or custom landing pages as third-party services in particular will use their own urls, e.g. bit.ly.
You can set up a branded short domain if you plan to use this method. It needs to be 15 characters of less, and you can then follow the instructions provided by third parties to use this with their service, which means your short urls will be more recognizable and professional — you'll need to allow at least 48 hours before you use the links to allow the new domain to be set up — however, once this is done for your first campaign, it'll be in effect forever.
Although the various third-party tools do generally offer their own analytics and tracking, you'll want to set your own campaign parameters for your urls as with the custom domain example above to include information on the source, medium, campaign etc. in your analytics software.
Discount Codes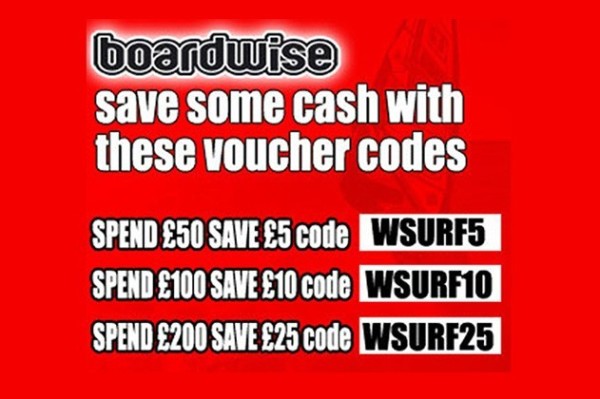 Discount codes have been used to track response rates to advertising and marketing since the first adverts started appearing. By creating a unique code from each advert, you can obviously match responses to the source.
The obvious drawback is that discount codes only work when a visitor completes a Call-To-Action and uses that code, whether it's for a purchase, or as part of lead generation, email sign-ups etc. For any other uplift, you'll have to make assumptions about general increases in traffic, etc.
You will need to use software which allows you to generate and implement discount codes, which is easier and more appropriate for an e-commerce business. And again, you'll need to manually track which codes apply to which advert or marketing source. You'll also need to factor in the potential revenue lost by using this method, although it's balanced against the potential for acquiring new customers, especially with an introductory discount!
One benefit is that it can assist in tracking the effect of your advertising and marketing campaign via telephone sales or transactions in a physical location if the discount code is being used.
Factoring in Offline Leads
Although the focus is on tracking your online results, don't forget to track any offline uplift that can also be attributed to your advertising and marketing.
If you have telephone sales or contact details available, you may wish to set up call tracking. This can be done on a large scale by bespoke solution provides, or on a very small scale by simply arranging for an alternative phone number to be advertised, and tracking the calls to that line. Bespoke call tracking solutions will give you a lot more information about your callers like geographic location.
It is also worth making sure all in-person and telephone interactions include a question about where the prospective customer first heard about your business — it's not as accurate as call tracking, but will give some indications of success, particularly for any business with a physical storefront.
If you're using discount codes, ensure they can be redeemed via telephone and physical sales, and that these uses are being tracked.
Plan for Success in Tracking Offline Marketing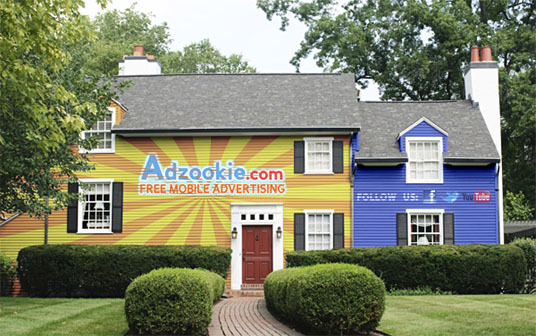 Whichever method you use for tracking offline marketing and advertising, the key stage is planning and initially implementing your choice.
You'll need to allow time for set-up and especially testing to ensure not only that the right details are in place for consumers, but also that your analytics campaign parameters are working correctly. Once your campaign is up and running, changing your tracking can be time-consuming, and also means you'll lose potentially valuable data. The flip-side is that if you plan correctly, you can easily add additional channels to your campaign, for instance, adding a QR code for mobile users simply requires an additional custom url.
This flexibility means you can quickly respond if a particularly channel or medium is performing way above or below expectations, giving you not only a more successful campaign, but the ability to easily report and show that success.