Can I use Listing Management for a location that does not have a physical address?
Yes, it is possible. An address is required to use the Listing Management tool, however on setup you can opt to hide your business address from the directories.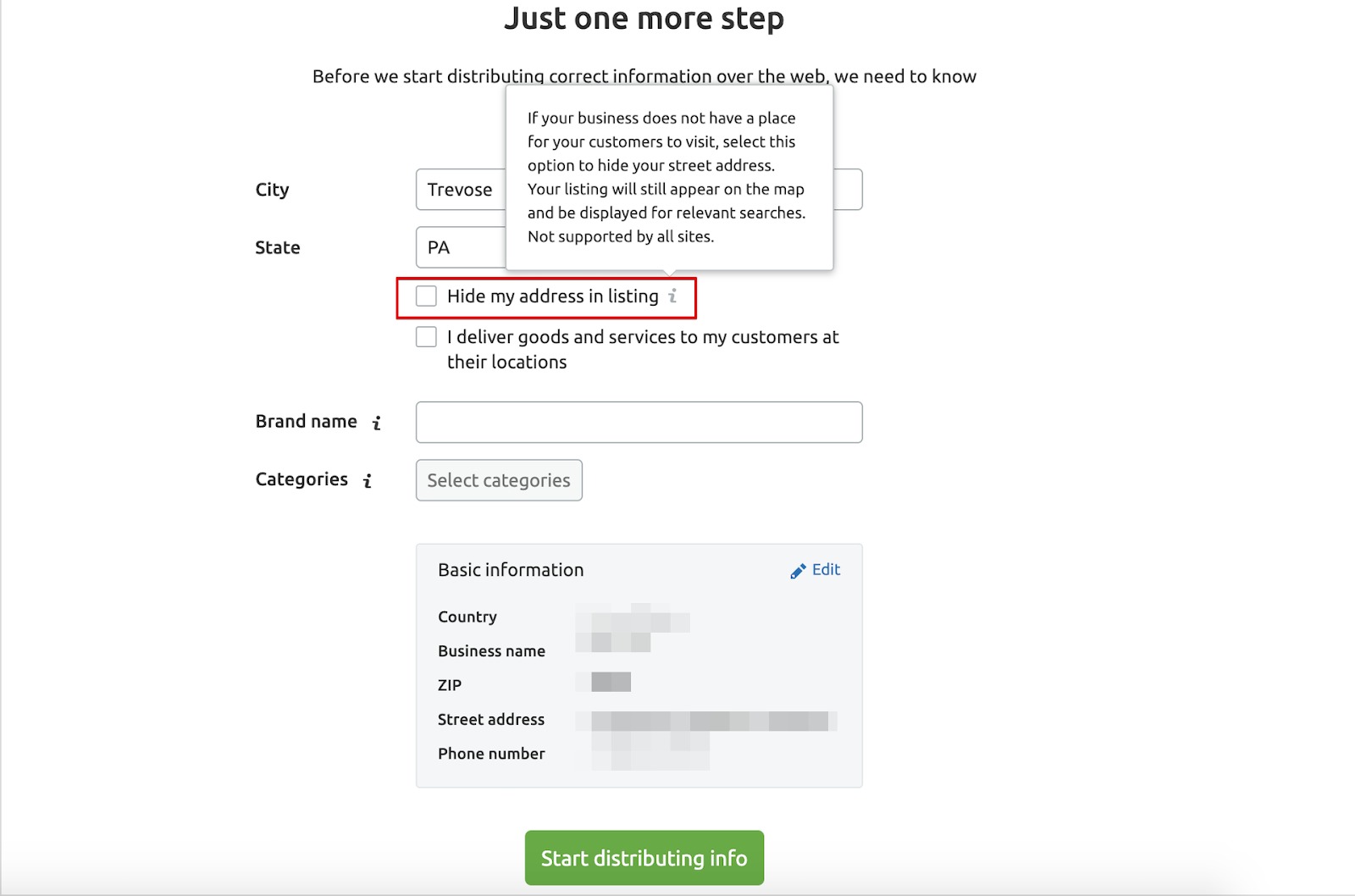 Also, you can hide the address after setup. Go to the Locations tab and click on the "Edit info" button.

In the Address section, you will be able to hide the address.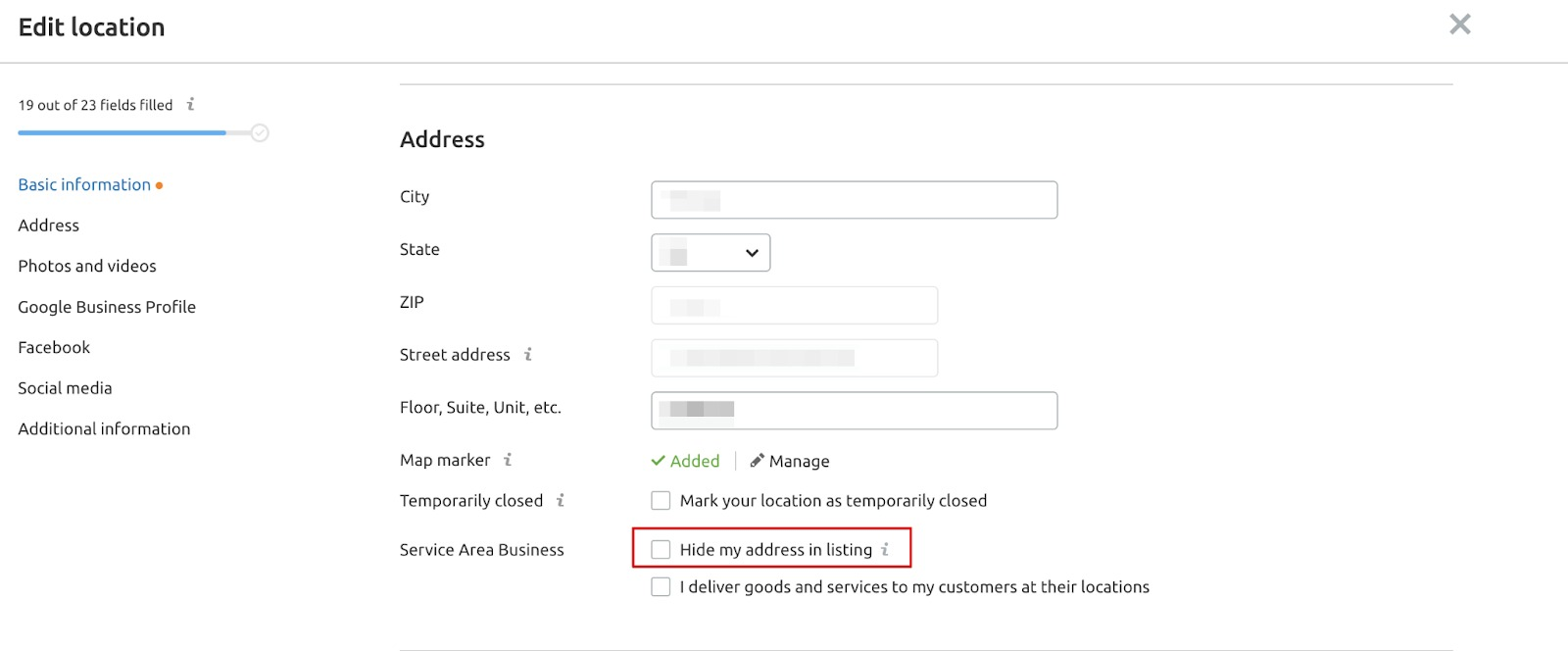 Please note: Hiding your address is only applicable for selected websites.