Client Portal is an agency-tailored feature in the CRM tool that allows you to create interactive and secure white-label portals, and provide your clients with automatically updated reports they can access at any time.
Now, instead of collecting data manually and processing it, you can create a client portal in a few clicks, select the required reports, and then send the link and password credentials to your client.
This feature allows you to share various reports from dozens of Semrush tools, Google Analytics, Google Search Console, Google My Business, and also set up the update intervals for these reports. Even if your clients don't have access to Semrush, they will be able to see the updates as often as they need.
Please Note: Agencies can create up to 100 client portals.
The Client Portal feature is available as a part of the Agency Growth Kit.
How Does It Work?
Start working with the feature in the Client Portal tab in the CRM tool.
After hitting the Create Client Portal button, create a name and password for your portal. You can also brand your portal with a logo.
Select the reports with data you want to showcase, and set the automatic report update intervals. You can set the reports to be updated on a daily, weekly, or monthly basis. After the portal is created, you will be able to edit, close or delete it.
Send your client a personal link and password to their portal.
After the clients log in with the given credentials, they see the dashboards that the agency had shared with them and the report for the last generated period. The previous time periods will also be available to compare the data.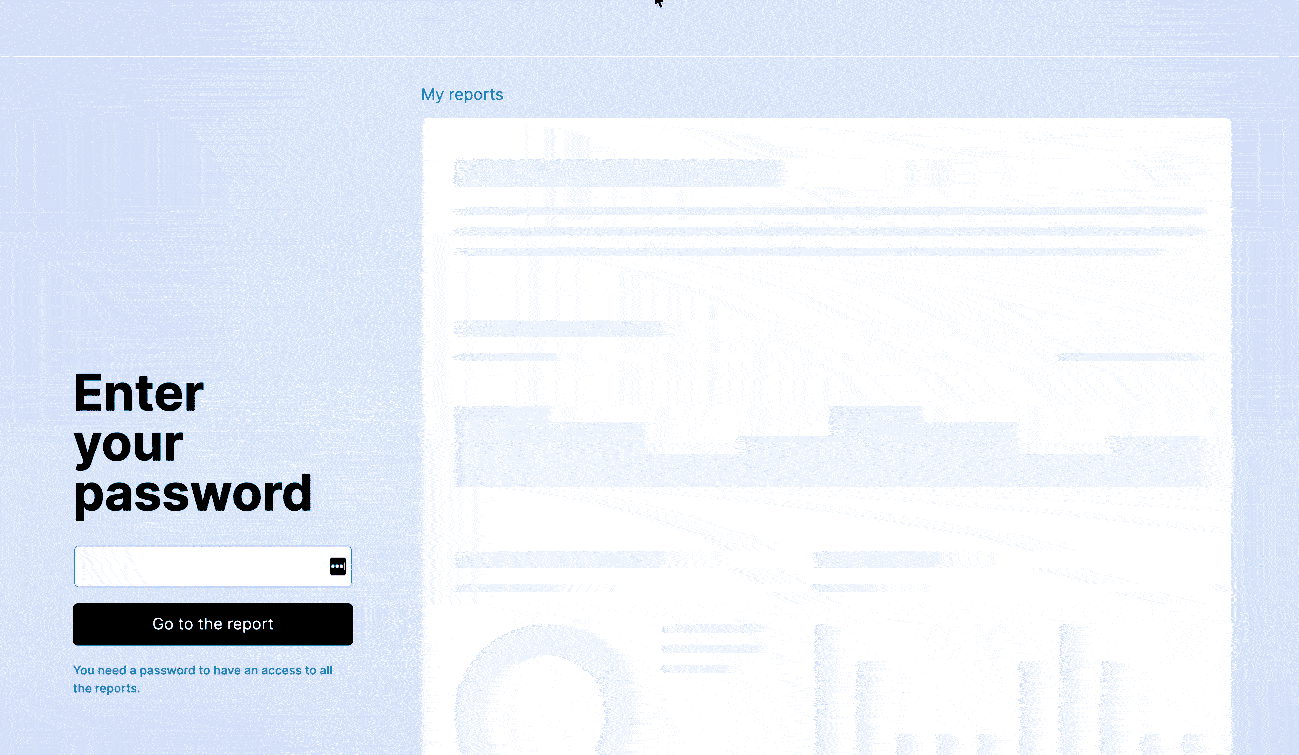 You can set the report intervals so that they update automatically in the portal. There's also an option to download reports as PDF files.
You can also access the Client Portal free demo page and see what's inside the product from agency clients' perspectives.
Where do I find Client Portal in Semrush?
To access the Client Portal, you can go to the Semrush CRM tool, then go to a particular client card or create one, and go to the Client Portal tab.

You will also have the option to add a client and create a portal from the interface of Semrush's tools. Simply click on the 'export to PDF' button, then select 'share online'.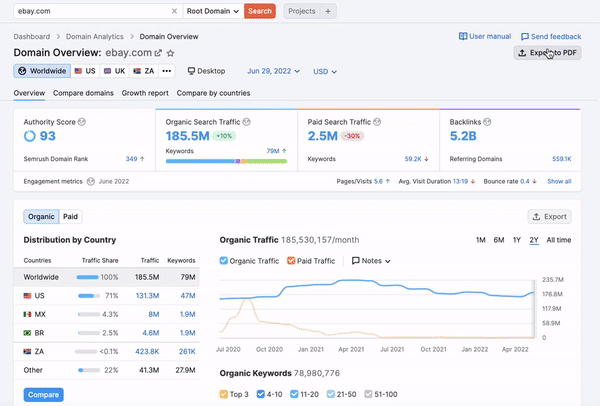 How can I get the Client Portal?
Client Portal is available as a part of the Agency Growth Kit, an agency-tailored solution made to help digital agencies automate day-to-day processes for growth.
With the AGK, agencies can optimize the lead generation process, effectively handle client and project management, automate client reporting, and more.
What else do I get with the Agency Growth Kit?
Besides the Client Portal, you will also get:
Personal listing in the Agency Partners Platform, so you can get an instant flow of inbound leads
Semrush Agency Partner status to show your proficiency and build trust with your clients and prospects
Unlimited CRM to effectively handle client projects (including task manager, file storage, Present Mode, and more)
Advanced agency-tailored reporting features in My Reports (you can schedule the report emails in your own name, brand reports with your or your client's logo, customize the design, remove mentions of Semrush, and more)
Pricing
The Agency Growth Kit is available for an additional $150/month. However, please note that it is only available with a Semrush paid subscription.
Assuming you have not purchased any other licenses, the price of the solution on top of your existing subscription would therefore be:
Pro: $269.95/month
Guru: $379.95/month
Business: $599.95/month
You can see a full price comparison here.
Frequently Asked Questions
You can purchase any Semrush subscription and then combine it with the Agency Growth Kit as a single-purpose solution. This will give you full access to:
All tools in the Agency Growth Kit
All tools in the Semrush SEO Toolkit
All tools in the Semrush Advertising Toolkit
All tools in the Semrush Social Media Toolkit
My Reports and Marketing Calendar
All tools in the Semrush Content Marketing Toolkit
*The Semrush Content Marketing Toolkit is only available with a Guru or Business level subscription.
No. You cannot currently purchase access to one of the tools without the other.