Semrush Agency Partners is a platform tailored to the needs of agencies and businesses. Becoming a Semrush partner provides an agency with an opportunity to generate leads from Semrush's audience of 6 million. Marketers using Semrush in turn can find skilled professionals to complete projects.
Benefits of the platform:
Access to the Agency Growth Kit features for faster growth;

Being listed on the platform as a Semrush partner;

A unique Partner Badge to place on an agency website.
Using the Platform
For an agency:
create an agency partner page to attract leads, including local businesses;

receive an agency Partner Badge and place it on your website to strengthen your brand;

pass agency certifications proving your expertise and digital marketing experience.
For a marketer:
Find skilled professionals to complete your tasks:
search engine optimization,

advertising,

content marketing,

social media marketing,

marketing strategy development,

analytics and data science,

and more.
How to Become an Agency Partner
To become an Agency Partner head to My profile >> Agency Partners. Fill out the details about your agency, and click 'Add agency' to apply for a personal page.
To prove your qualifications, you'll need to pass the following exams:
After that, your partner page will be created and listed on the Agency Partners platform.
Agency Partner Page
The Agency Partner page should contain all the information about your agency a customer may need. You can add the company bio, year of foundation, contact details, number of employees, pricing model, your geographic focus, supported languages, and a list of your agency services, and the industries you specialize in.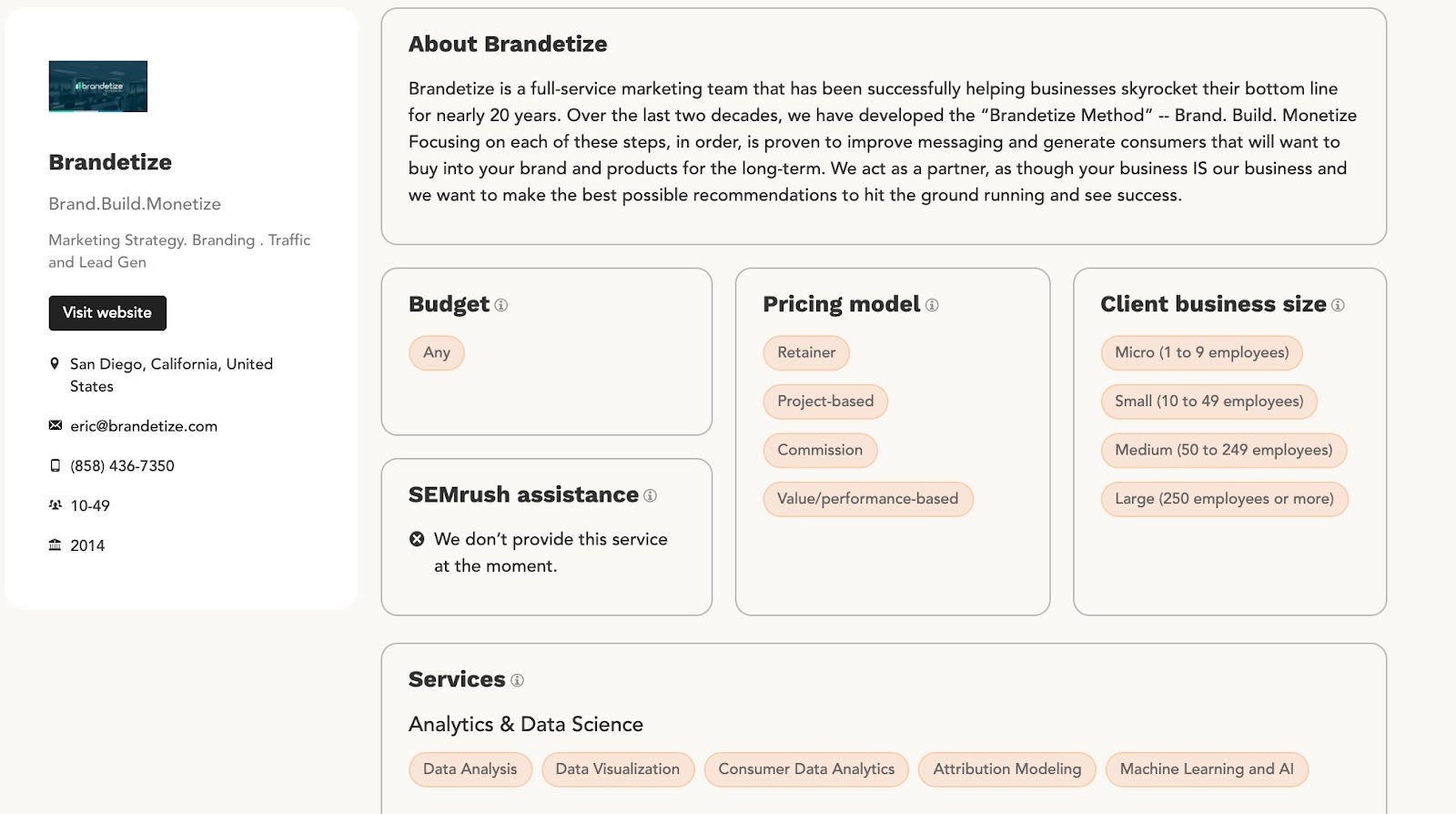 Agency Partners List
Potential customers can pick their contractors from the Agency Partners list on the platform's main page. To find the most relevant partners they filter the list by industry, budget or location, or all of these.