Quick Summary
Our article explains how a consistent "tone of voice" can help a company create a unique and recognizable brand identity.

We discuss defining your target audience and tailoring the tone of voice to appeal to them.

We cover the importance of a consistent tone of voice across all marketing materials, including website copy, social media posts, and customer communications.

Our article suggests a style guide to ensure consistency in language, grammar, and punctuation across all materials.

We conclude by encouraging you to review and update the tone of voice to ensure it remains consistent with your company's evolving brand identity.
---
What Is Tone of Voice?
Tone of voice is the way a person speaks to someone. It refers to the choice of words, volume, pitch, and speed of the message, and can affect how the listener perceives and responds to the speaker.
If not done correctly, the message might be misunderstood or overlooked.
Tone of voice can affect how the listener perceives and responds to the speaker. 
In the context of branding and marketing, tone of voice is how a brand communicates with its audience through messaging and customer interactions.
It helps businesses differentiate themselves from the competition and communicate their brand values to their audience.
For example, Old Spice is known for their humorous tone of voice.
Their absurd, memorable ads set them apart from others in the personal care industry: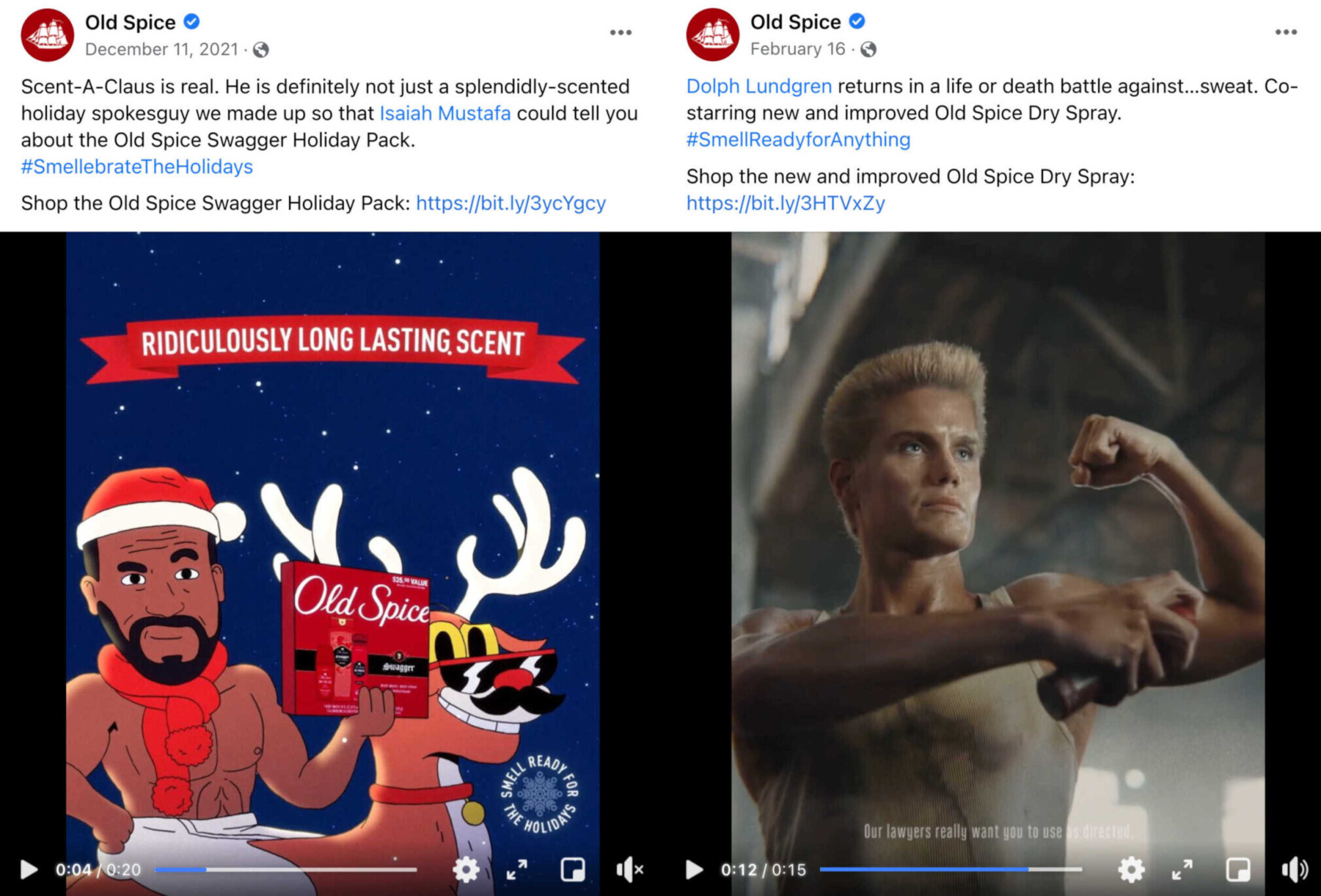 Tone of voice includes the words and imagery you choose (and the order you put them in) across every content format. Including emails, landing pages, ads, social media posts, blog posts, and more.
By the end of this article, you'll learn how to:
Identify your brand's values
Find the perfect tone of voice for your business
Observe how your audience communicates
Create and implement a tone of voice guide
Ready to get started? 
Use our template to follow along.
First, let's cover a few examples.
Tone of Voice Examples
Nike's tone of voice is serious and powerful. They've run many campaigns over the years encouraging athletes to be the best they can be.
Here's an example from their "Dream Crazier" campaign: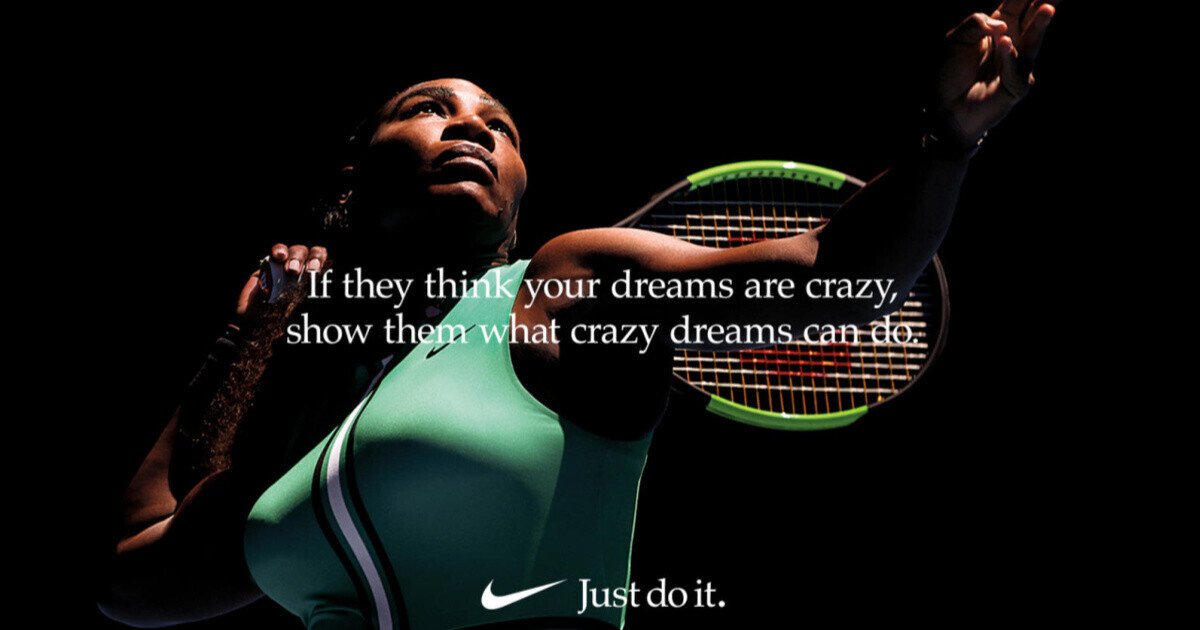 Many brands also show off a more playful side, as Dunkin' does in this Instagram post: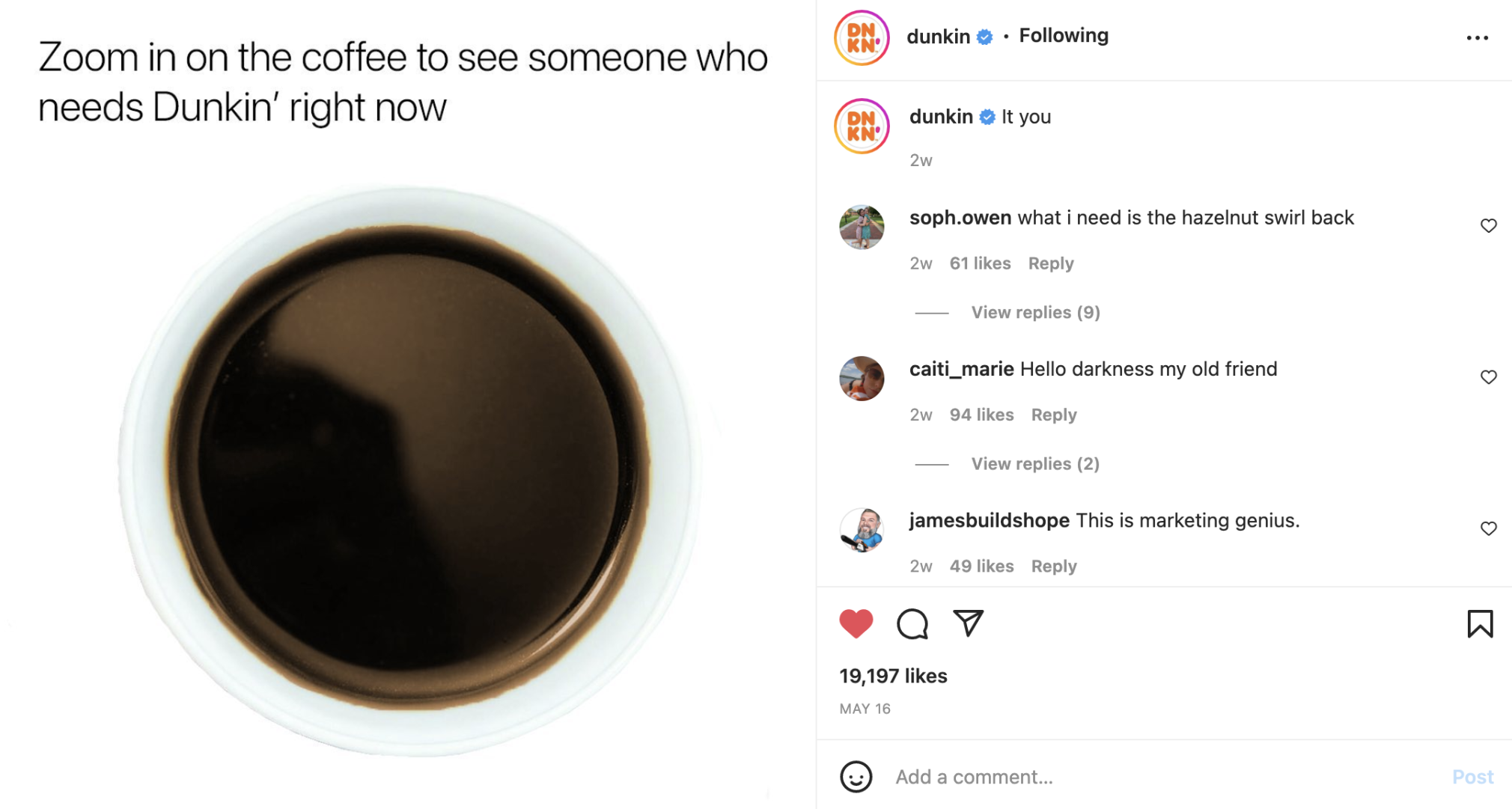 Old Spice, Nike, and Dunkin' show how tone of voice can vary drastically from brand to brand. 
Why Tone of Voice Is Important
The words and images you use shape how your customers view your brand.
Which is crucial, because 88% of respondents in a recent survey said it was important to purchase from brands that they trust.
Think about crafting a personality for your brand—how should your brand "speak" to others? What message should come across?
Nailing down a specific tone of voice will help you:
Cut through the competition 
Build your brand (and authority)
Emulate face-to-face communication
Cut Through the Competition
Many brands fall into the trap of adopting a tone of voice someone in their industry "should" use. However, your goal should be to stand out so you customers remember you.
Take BlenderBottle for example. They avoid the typical hyper-masculine tone of protein powder and fitness brands: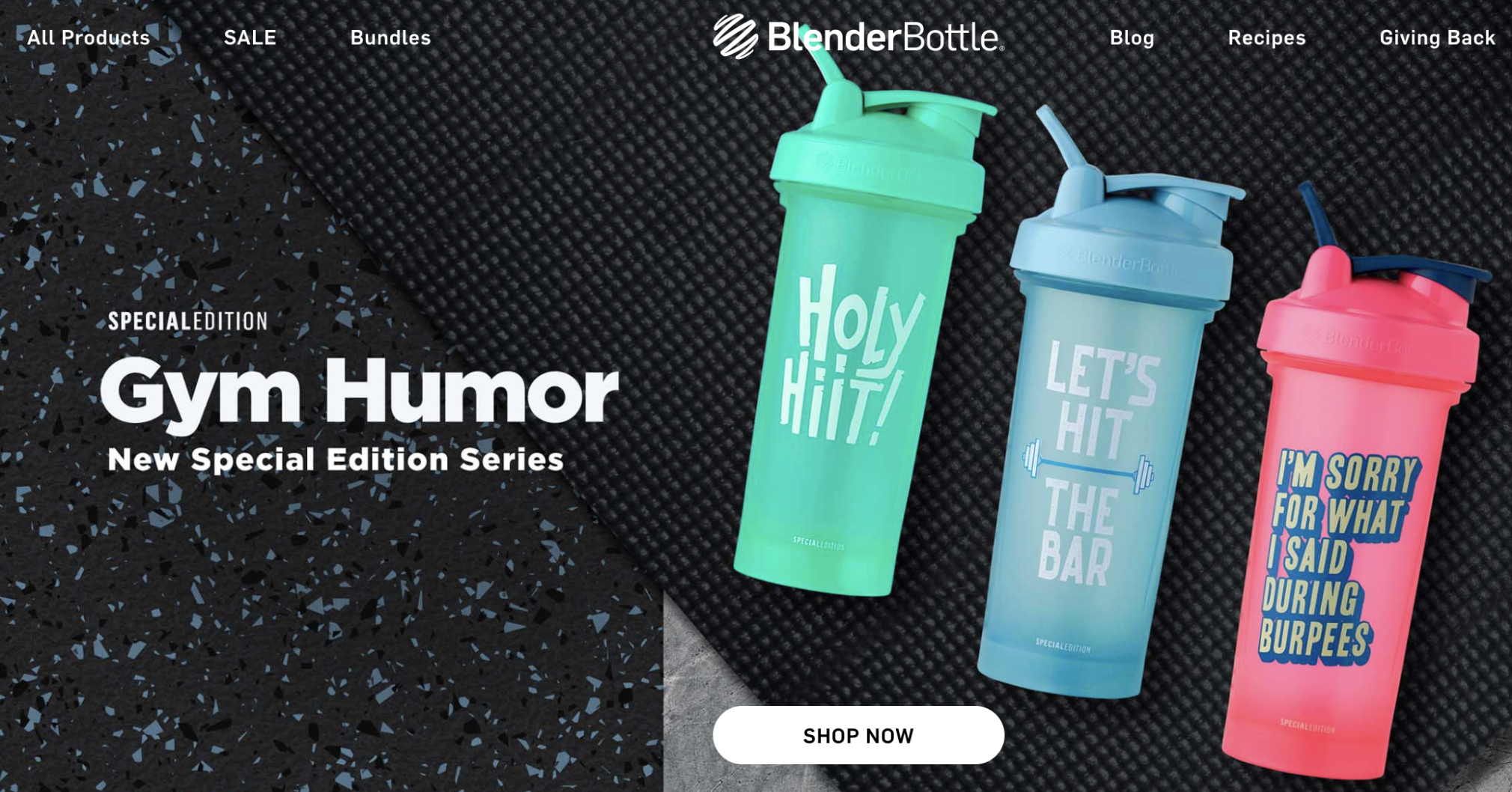 Build Your Brand (and Authority)
Let's look at Duolingo as an example here. They've taken TikTok by storm, gaining over four million followers and becoming an ongoing meme on the site.
Their videos always include "Duo," the green owl, who's often seen engaging in office shenanigans, lamenting over their crush (Dua Lipa), and following the latest TikTok trends: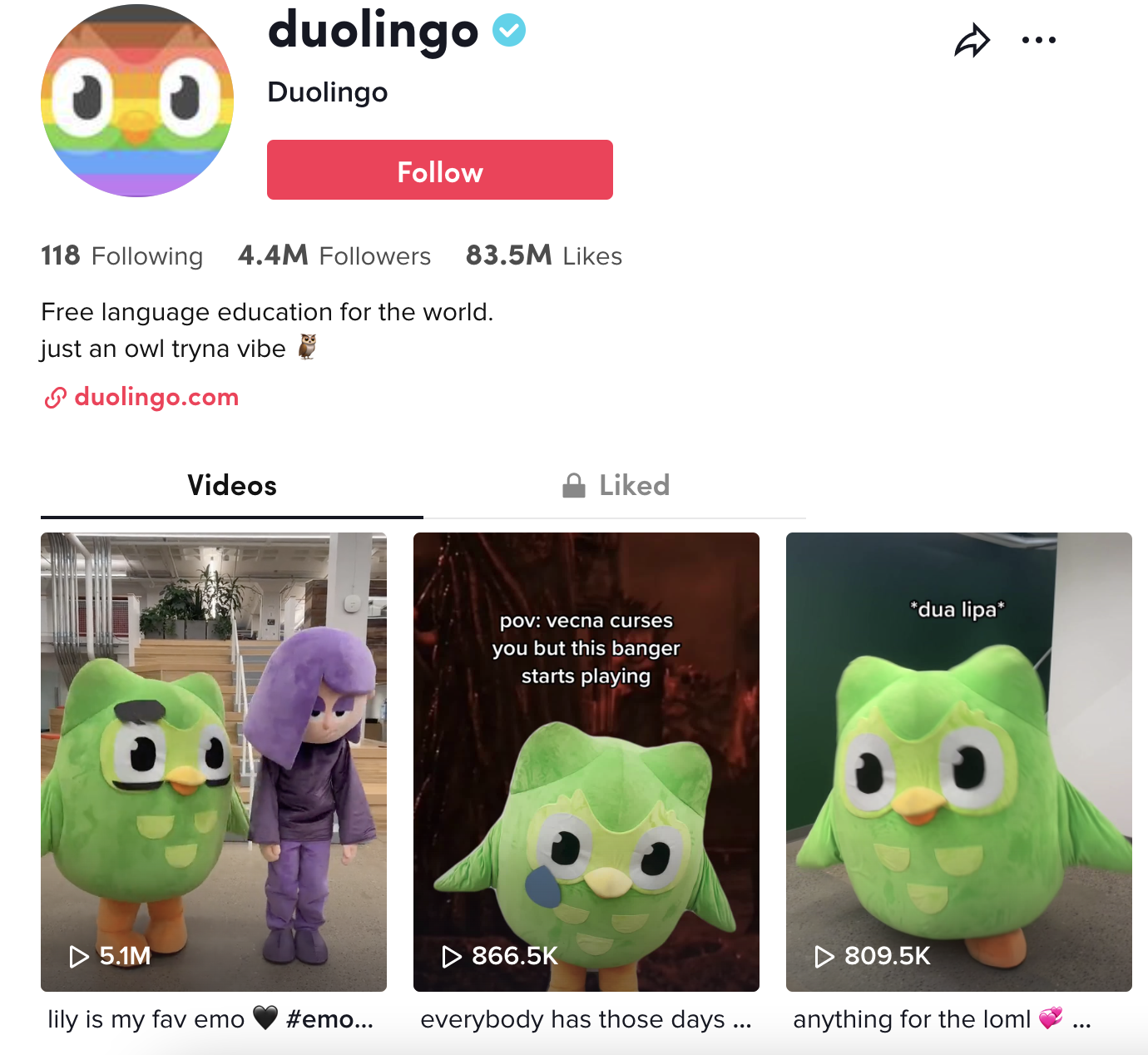 Duolingo took a risk by fully embracing an irreverent, goofy tone on this app, but it clearly paid off. They now have a massive organic presence on users' "for you" pages and have become a familiar character for many on TikTok.
Emulate Face-to-Face Communication
These days, customers will often reach out to brands via social media or online chat rather than call a customer service number.
You can also take this time to reinforce your tone of voice.
Many brands take it one step further and proactively respond to complaints that mention their brand name on social media.
Here's an example of Spotify doing that on Twitter:

Spotify is "really protective of tone of voice." Each member of the social media team goes through rigorous writing assessments, and the brand has specific Twitter accounts dedicated to customer service.
Brand Voice vs. Tone of Voice: What's the Difference?
Brand Voice represents your brand's unique perspective and the values you stand for. In other words, this is your brand's overall personality.
Your tone of voice refers to how your brand communicates with your audience, which can include word choice, communication style, and emotional tone.
This means your tone of voice can change somewhat based on what's most appropriate for the situation.
Let's use Volvo to demonstrate the difference. Their brand voice is about safety, which they spell out on their website: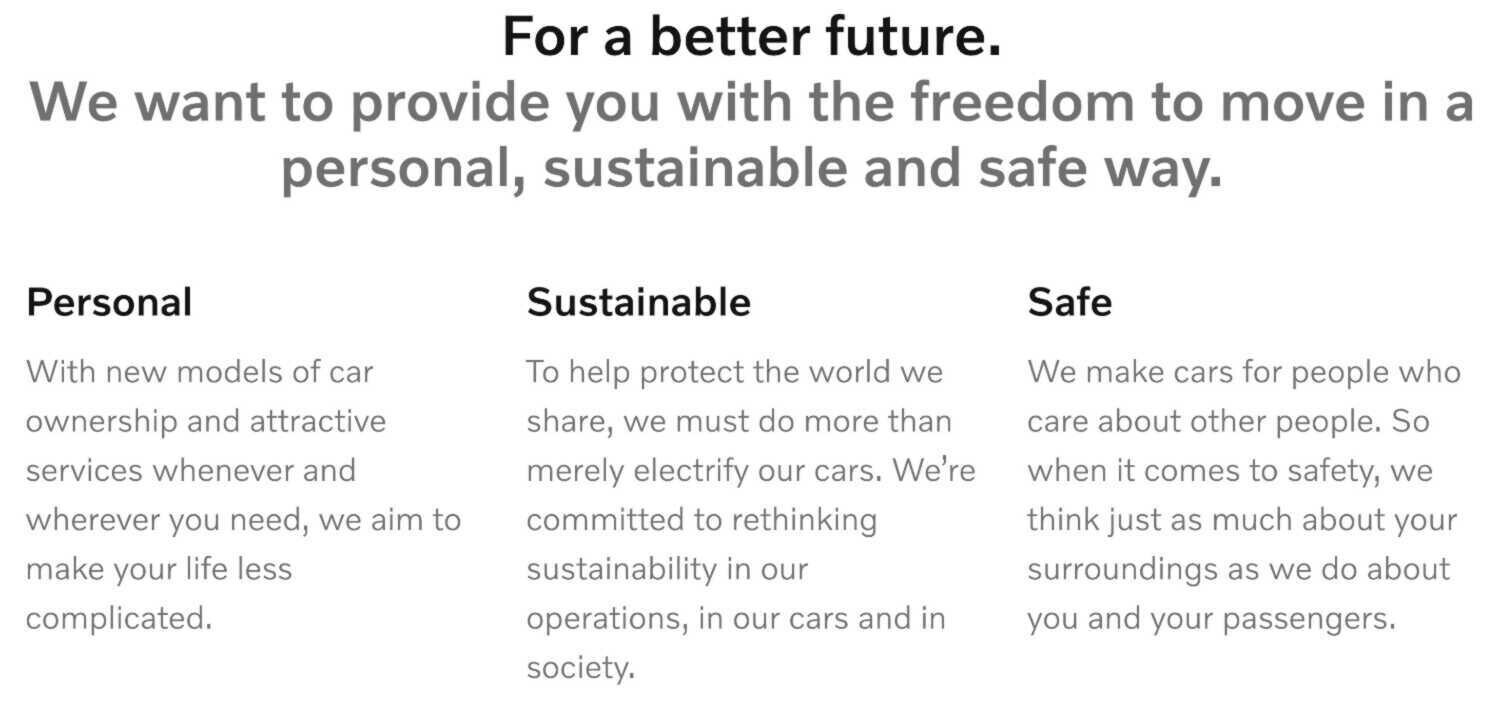 Their tone of voice communicates how safety is a priority by making it a focal point in most of their marketing materials.
Seatbelt specifics aren't always a big selling point of vehicles, but Volvo makes this a focal point in their ads: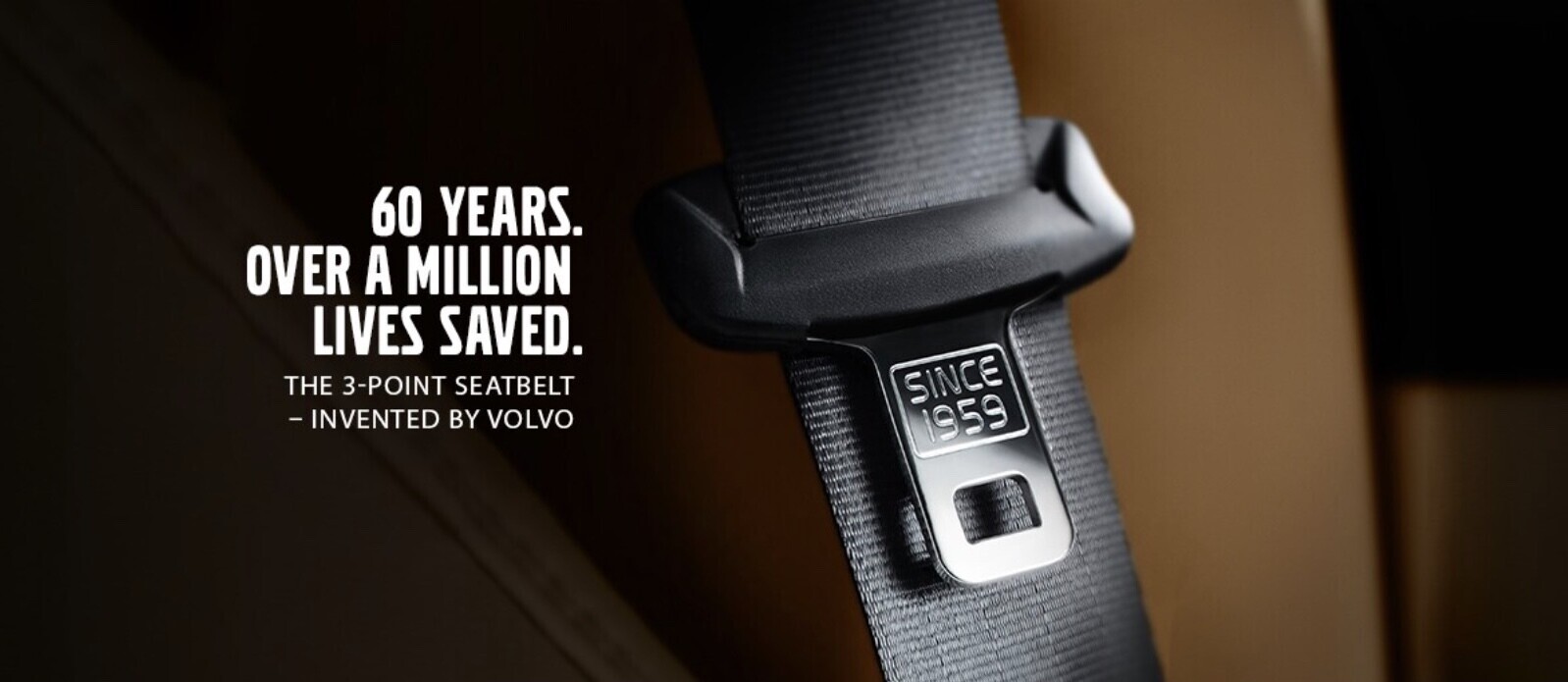 Volvo does a good job of driving home its main values and puts the customer and their safety first. It's clear that they have a defined mission statement and are communicating it to their audience (more on this next).
How to Find Your Brand's Tone of Voice
Now that you understand what a tone of voice is and why it's important for business, we'll show you how to find yours. 
Step 1: Define Your Core Values
To define your core values, reflect on what makes your company unique and what your brand stands for.
Let's look at an example of a core values statement by Zappos. They not only list their ten core values, but also take the time to explain what they represent and why they've chosen them.

This makes it easy for both employees and customers to know what to expect when interacting with Zappos.
To start defining your core values, you need to do two things:
Create a mission statement
Establish a brand message architecture 
Here's how:
Create a Mission Statement
Compose a concise brand mission statement that shows your users who you are, what you care about, and what your brand does to achieve its goals. 
Strong mission statements answer these questions:
What are your company goals?
How do you plan to achieve your goals?
Who is your target audience?
What do you want your company to be known for?
Write down your answers to these questions and work with your stakeholders to come up with a mission statement based on the results.
Here's a mission statement from Microsoft: "Our mission is to empower every person and every organization on the planet to achieve more."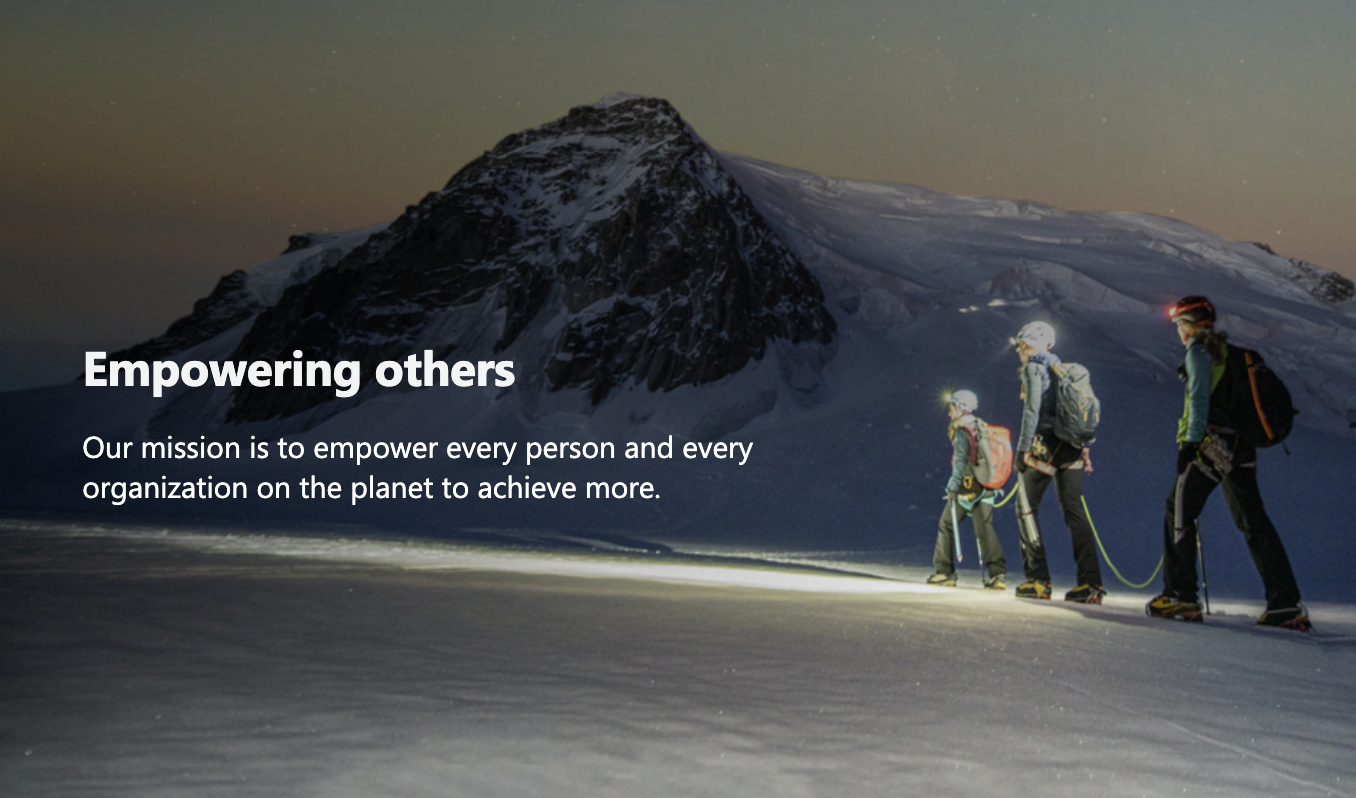 Grounds & Hounds, an online coffee store, has a page dedicated to their mission statement: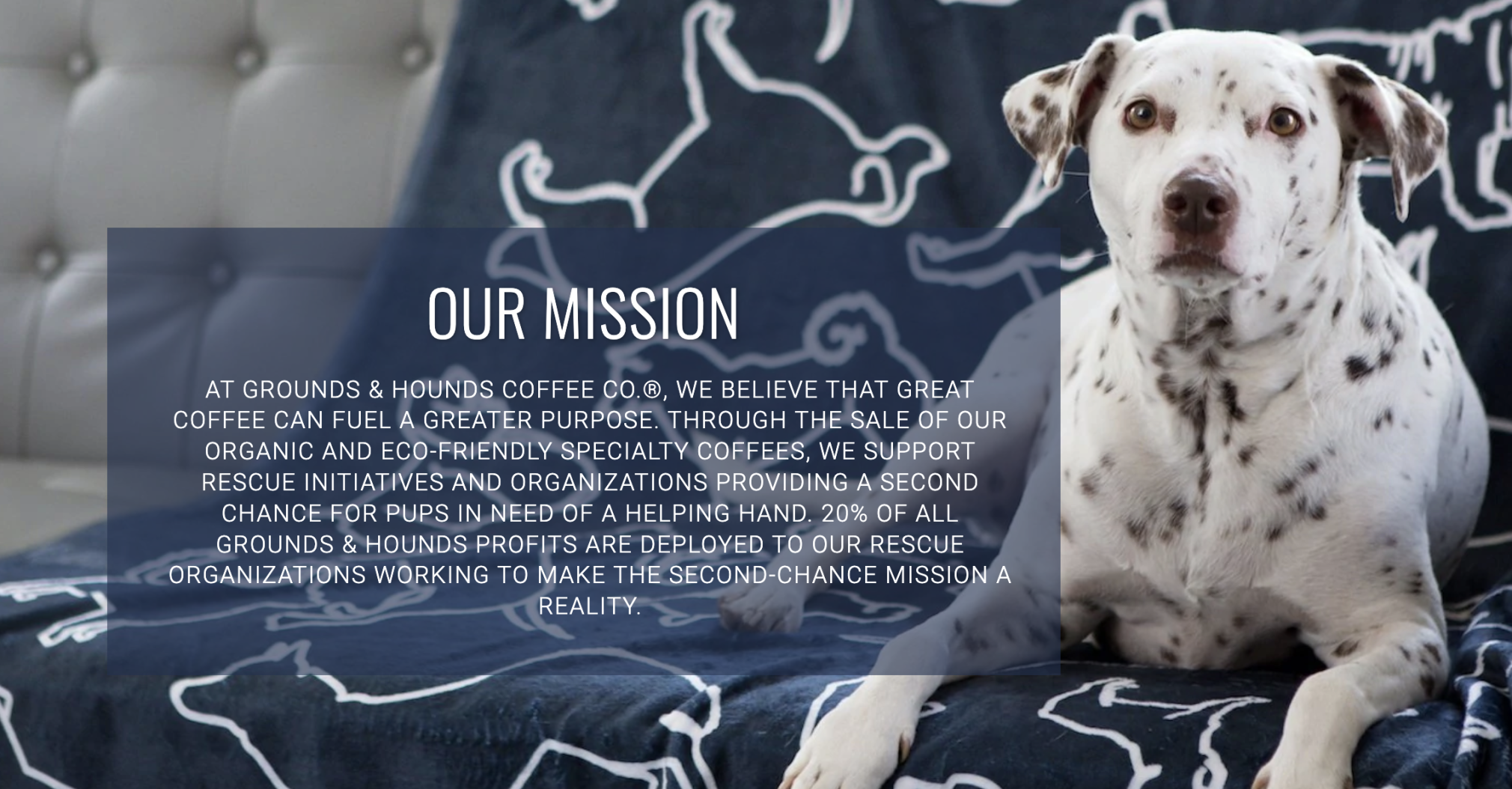 The Grounds & Hounds mission statement shows that the company is purpose-driven. A study by Zeno Group shows that customers are four to six times more likely to support and buy from companies that are purpose-driven.
Once you have a mission statement, you can share it on your website, with your audience, and with your employees. 
Establish a Message Architecture
Brand messaging architecture aligns your brand's overall communication and brand values across all your content creators. 
A message architecture is a set of communication goals (usually a list of terms, phrases, and statements). 
For example, your message architecture might include goals like "friendly and playful" aor "professional and authoritative."
Here's an example Optimizely put together for Facebook: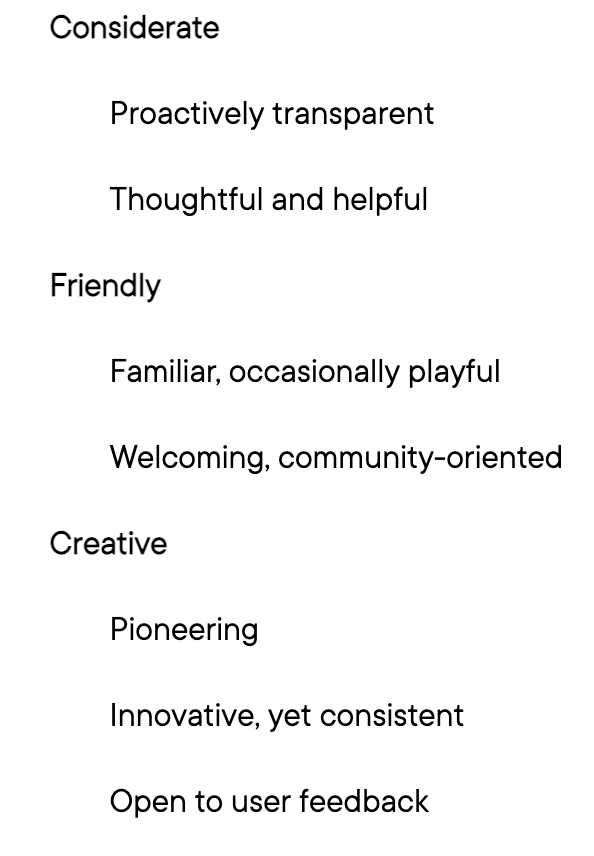 To create your own message architecture, compile a list of up to 50-100 adjectives that describe your industry, and sort them together into three groups:
Who we are
Who we would like to be
Who we are not
After sorting the adjectives, focus on the words listed in the "Who we would like to be" category. Group adjectives into categories and organize them in order of priority (like the above Facebook example).
You can flesh these out with sub-bullets and color-coding as needed to help clarify their meanings.
Finally, update your content strategy with your completed architecture.
Step 2: Define Your Brand's Tone of Voice
Now that you've determined the "why" behind your company, you can begin to craft a unique tone of voice.
To start defining your tone of voice, come up with adjectives that describe your desired tone.
You can use the Nielsen Norman Group's four dimensions of tone of voice to map where your brand falls in each category:
Funny vs. serious
Formal vs. casual
Respectful vs. irreverent
Enthusiastic vs. matter-of-fact
You can also use these "tone of voice words" to define how you want your brand to communicate: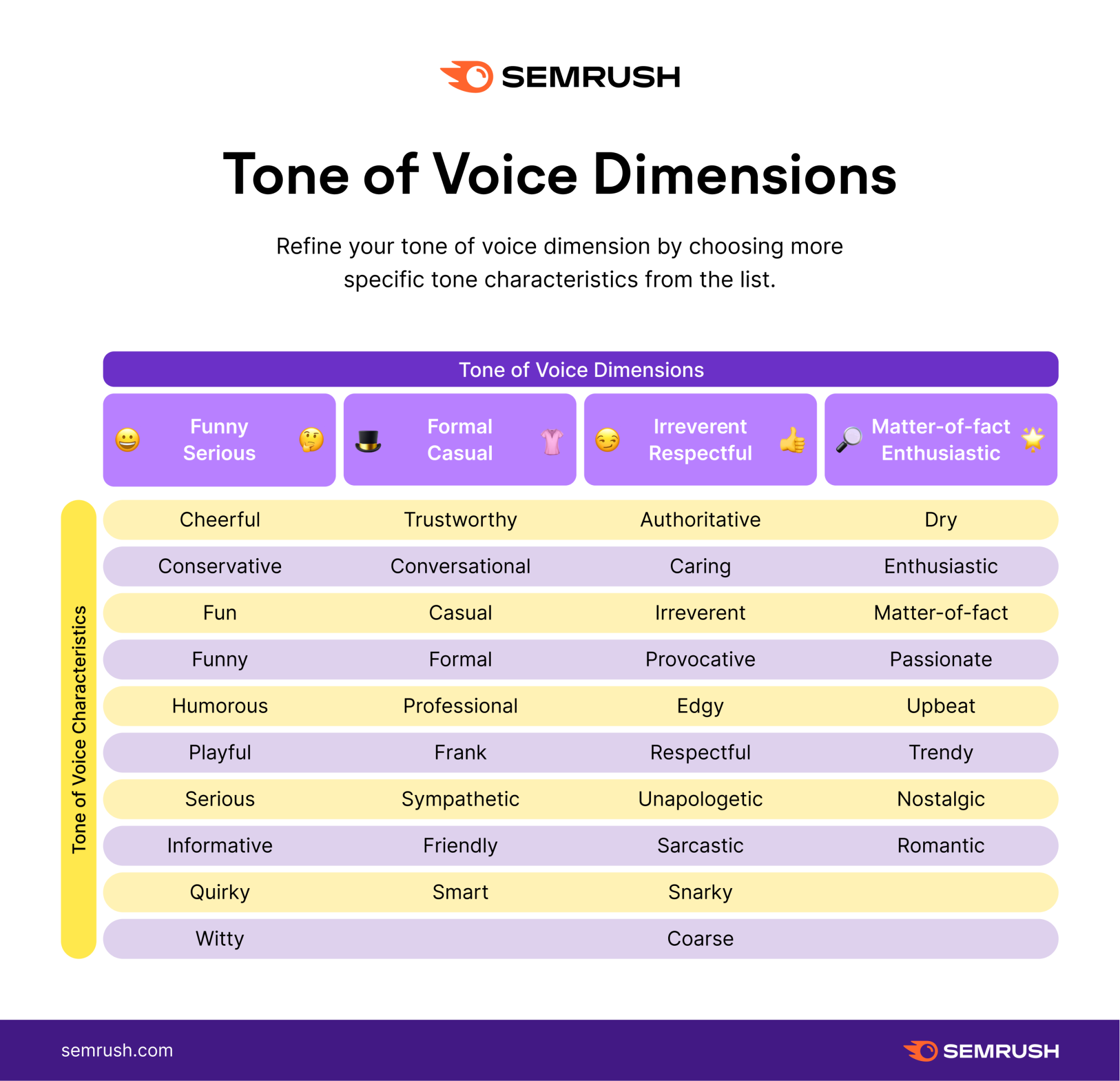 Decide where your brand's voice should fall on each spectrum to determine the right tone of voice to use.
Here's an example from The Adventurists that's on the irreverent side: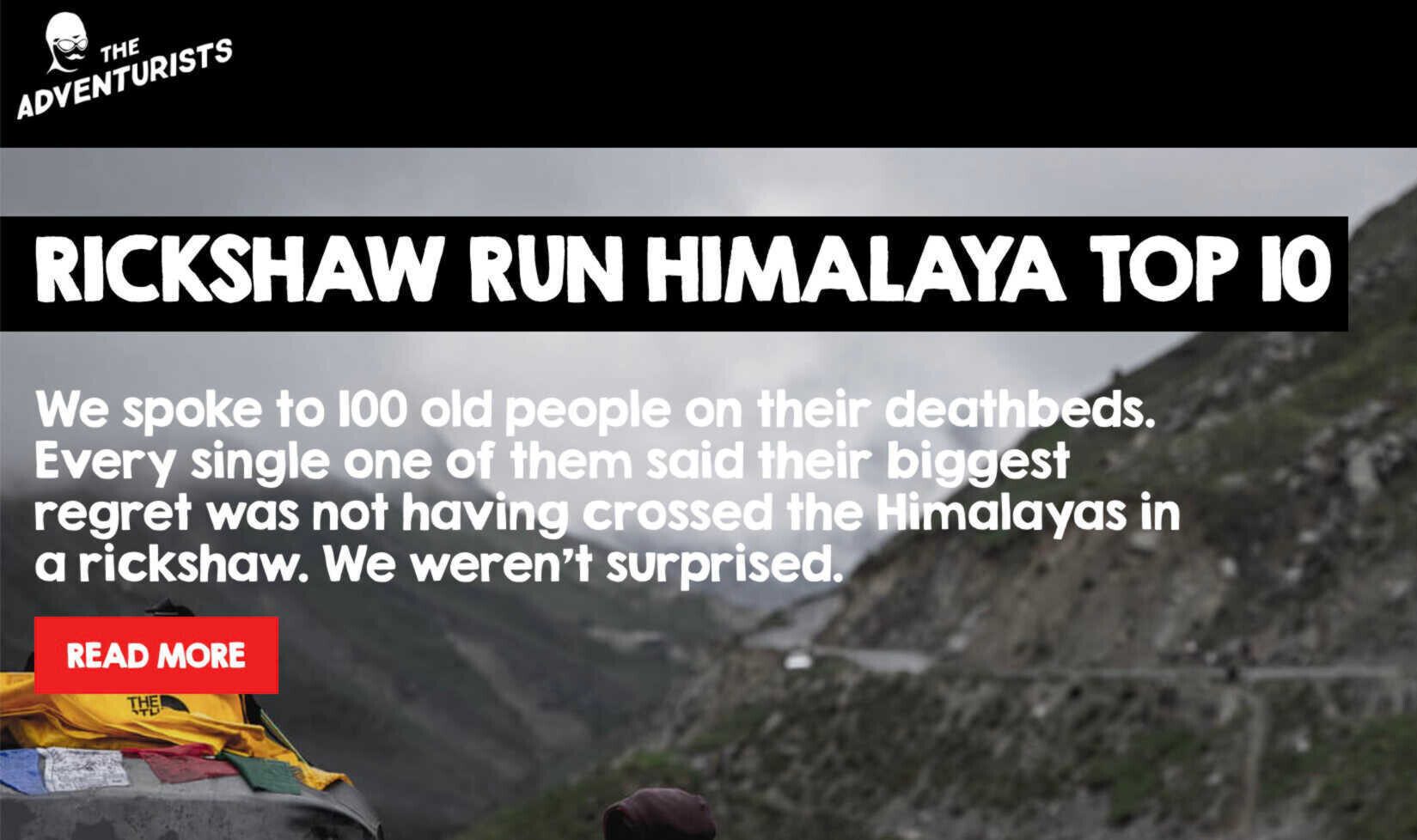 You can use AI tools like ContentShake to determine whether your copy uses a consistent and relevant tone of voice.
First, the tool will help you write your article using AI and competitive data suggestions. Then, it'll score your draft based on its readability, SEO, and tone of voice.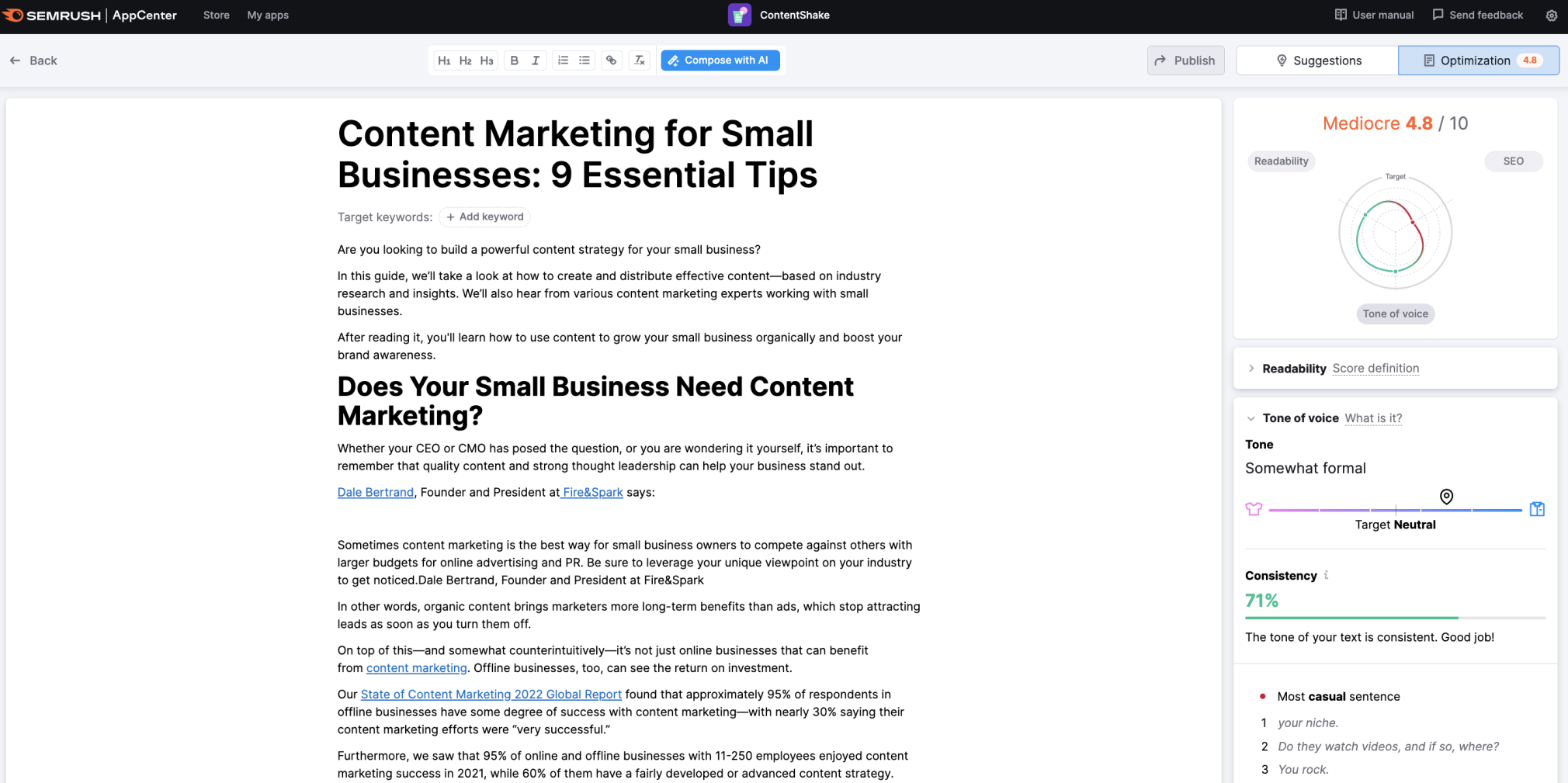 For example, you'll be able to see which sentences are too formal or too casual and quickly edit them.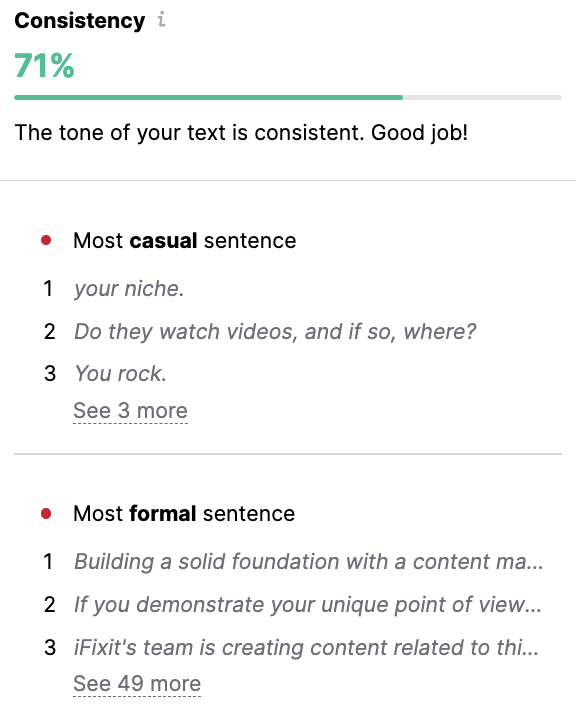 Now let's look at some examples.
Formal vs. Casual
Using a formal tone can help your brand appear more authoritative, but may also feel impersonal.
Casual language can help create a sense of personality and friendliness. On the other hand, using too casual a tone in the wrong context can make you seem inexperienced or unprofessional.
This tweet from Prada is formal and to the point. It doesn't include emojis and has more serious, editorial photographs that showcase the outfits.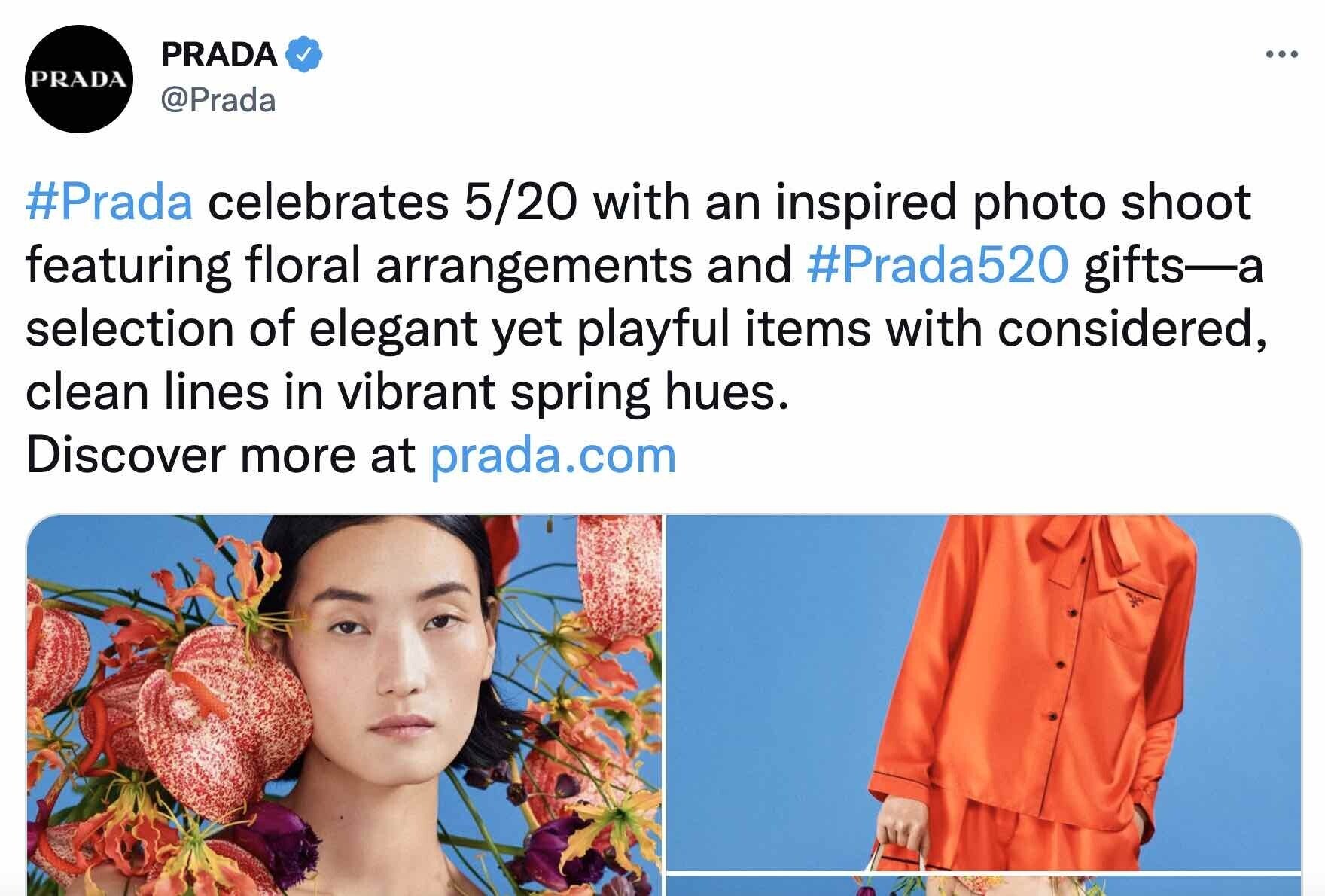 This tweet from Healthy Roots Dolls is more playful in tone. It includes an emoji as well as fun images: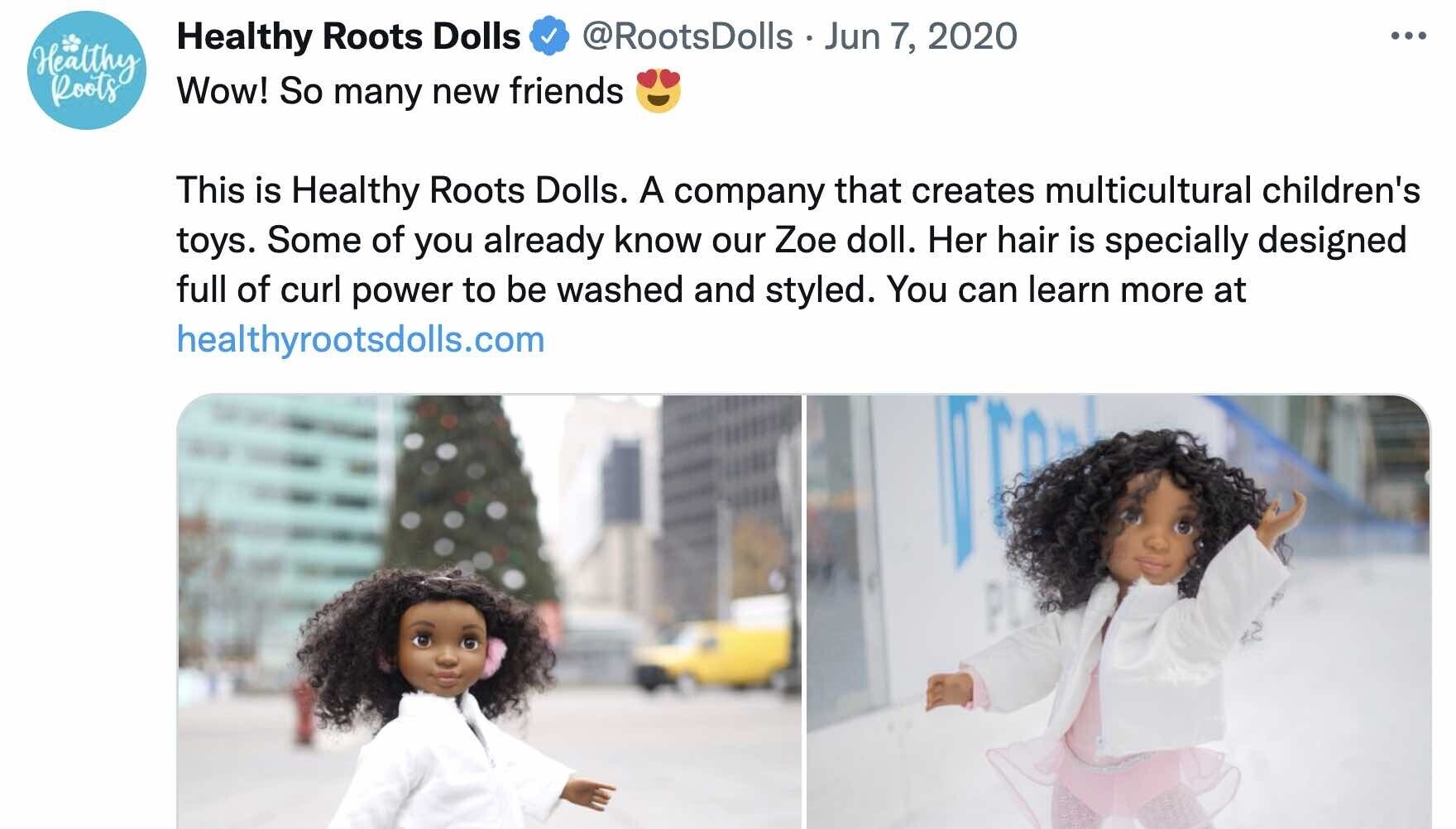 Funny vs. Serious
When choosing between a funny and serious tone, remember that a funny tone won't fit all companies. And humor shouldn't get in the way of actually communicating with your audience.
Barkbox's 404 page is modeled after a comic strip and includes a joke: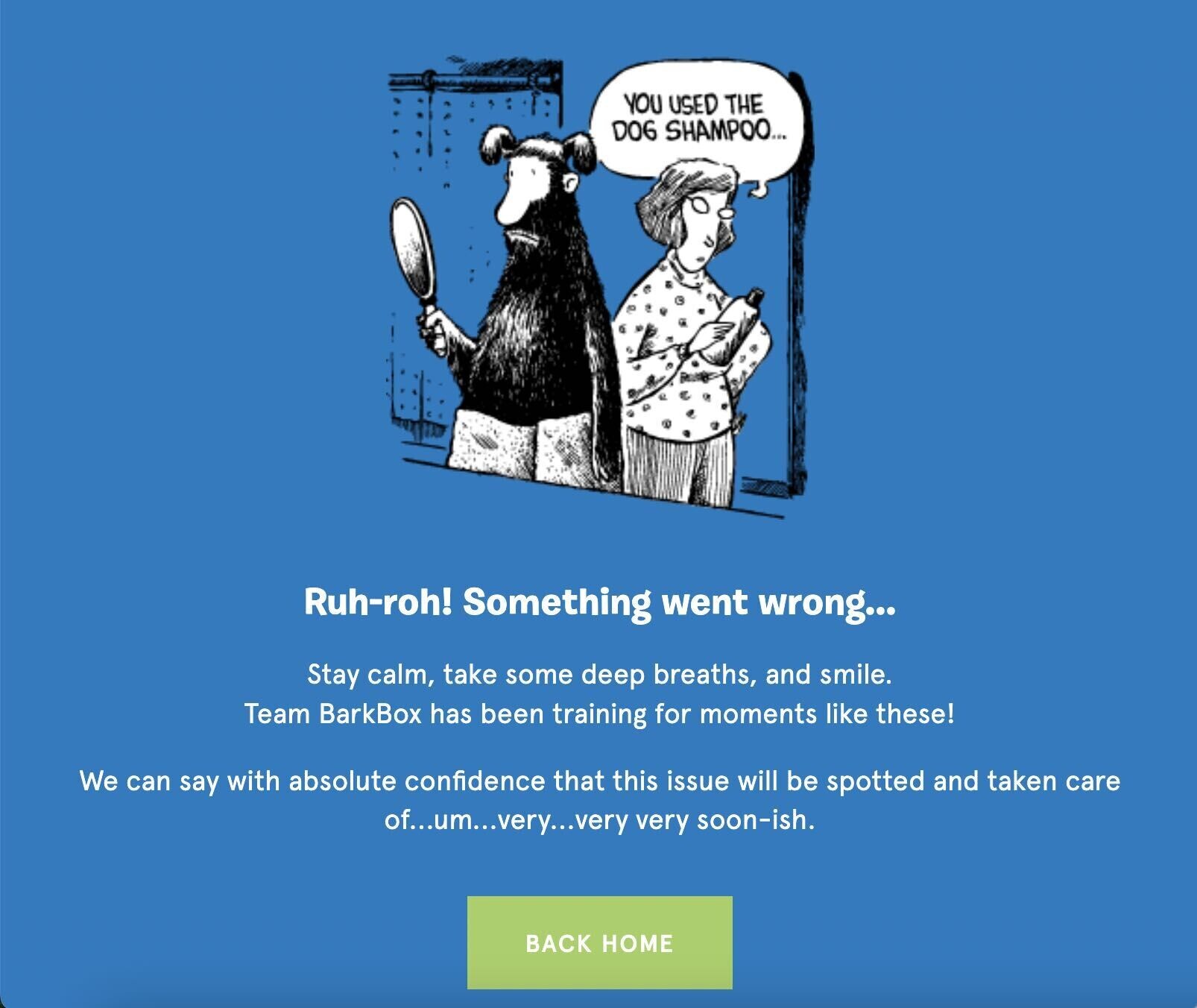 Designer News keeps things more serious with their 404 page. They add a touch of creativity, but keep the tone pretty dry:
Respectful vs. Irreverent
It's good to be respectful to your audience, but you also don't want to overdo it. You may not come across as genuine if you're always pandering to your users.
Using an irreverent tone, on the other hand, can make your brand seem confident and fun. But, be careful not to intimidate or offend your audience.
Safety Wing keeps things on the respectful side. Their overall design and tone isn't stuffy or serious, but they keep their tone helpful and direct.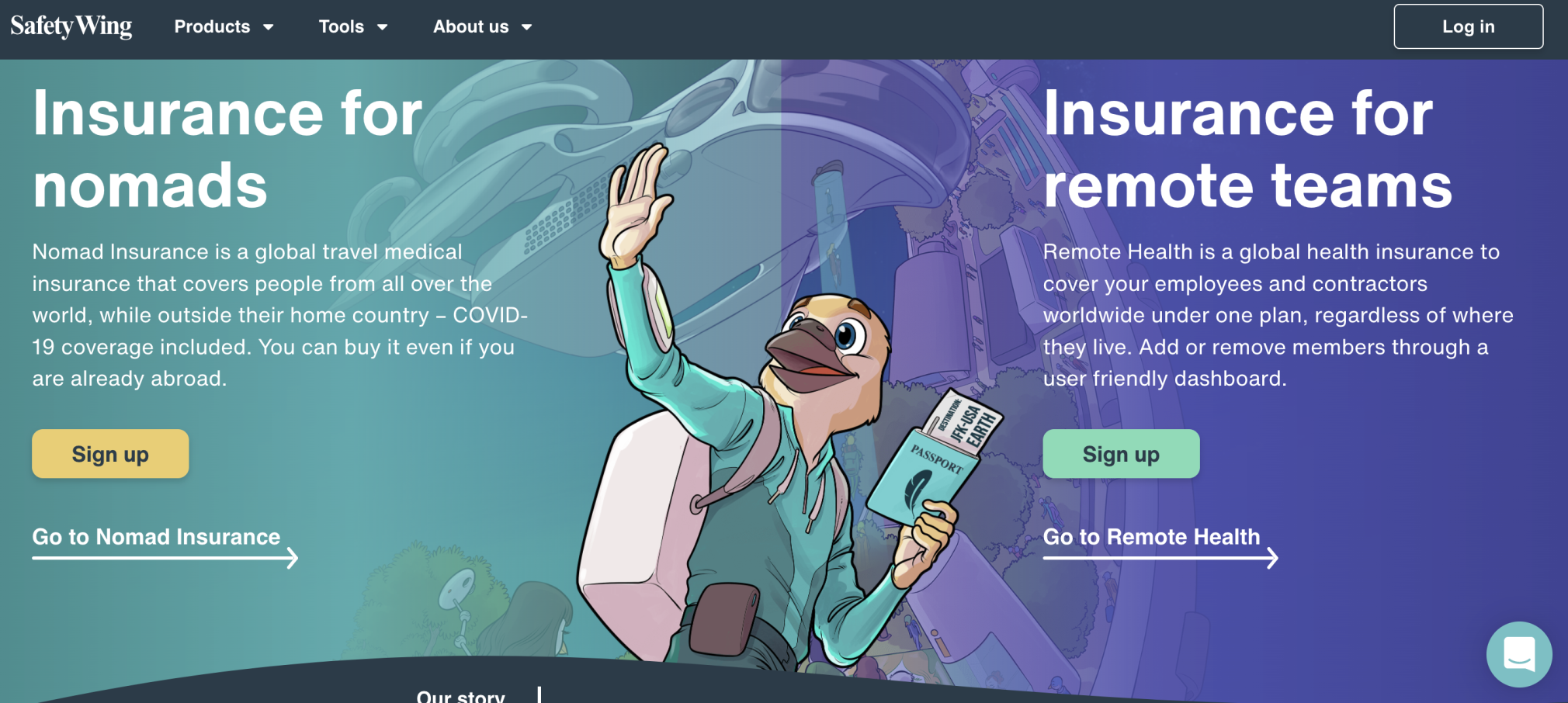 Deadhappy's homepage, however, is the epitome of irreverent tone. It's fun, unexpected, and atypical for the insurance industry: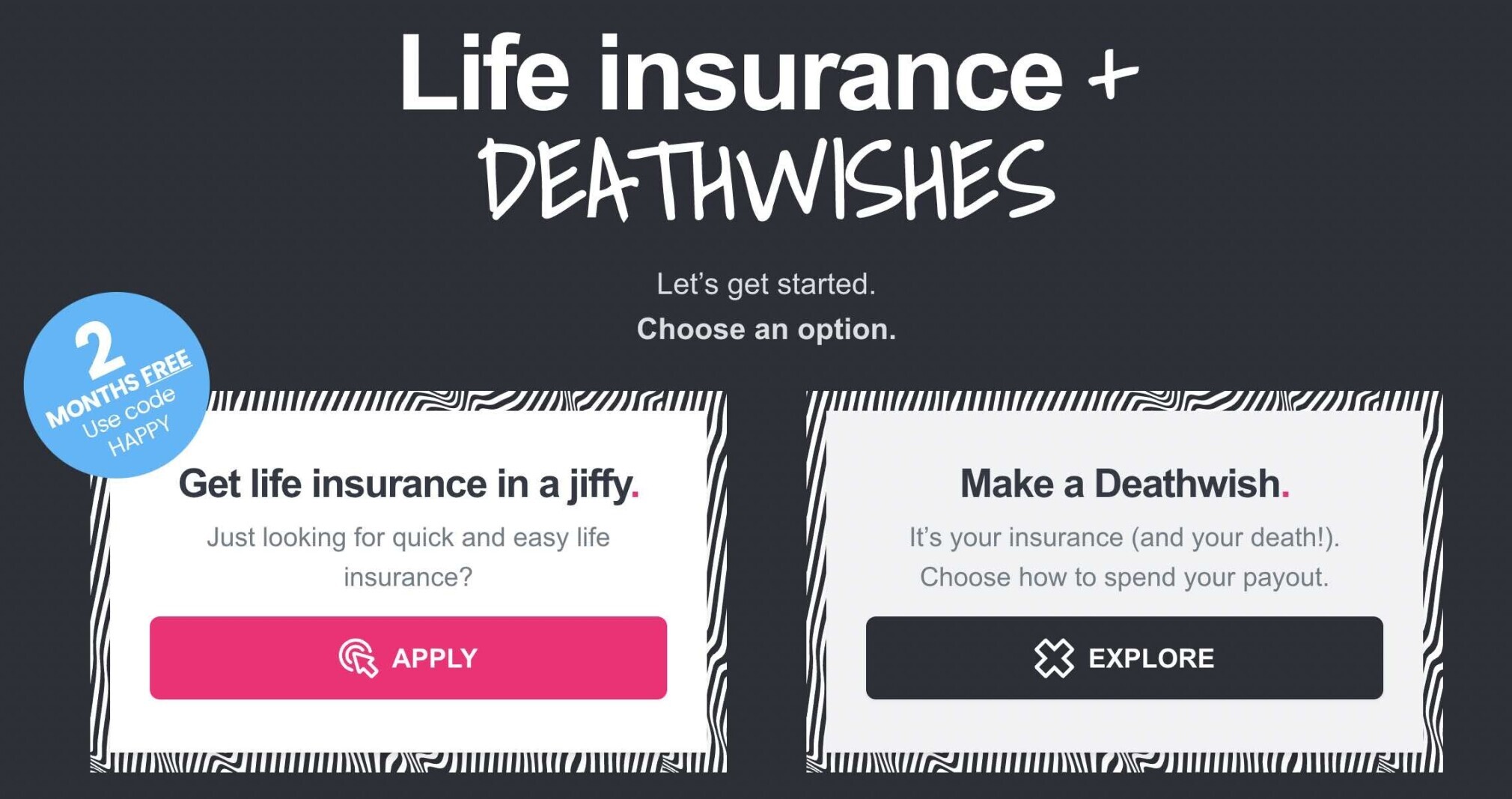 Enthusiastic vs. Matter-of-Fact
An enthusiastic tone can help you come across as helpful and friendly. But when used at inappropriate times, it may irritate your audience.
While matter-of-fact language gives a feeling of honesty and simplicity. But when executed poorly, it may be seen as indifferent or lacking in personality.
First, let's look at 8000Kicks, a hemp shoe brand. Their copy is on the enthusiastic side and includes several tongue-in-cheek moments in just a few lines of text: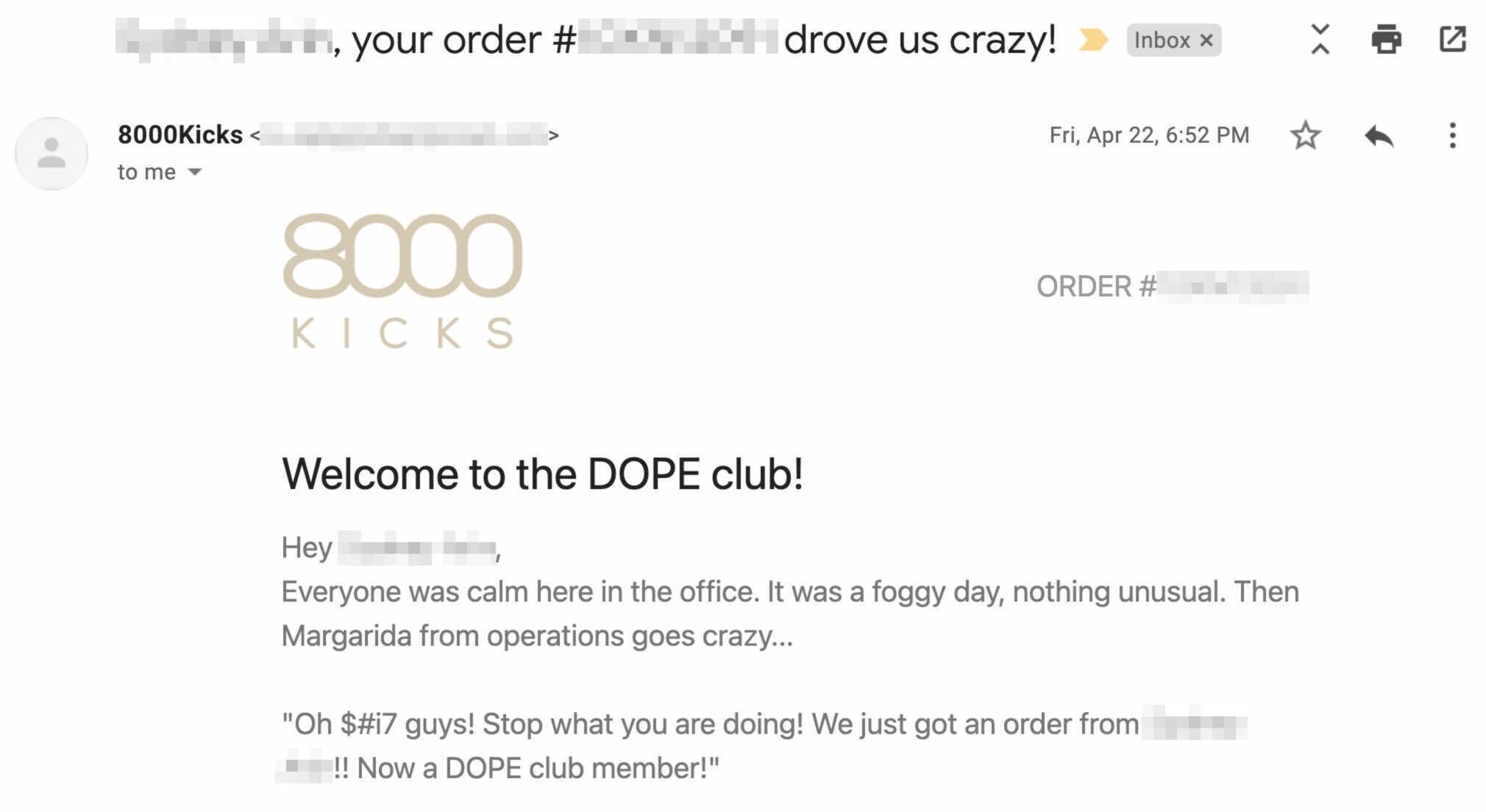 Off the Clock, an eyeliner and false eyelash brand, is more matter-of-fact. They thank the customer for their purchase and include helpful links within the message.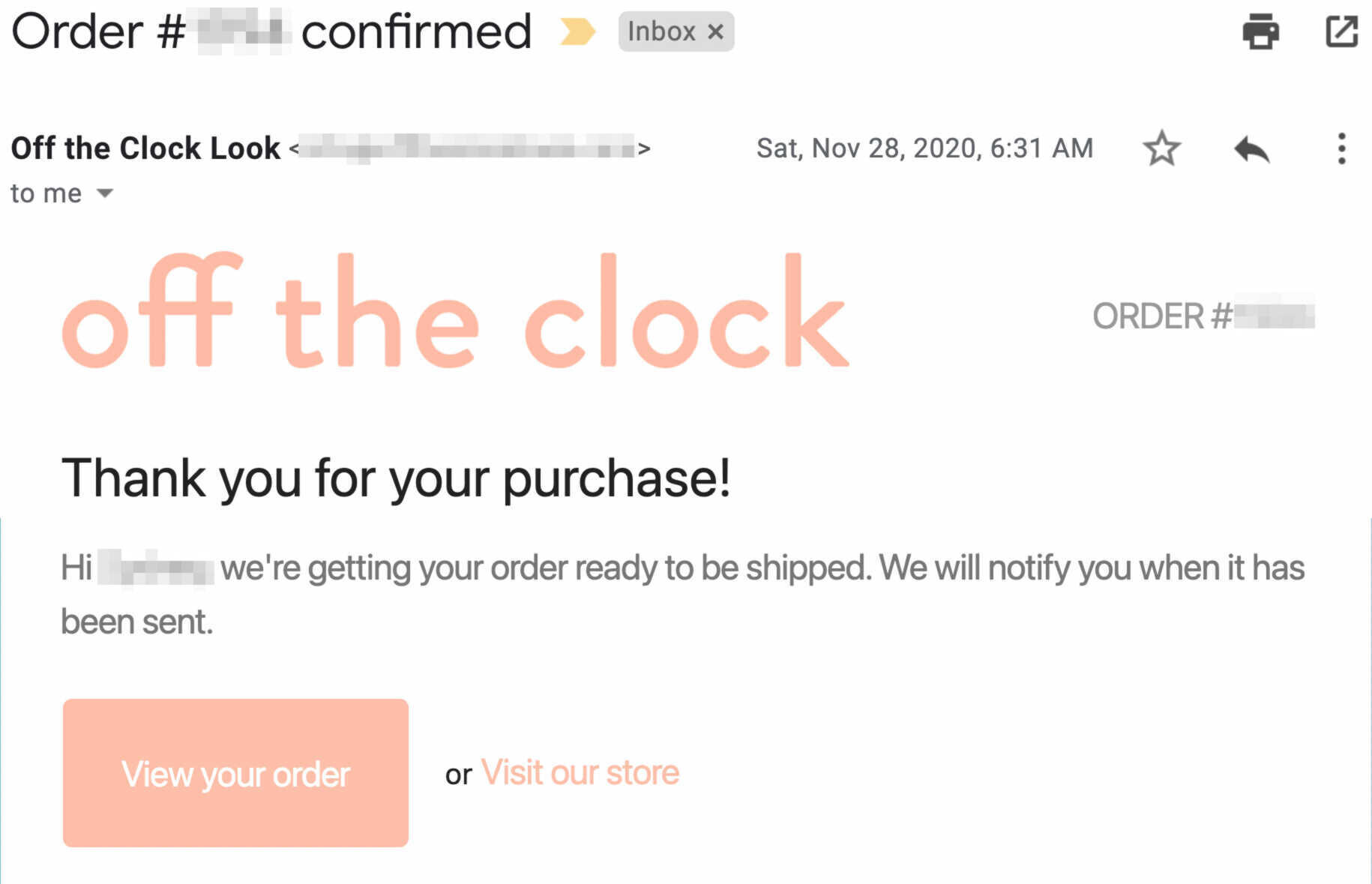 Now let's use these examples to create your brand's tone of voice profile.
Here's what that might look like: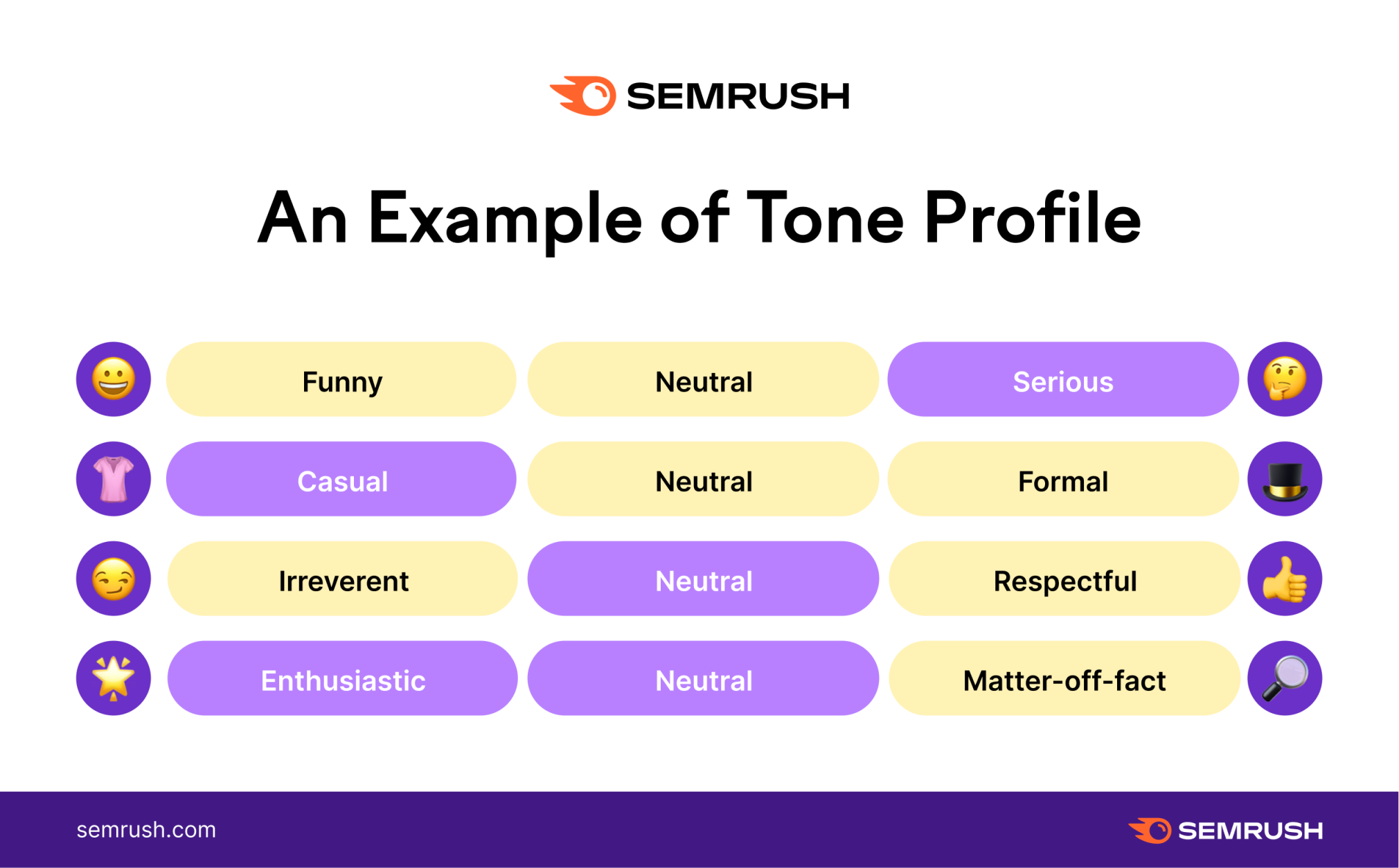 Step 3: Observe Your Audience
Now that you know how to define your tone of voice, let's discuss how to tweak it for your customers.
Customers expect brands to understand their needs and expectations. One great way to get to know your customers is to find out what social media platforms they use and how they interact with one another.
To begin, find out which channels your audience prefers. 
The best way to do so is to go directly to the source, whether that's Reddit, Instagram, TikTok, Facebook, or elsewhere.
But how do you find which sites your audience uses? Start with a Google search.
Use the "site search" method, which looks like this: site:www.website.com your brand here
By searching this way, Google will show you results only from the sites you include.
You can search on multiple sites by including "OR" between them.
So if you wanted to see what people were saying about Chipotle on Reddit, Facebook, and Instagram, it would look like this: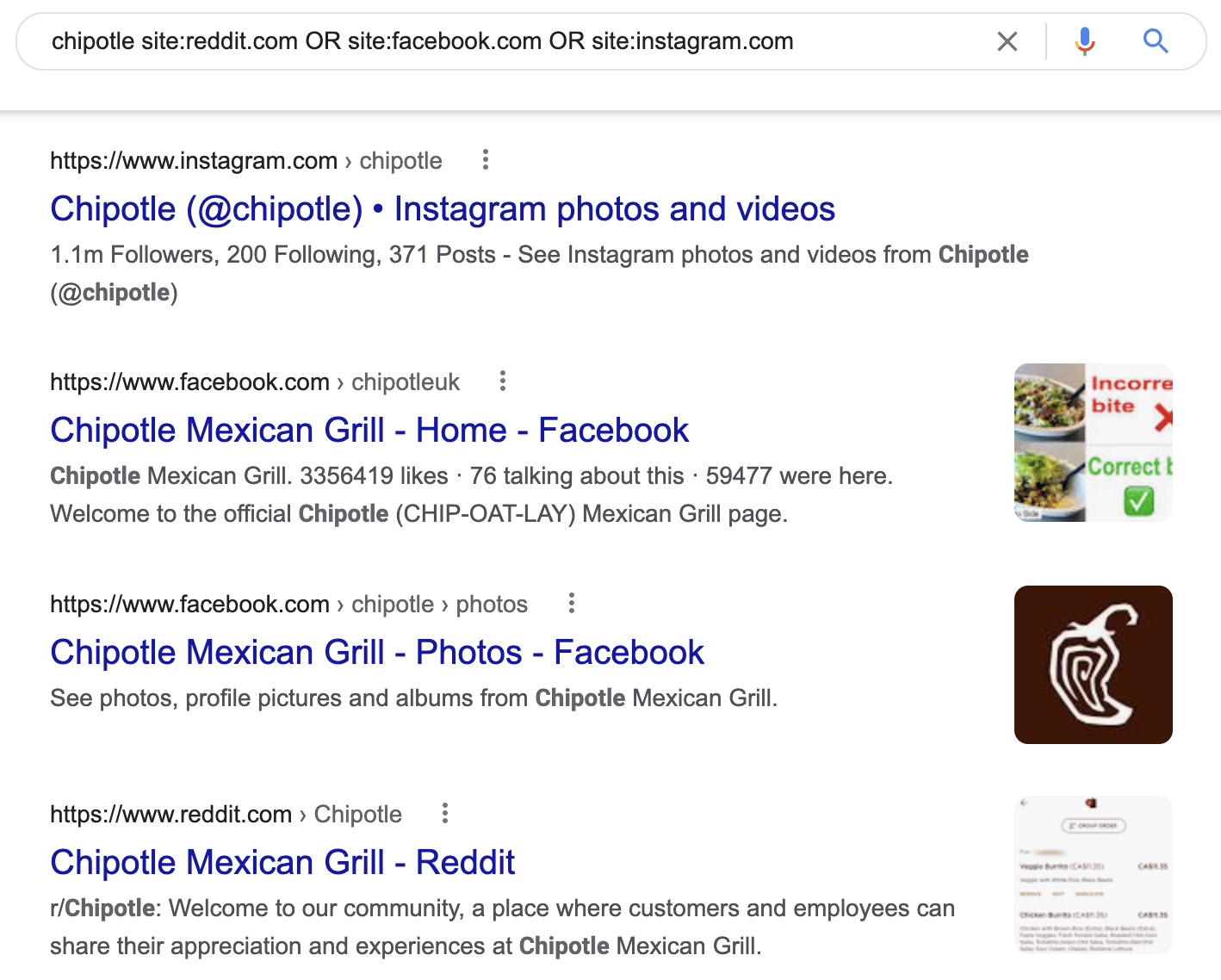 Tip: You can also use Semrush's Market Explorer tool to find out more about your audience's demographics.
Take some time to research your results and take notes. What positive things are people saying? What negative things? Are there any trends? 
You can use this information to tweak your overall tone of voice, or even plan social content.
If your brand is new or you don't get a lot of results this way, you can also perform the search with your competitor's brand names.
Take Note of How Your Audience Communicates with One Other
Now that you know where your audience hangs out online, pay attention to how they communicate with one another and use their vocabulary as inspiration.
Facebook groups can be a treasure trove of information. 
To start, head to Facebook and type in your keyword in the search bar (we chose "SEO").
Once you get your results, click "Groups" on the left-hand navigation to only view Facebook groups.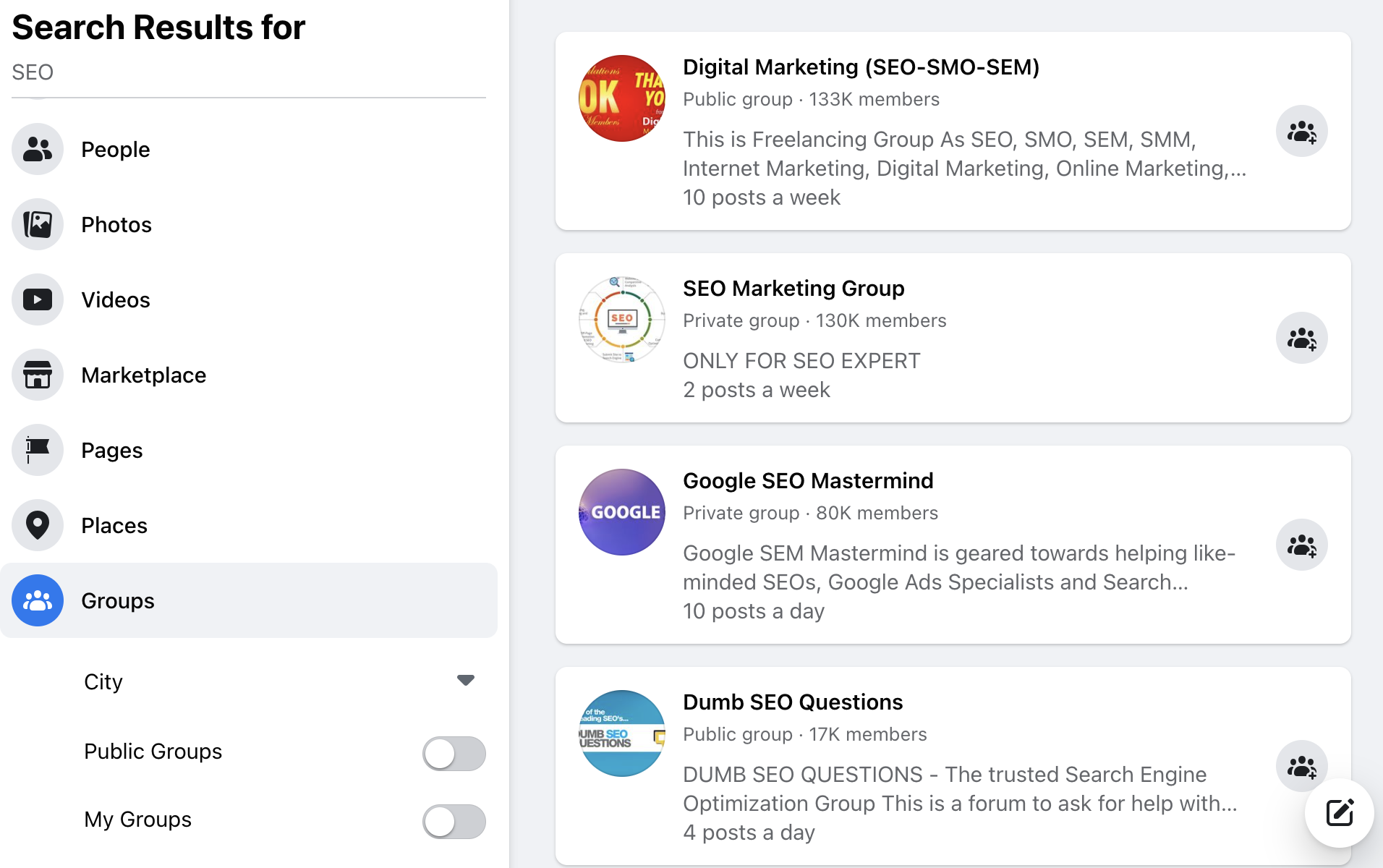 Join relevant groups to see how members talk about brands in your industry. This is a great place to start learning how your audience members communicate.
Mirroring how your audience communicates can make your content pieces more relatable. If done right, this can even lead to an increase in sales.
Here are questions to consider when analyzing your customers' voices on social media:
Do they speak in full sentences or more casually?
Do they incorporate emojis?
What kind of slang do they use?
Do they talk to brands directly?
What generation are they from?
What do they like?
What do they dislike?
It's also a good idea to answer the same questions about your competitors' audiences. Learn from their previous successes and mistakes to determine what might work for your audience.
Here's an example of how Chipotle successfully mirrors tone on TikTok by using a casual, Gen Z-leaning tone: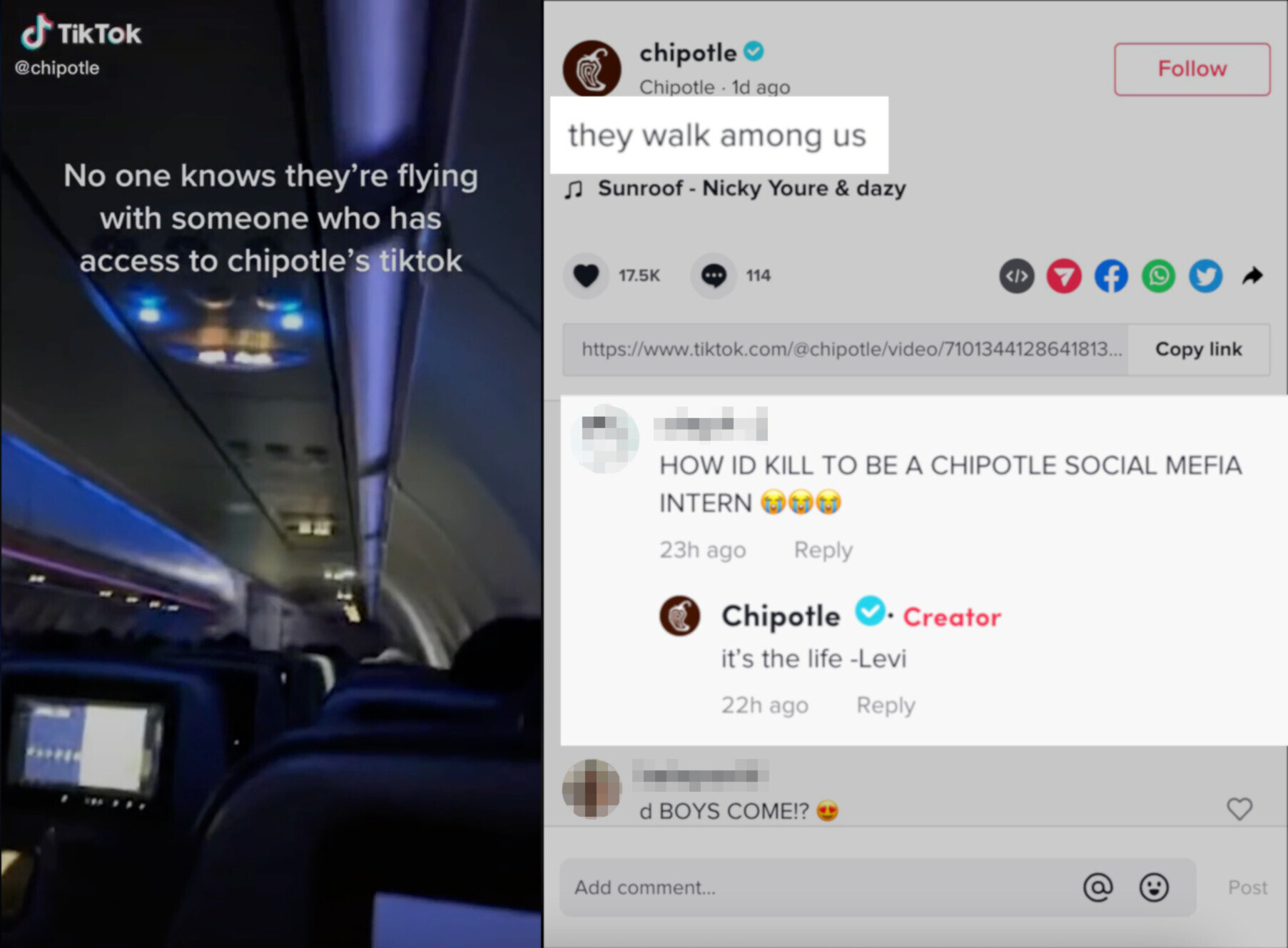 And another example from Wendy's on Instagram: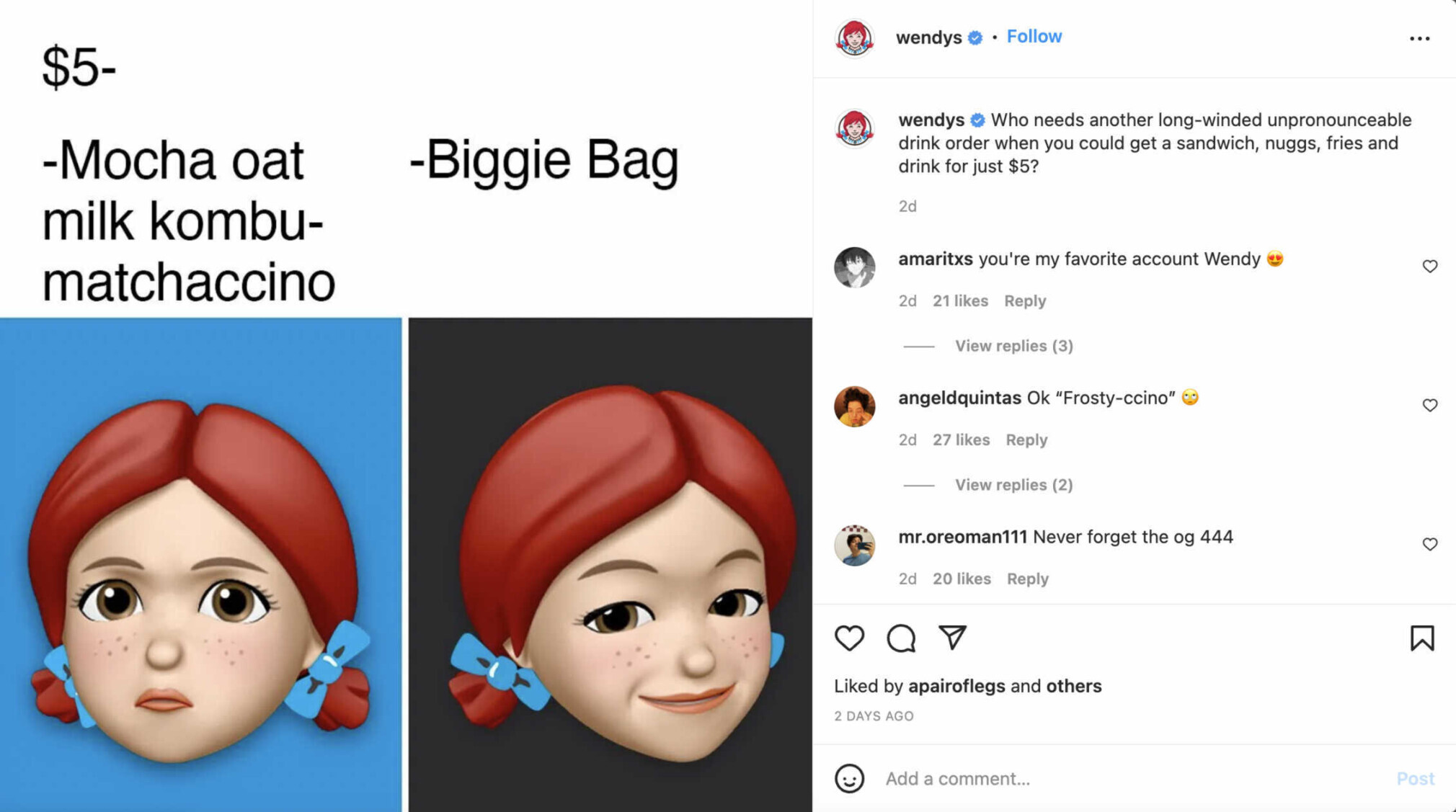 Keep in mind that this isn't a "one-and-done" step. Social media trends and slang are constantly evolving.
Spend some time doing social media research each month when you're planning your social posts. 
And, of course, consistently interact with your followers. This doubles as research and tone of voice establishment for your brand. A win-win.
Step 4: Create & Implement Tone of Voice Guidelines
To successfully implement your tone of voice, start by setting clear brand guidelines. Review them every once in a while, especially when there are changes in your target audience.
Start with creating your guidelines in the brand's tone of voice you have defined—this will create a perfect example of correctly using it when writing.
Include both correct and incorrect examples of your tone of voice to show your team members what to do as well as what to avoid.
Your internal guidelines should include:
A portrait of your target audience and their voice
Your brand's attitude to your audience (i.e., how formal or casual to be)
Your brand's core values
Your mission statement
Your message architecture
Vocabulary to use
Vocabulary to avoid
Grammar rules
Once you've created the first version of your style guide, share it with your company.
Create Your Own Tone of Voice Guidelines
Your tone of voice is how you connect and engage with your audience. The best way to do that is to align it with your brand values and mission as well as with your audience's voice. 
Once you have an idea of what it should look like, match your tone of voice to the content format you're using to communicate.
If you haven't already, create your own tone of voice guidelines with our free template.
Don't be afraid to get creative—the goal is to stand out from your competition. And by sticking to a consistent, unique tone of voice, your brand can gain authority (and popularity) within your niche.