When it comes to SEO and content marketing, people constantly feel like one is more important than the other. For most inexperienced online businesspeople, SEO seems as something that is essential to their websites' successes, while content marketing feels like a strategy that only big and powerful brands have the capacity and expertise to make worth their while.
I disagree.

SEO Without Content Marketing: An Outdated Perspective
As a person who frequently comes into contact with all sorts of different entrepreneurs, I find myself in situations where I constantly have to explain just how much content marketing is really important for SEO. Just the other day, I set down with a guy who owns a promising construction company and heard him say such things as: "Nope. We don't need this type of marketing. Our product isn't sexy. We cannot transform our website into a place where people will come to read articles. Our targeted audience won't be interested in reading how houses are made. All we really need to do here in order to get the most out of our digital marketing opportunities is to create cool landing pages and bid on competitive and relevant keywords."
That's a pretty bad way of looking at the whole concept of adding content marketing to your existing marketing mix, would you agree? If there's any search volume behind your chosen set of keywords, then there's a genuine opportunity to produce high-converting content for your brand that will automatically build up your SEO as well.
If you picture SEO as a technical way of speaking to search engines, then think of content marketing as a tool for speaking to humans who actually use Google, Bing or DuckDuckGo to find answers for their queries.
Content Is the Backbone of the Internet
No matter how "boring" your industry or niche might be, there's still enough meat on those bones to cook up a great content marketing stew. You just have to look at it from the right perspective.
Sure, I agree that most people don't care about nails, concrete and wooden constructions, but what they do care about is what the whole idea of owning a house really means to them. A house isn't just a pile of bricks and sticks, and a home isn't just a place where you leave your stuff. No. A house/home could be a symbol of wholeness and joy. It could be a place where families come together, where we grow, where we learn how to share each others goals and achievements, and where loveable and lasting memories are made on daily, weekly and monthly basis. It can be everything and anything, depending on how you look at it. As the late Douglas Adams once said: "A beach house isn't just a real estate. It's a state of mind."
The general idea of content marketing is to produce additional value to your products and services. So, having this in mind, we can confidently say that describing the process of building a house won't get you any new leads or paying customers, but telling customer success stories who found new happiness and value by doing business with you, most certainly will.

Stories Convert, Not Data
The truth is, people just love stories. They can't get enough of them. There are numerous surveys online that confidently claim that 8 out of 10 people are far more likely to remember a story than a sequence of numbers.
I think this is quite true. If you read my blog, then you're familiar with the "identifiable victim effect" study. If not, here's a quick rundown:
The folks at Carnegie Mellon put this theory to the test by proving that the Save the Children program pamphlet featuring a story about a starving girl named Rokia generated a lot more donations than the one that only displayed the precise number of kids that die of starvation every year.
Interesting, right? If you want to send a powerful message to a specific group of people, you need to give your words a face or a body, or something that genuinely provokes some real emotion from them. Numbers won't do that, but faces will.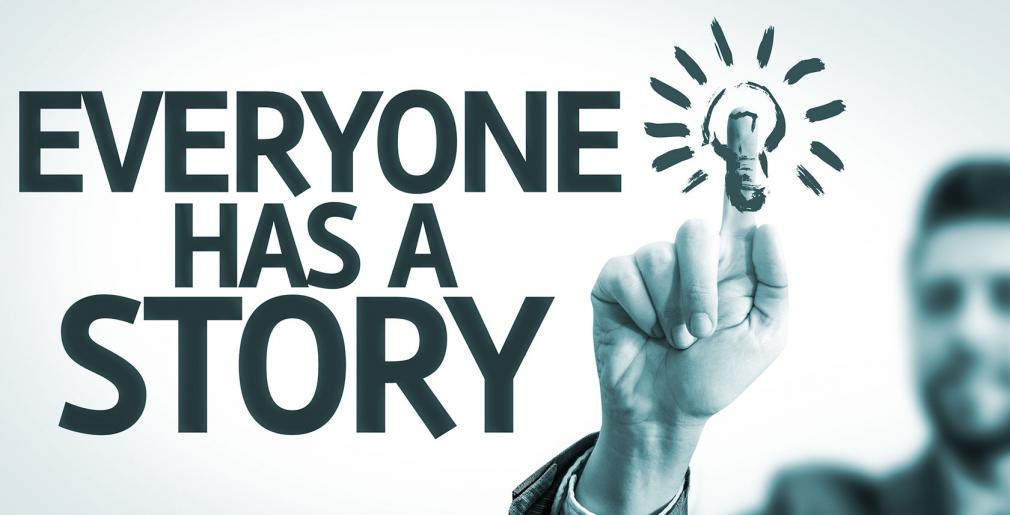 As I already mentioned on the same site, investing in content marketing actually pays off. If you just sit down and think about it a bit, you will see that there isn't a better way of earning high quality links than producing content.
Great and intelligent content marketing strategy helps your brand find its own voice, generate intelligent traffic, build up authority,gain respect from top players within your niche and create all sorts of different leads that are already sold to, before they even come into contact with anyone from your sales team. Although this all sounds great, the biggest benefit of adding content marketing to your existing marketing mix is directly related to its ability to create an endless amount of internal and external links for your website.
Link building was, is and forever will be the number one goal in every SEO strategy. Although there are other good ways to earn higher rankings and valuable links without producing content, content marketing is certainly the most efficient option out there.
Team SEO or Team Content?
So, having all this in mind, the next time when someone asks you whether they should choose SEO or content marketing, tell them both.
Let's break it down. SEO refers to a series of techniques that help search engines find and better rank your website. Even though this sounds quite simple, there's a lot that needs to be done here in order to position yourself high enough in SERPs for specific sets of keywords. Technical, off-site and on-site – these are the essential SEO aspects that you need to take care of in order to prove to the search engine that your address offers the best possible answers for certain queries.
On the other hand, content marketing is what powers the Internet. It simply cannot function without it. It represents the foundation on which this marvelous invention is built upon. Content is what brings answers to the infinite number of user queries.

Although SEO and content marketing mean two completely different things, there are still more than a few points where they overlap. They just go together so well:
1. Both of these marketing strategies have the same goal: generating more quality traffic.
2. They're actually codependent on each other. When it comes SEO, creating content is on top of every to-do list. Why? Well, because SEO is all about keywords and links, and without good content that justifies your utilization of selected long or short tail queries, you won't get very far in this digital marketing game.
3. Without properly optimizing your content for search engines, you're basically throwing money off a building. People will have a hard time organically discovering your work, which will make it insanely hard for your to generate traffic. SEO optimizes your page load speed, makes your content more responsive, fixes dead links and awful redirections.
Knowing all this, if you're in the business of growing your audience and reeling in more leads, there isn't really a reasonable scenario in which you should exclude one or another. It's like building a house with no roof – it doesn't matter if you have nice walls, floor or furniture inside of it, it's isn't worth a shiny penny if the rain keeps constantly pounding on your head.
Instead of looking at SEO and content marketing as two different things, I suggest that you try your best to add both of these strategies to your marketing mix. It doesn't really matter if you create content to fulfill your SEO needs, or you optimize your existing work so it could rank higher in SERP – both scenarios work just fine. The only thing that really matters is that you don't separate the two.
Thank you for reading this post. I hope you had fun reading it, as much as I did writing it. If you have anything to ask or add here, write your thoughts in the comments section below and I'll do my best to get back to you ASAP.