Present Mode is a feature in the CRM tool that allows you to present your performance to clients while simultaneously protecting the integrity and confidentiality of your other projects.
When sharing your screen, the feature "hides" any projects that are not related to your client's profile, enabling you to conduct live demos or presentations without compromising the identity or data of those other clients.
This is particularly important if you have signed NDAs or similar agreements with certain clients, or if, for example, you are working with one of their direct competitors.
Please note that Present Mode is only available for Agency Growth Kit users.
How Does It Work?
Present Mode is designed to work in real-time during client meetings or presentations and should be turned on before you start sharing your screen.
To get started, enter the CRM tool and select the client you will be presenting to. Within that client's profile card, you will find the green 'Present' button in the top right corner of the screen.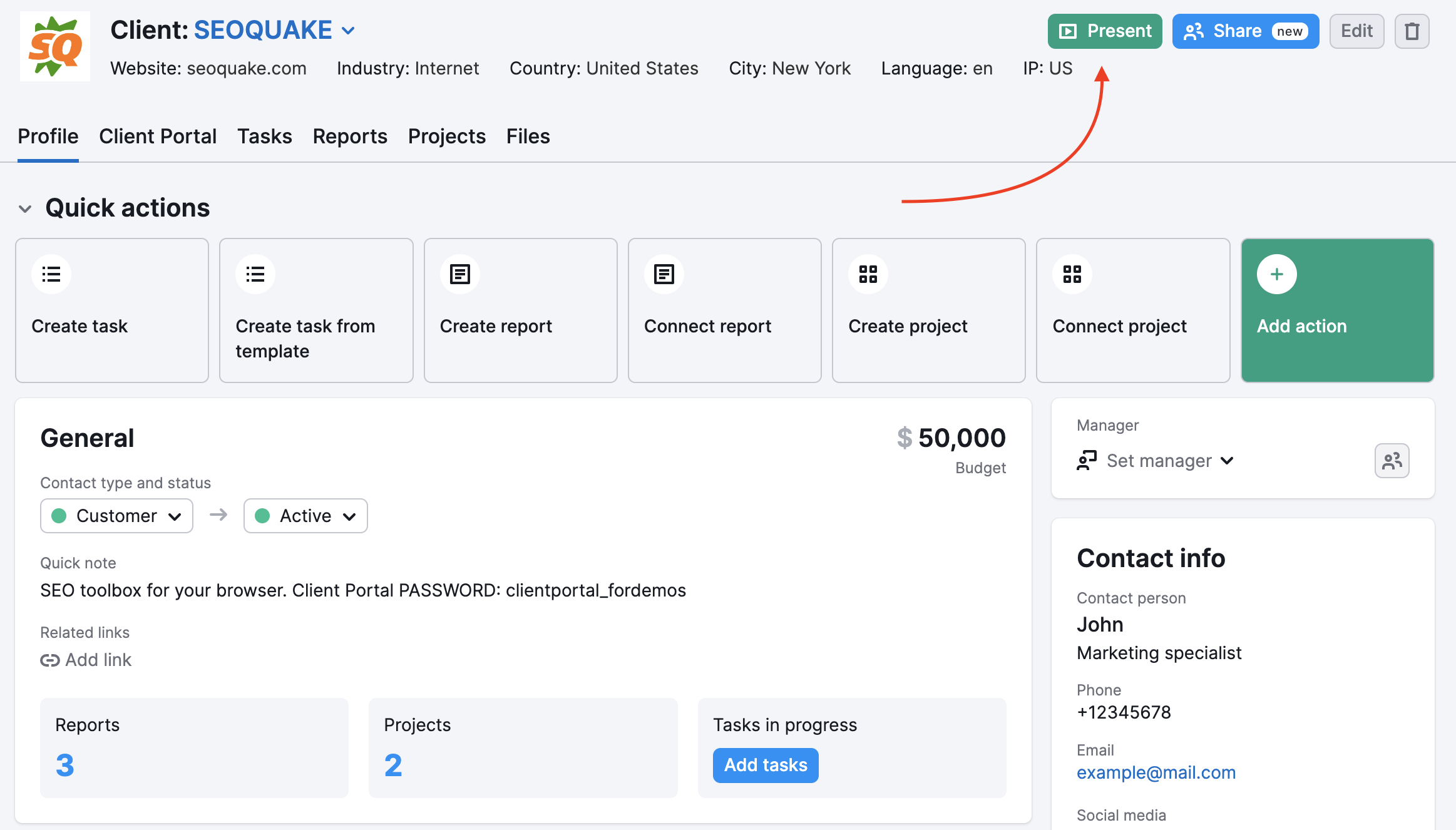 When you click this button, the page header will inform you that Present Mode is enabled (you can exit it by clicking the 'Stop presenting' button at any time).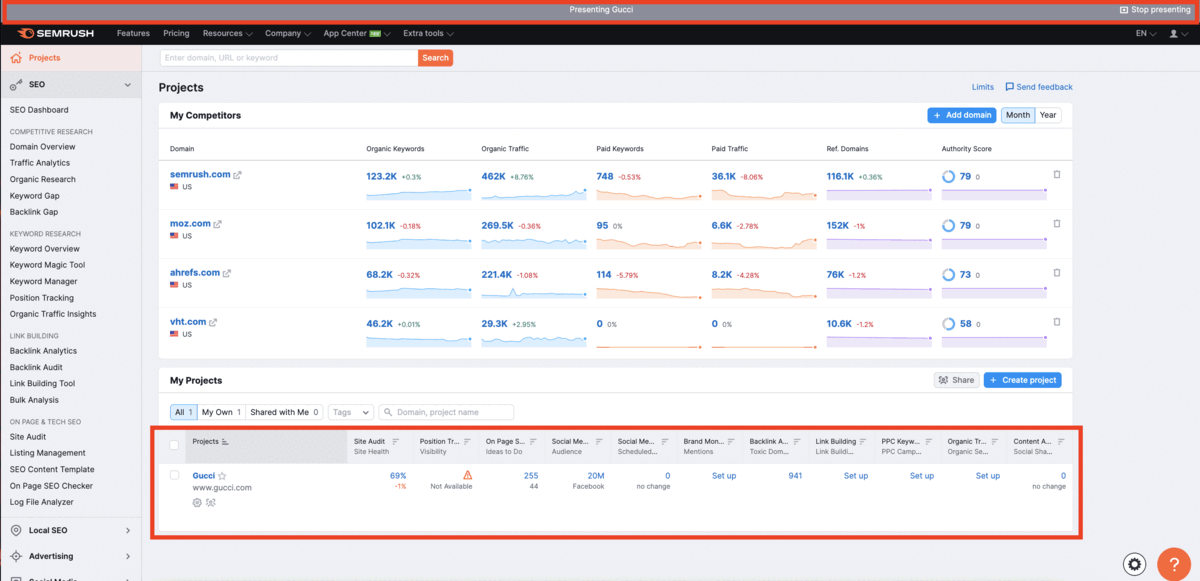 Within Present Mode, any other projects not connected to your client will not be visible on:
The 'Projects' tab
The main dashboard
Any other pages where other client projects may be displayed
Please note that the present mode feature is currently in beta. In the Site Audit, Link Building, Backlink Audit, and PPC Keyword tools, all projects will still be visible, whether they are connected to the client or not. The same applies to reports in the My Reports tool.
However, you can present your client-related projects and reports in CRM, so that you and your client will only see projects connected to that client.
The same goes for the Projects list, where only projects related to your client will be shown.
Note: Present mode is primarily a browsing feature. If a new project is created in this mode, it will appear in the 'Projects' section after exiting.
If you are not already an Agency Growth Kit user, it's easy to sign up. There are numerous benefits, too, including: