Competitor analysis is a vital part of marketing. Whether it's organic or inorganic, digital marketing channels play a key role in boosting conversions and ROI.
A successful marketing strategy is based on analyzing the customer behavior, doing extensive competitor analysis, channelizing market segmentation and carrying out sales forecasting. Without competitor analysis, a business might not understand which channels it should target and what strategy it might plan in order to generate the maximum conversions.
With the new year promising tremendous growth in terms of investment in digital channels, let's find out the 5 awesome strategies that every digital marketer must perform in order to get ahead of their competitors and generate more business for their clients.
1. Set Proper KPIs — Identify Your Main Revenue Generating Metrics
The initial strategy is to find out the key performance indicators that determines the profits and losses. Having an idea about customer centric marketing strategies not only helps set appropriate KPIs, it also helps drive enough conversions.
For a store selling t-shirts online, KPIs would be total traffic, number of goal conversions, popular products, top landing pages, etc. But for an informative website that profits from ads, KPIs would be totally different and might be based on traffic, total page views, bounce rate, exit rate, etc.
Based on our KPIs, we need to identify the key metrics that we need to analyze in our competitors. For example, in order to increase traffic on the site, we need to find prospects who are currently receiving the maximum traffic. If the main source of conversions is PPC traffic then we need to determine which PPC ads are driving more clicks and conversions for our competitors.
2. Use Segmentation — Understand Your Target Market before Investing
Segmentation is set to play a key role in 2015. Dividing your target audience into smaller segments based on demographic or localization can help to drive more targeted revenue at a lesser investment. Most of the brands make the mistake of unnecessarily targeting such audiences who are least interested in taking actions that determine conversions. Segmenting benefits us both ways; it increases relevancy and decreases cost. After the target market has been identified, the next step is to find competitors who have a stronghold in the targeted area.
3. Automate and Analyze Big Chunks of Data — Make Use of Tools That Allows You to Work Smartly
Data plays a key role in competitor analysis. Digital marketers need to analyze big chunks of data on a regular basis in order to determine which channels are generating the maximum revenue for their competitors and how. There are some excellent competitor analysis tools with amazing features that form an integral part of competitor data analysis.
Semrush
Semrush allows you to get insights into your competitors' strategies in display advertising, organic and paid search, and link building. You can easily analyze which are the best performing keywords of your competitors. It also enables you to analyze competitors display ads and get the right keywords for both your SEO and PPC campaigns.
How to use Semrush to Analyze Competitors:
1. Login to the dashboard.
2. Enter your competitor's site URL.
3. Choose the country you wish to analyze.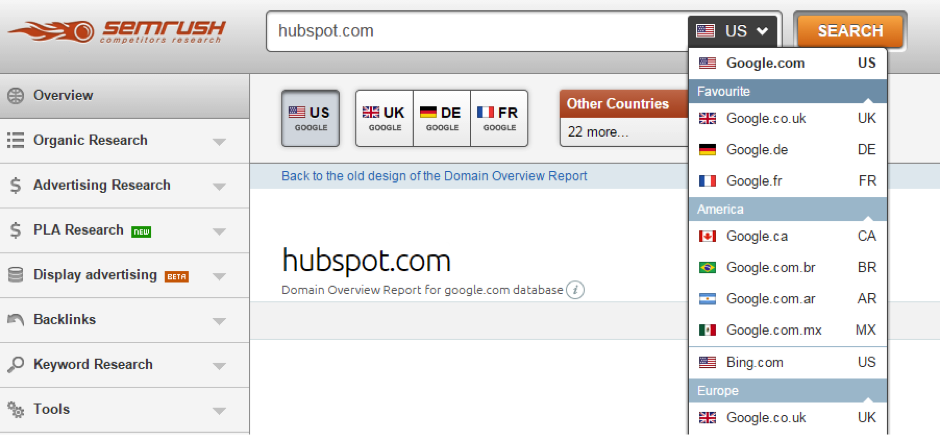 4. Click on organic, advertising, PLA, Display Ad research or backlinks as per your requirement.
5. Clicking on positions under Organic Research will display the keywords where your competitor is ranking organically.

6. Clicking on positions under Advertising Research will display the paid search positions where your competitor is ranking.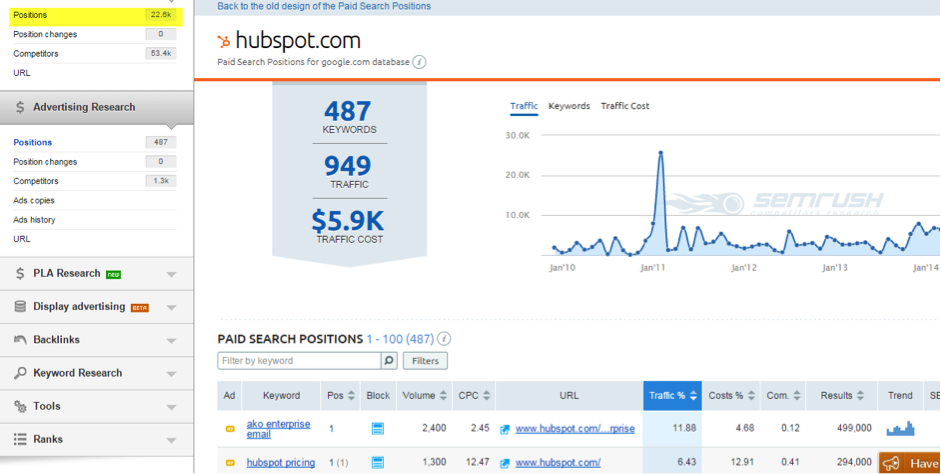 RankWatch
RankWatch is another great tool where we can easily analyze our organic and paid competitors. We can compare our top organic competitors and see the keywords where they are ranking. Similarly, for paid competitors, we can preview the ad copies and analyze every minute detail very easily.
How to use RankWatch:
1. Login and click on Competitors.
2. Select competitors that you wish to compare.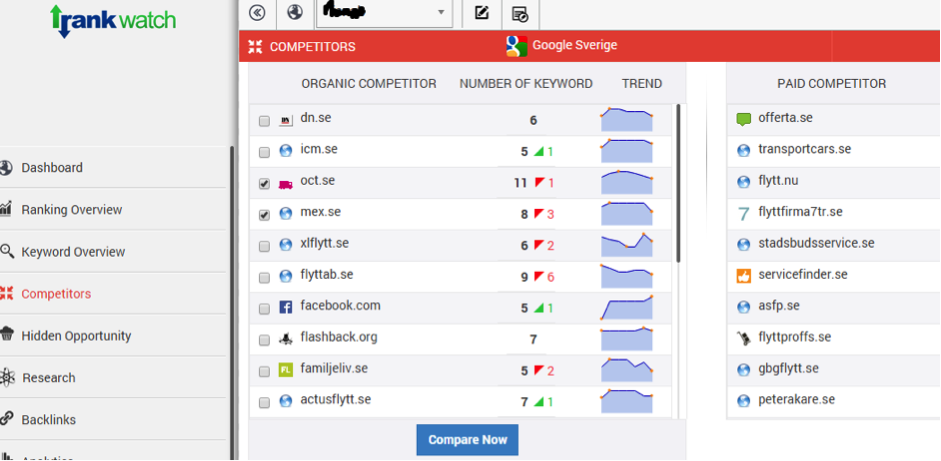 3. Click on Compare Now.
4. RankWatch will display the total number of keywords your competitors rank for along with the paid ad copies that your competitors might be running as displayed in the below screenshot.
Open Site Explorer
Open Site Explorer helps to reveal both the technical and social side of your competitors. You can check the top pages on your competitor's site that are generating the maximum links, likes, tweets and plus ones.
How to use OSE:
1. Login to the dashboard area.
2. Click on the Top pages section under Open Site Explorer. It will display a list of top pages along with the PA, inbound links, FB shares, Tweets and Plus ones.

3. Click on the linking domains section to find the top domains linking to the site.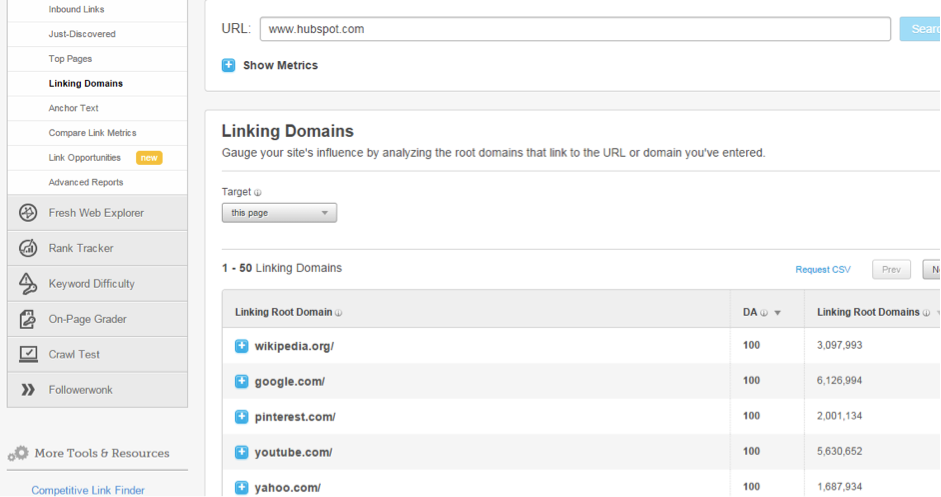 4. Click on the link opportunities section to find some backlink opportunities from your competitor's site.
5. Click on the compare link metrics section to have an overall idea as to how difficult it is to defeat your competitor.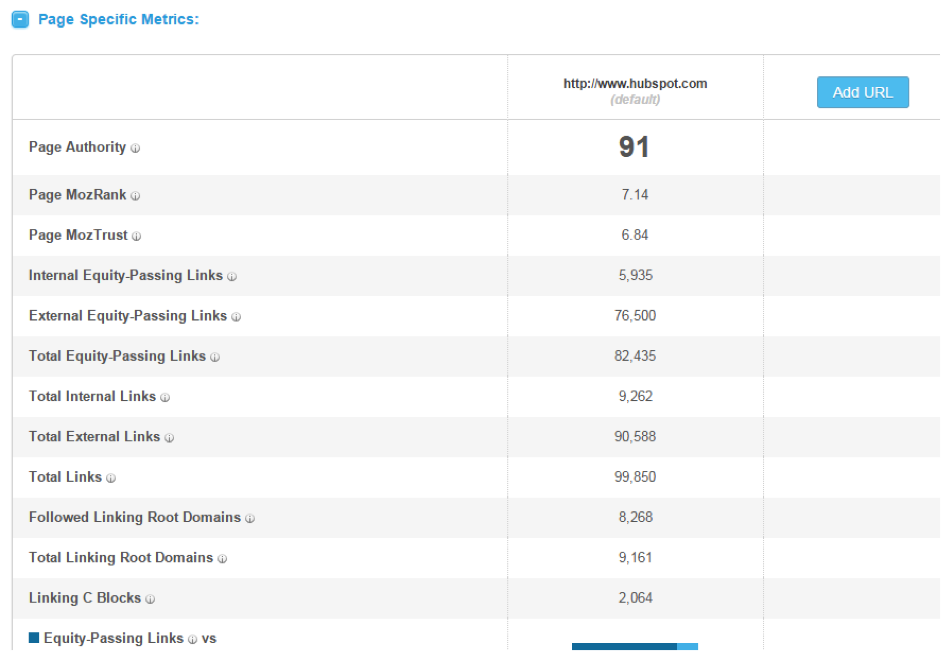 Ahrefs
Ahrefs is the big daddy of backlink analysis tools. It is perhaps the most comprehensive tool that I have ever used in terms of backlink analysis of competitors.
How to Use Ahrefs:
1. Login to the dashboard and enter the URL of your competitor site.
2. Click on Total backlinks.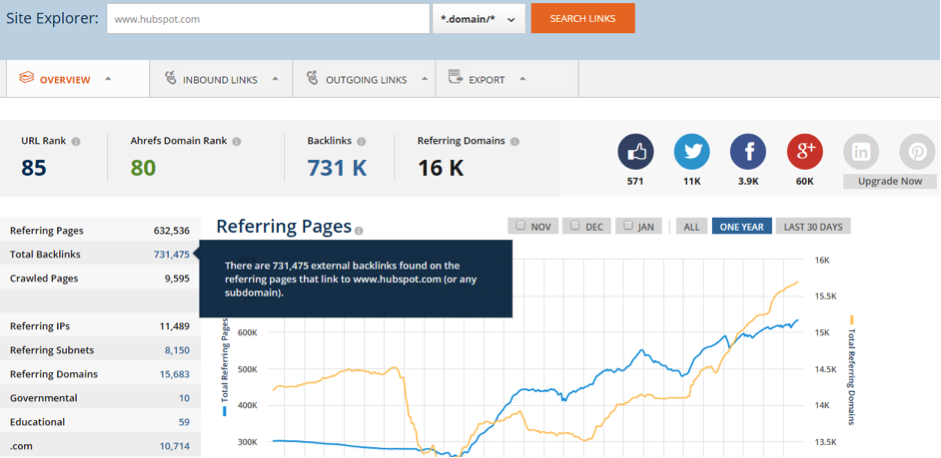 3. Now click on 01 Backlink/Domain to reveal only unique backlinks.
4. It also displays the social data metrics for every URL.
BuzzSumo
BuzzSumo is one of the best tools to analyze which content is performing the best and who are the top influencers in your niche. You can easily find content types filtered by article, infographic, guest posts, giveaways, interviews or videos.
How to Use BuzzSumo:
1. Login to the dashboard.
2. Enter the URL of your competitor.
3. Click on Top Content to reveal the best performing content of your competitors.
4. You can use the filter by date and filter by type option to refine the content as per your requirement.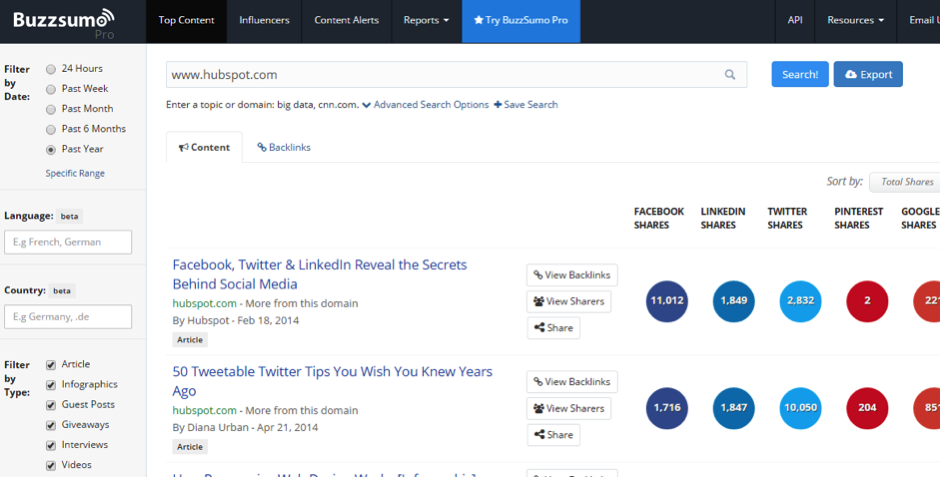 5. Similarly, you can click on the Influencers option to reveal the top influencers of a particular topic.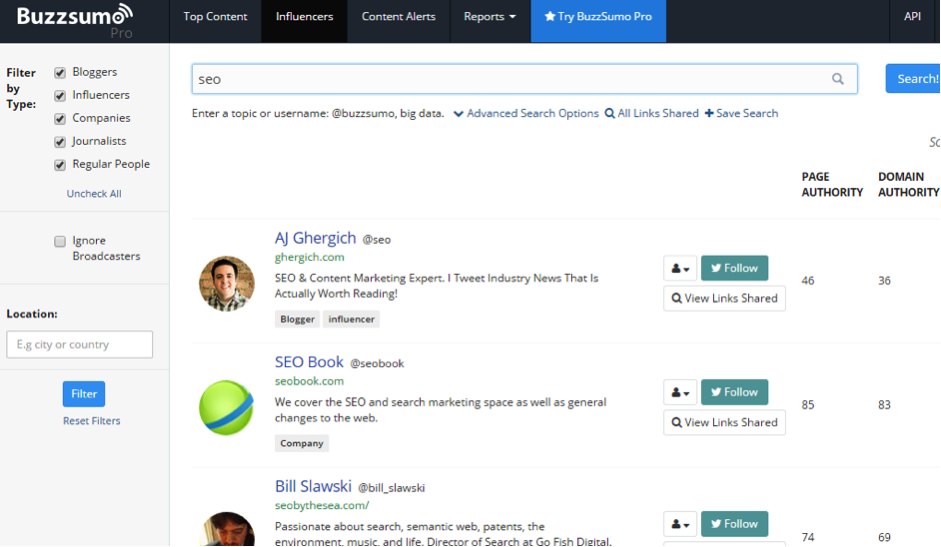 4. Test the Output — Don't Trust the HIPPO, Trust the Audience
As my friend Avinash Kaushik suggests, you should never trust the HIPPO and implement your own marketing tactics based on your own experience. You must make use of A/B or multivariate testing and see which changes are leading to more conversions and vice versa.
HIPPO stands for Highly Paid Person's Opinion — so next time, if the CEO of your company asks you to have a lady dancing on the home page of the site as a strategy to increase conversions, politely tell him you are planning to create two separate versions of the home page: one with a dancing lady and another with conversion-friendly elements that play a key role in conversions. Wait for the testing results, and select the page that was liked more by the audience.
The audience can't be wrong, but HIPPOs can be!
5. Fix the Issues and Start Again — New Competitors Might Ruin Your Old Strategy
Competitor analysis always runs in an indefinite loop. New competitors continuously emerge, and this is the reason you need to keep on applying new strategies that help your brand to distinguish itself from your competitors. Once you achieve success from your initial strategy, don't assume it's the end; it is only the beginning.
Are you planning to implement any new competitor analysis strategies in 2015? We would love to know about those. Get the conversation started by discussing your comments below.