Instagram is one of the fastest growing social media networks. The photo-sharing app launched their Stories feature in August of 2016. The result has been nothing short of impressive, to say the least.
As of June 2018, Instagram Stories has 400 million daily active users - a remarkable increase from 300 million in October 2017.
The Stories feature allows users to post photos, videos, or even text that appear for 24 hours after posting. Instagram Stories are interesting and fun. You can make them as creative and interactive as you want. It provides your followers good reasons to engage with you and come back for more.
You can use Stories to create greater brand awareness, engagement, and conversions. Most brands today use Instagram Stories to promote themselves and build their audience. If you haven't been doing it yet, or need some tips to implement it fully into your social media content strategy, read on.
Here is how you can use Instagram Stories to build your audience.
1. Leverage Story Highlights
Did you know that you can make your Stories available to your viewers even after the 24 hour period? Just use the "Add to Highlights" feature and voila. Your Stories will be accessible on your account in the Highlights section.
Instagram Highlights allow brands to curate multiple Stories so that their audiences can watch them at their convenience; this will enable you to make your content evergreen.
Think of your Story Highlights as a movie trailer. Get creative and showcase your products in exciting ways to attract your audience.
You could feature interviews of experts in them or behind-the-scenes footage from any events you were a part of. You can even showcase photos of your customers using your products. Or consider sharing unique and interesting use cases of your products.
Kitchn is a daily food magazine available online, with a monthly readership of more than 17 million. In their Story Highlights, you will find tips on organizing your kitchen, meal plans, and recipes.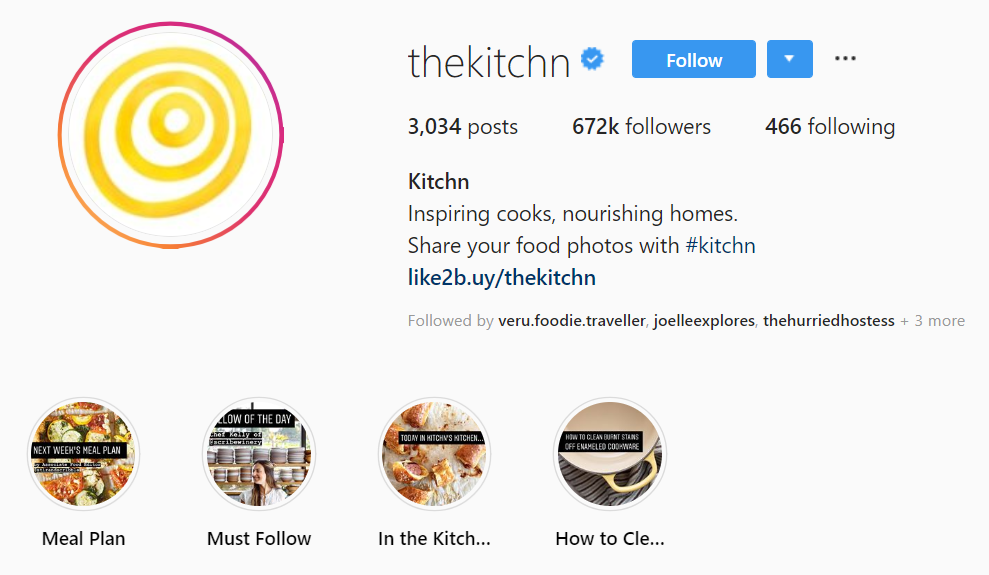 Image via Instagram
They have used an interesting name for one of their Highlights - "Must Follow." This Story category showcases an interview with a well-known chef. Such intriguing names compel audiences to check out the Highlights and will help you engage them better.
2. Use Polls, Quizzes, or Share Trivia
The poll feature in Instagram Stories can help you engage your audience better. It also helps you to get to know them better as well as their likes and preferences.
This option can help you craft content that resonates with your audience. When you ask about their opinions, you get great data, and they feel more valued and connected to your brand.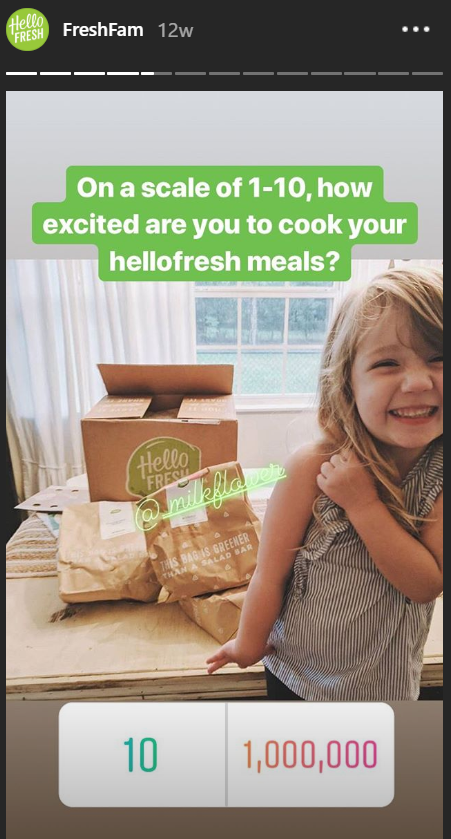 Image via Instagram
This method is also a great way to get customer feedback. It can help you understand how your online followers and customers perceive you, and this feedback can help you improve your products and identify the most effective message to win customers.
Sharing fun facts or creating quizzes in Stories is another great way to engage your viewers.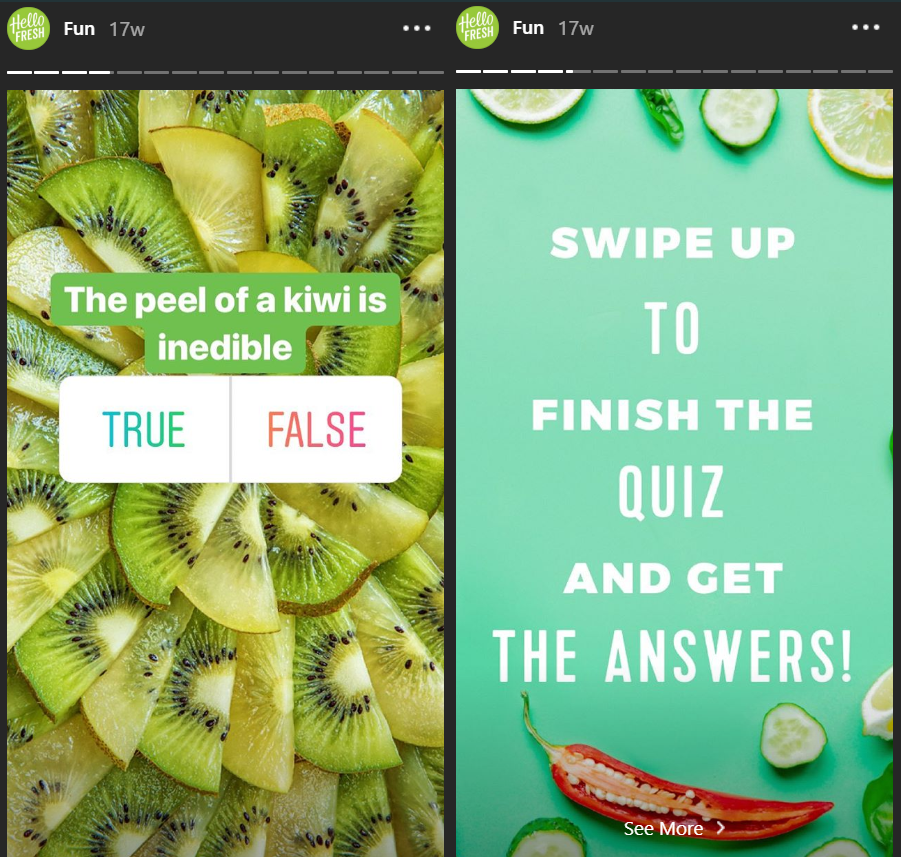 Image Via Instagram
3. Leverage User-Generated Content
A great way to use Stories to engage and build your audience is to leverage user-generated content (UGC). Encourage your followers to feature your products in their Stories and to tag your brand in them.
You can offer some sort of incentive so that people are motivated to share their experiences using your products. You could offer them freebies or even a chance to be featured on your Instagram page.
User-generated content can save you a lot of time and effort. It enables you to promote your products without being pushy. It also helps to build credibility and win the trust of your target audience.
UGC can also help you connect better with your customers, and is a great way to spread the word about your brand.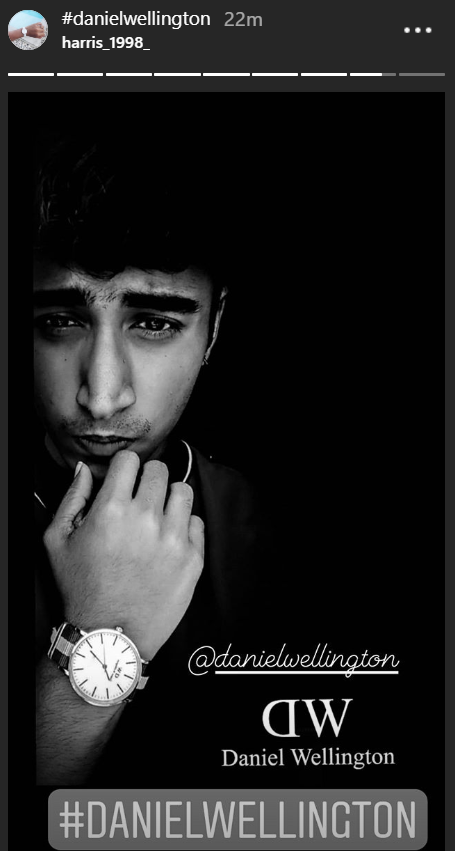 Image via Instagram
4. Leverage Influencers
Influencer marketing is a great way to promote your brand and products, and is done across most social media platforms. You can leverage Instagram Stories much more than the likes of Snapchat in your influencer campaigns. It can help you gain new audiences and increase conversions by allowing consumers to discover your products easily.
You can leverage Stories for influencer marketing in two ways:
You can share product videos or images with your influencers and ask them to use them in their Stories.

Or you can ask influencers to create their own Story content that features your brand.
You should consider working with micro-influencers if you are on a limited budget. They can help you generate a better ROI from your influencer campaigns; this is because working with micro-influencers is more cost-effective and their engagement rates are usually higher than more prominent influencers.
But, that also means you will need to work with more of them to reach more people. Consider working with an influencer marketing agency to help you scale your campaigns.
Make sure that your influencers tag your brand in their Stories. You can also ask them to insert a link to your website or use your branded hashtag in their Stories.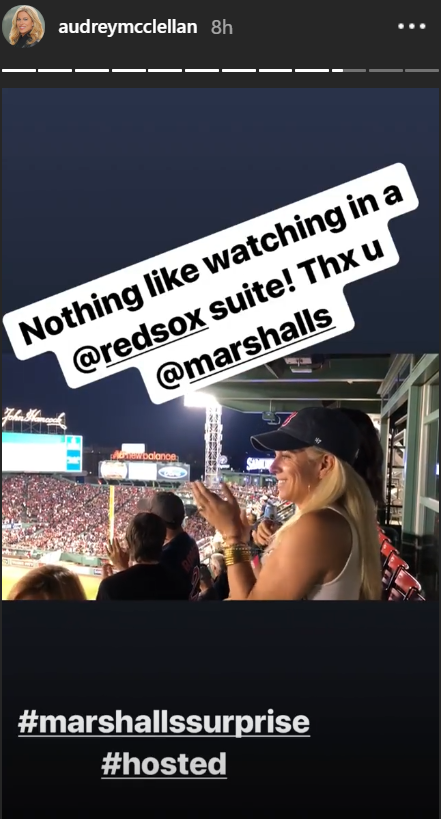 Image via Instagram
In the above image, lifestyle influencer Audrey McClellan showcases an experience sponsored by Marshall's using Instagram Stories.
For the success of your campaigns, you need to find relevant influencers in your niche. Make sure that they are an expert in their field, have a decent number of followers, and a good engagement rate. Check out their posted content to make sure that their style and messaging aligns with your brand.
5. Share Personal Stories
People have an inherent curiosity about the way things work. To tap into that curiosity, you can share stories about your brand or your products, customer experiences, the process of creating a product, or even your employees.
Personalize the experience of your viewers with behind-the-scenes Stories which help you humanize your brand and connect with your audiences at a deeper level.
M.Gemi, an Italian shoemaker, uses Stories to showcase their culture and how they have fun at work.
Image via Instagram
The brand shares various images through Instagram Stories that show their behind-the-scenes activities. Such Stories can make audiences feel like they are a part of the celebrations and fun. They feel special and more connected with the brand. It is a powerful way to bond and build a broader audience base.
6. Use Videos in Stories
The use of video is increasing at a staggering pace. By 2021, 80% of all web traffic will likely be video traffic. Instagram provides a way to share recorded videos as well as live videos in Stories. So don't miss out on either formats.
Instagram is a crowded place. Live videos are a great way to stand out from the crowd and get more visibility. Even if there is high competition in your industry, you will definitely get noticed.
Apart from live videos, you can share pre-recorded videos that showcase your products beautifully. Or your videos could be about how your products are manufactured or ones that show them in actual use.
Videos can be a great way to help your audiences learn about new products, especially when promoting your product launches. Videos in Stories can be very effective at boosting brand awareness when you launch new products.
Put a good amount of thought into creating your videos. Don't focus entirely on promoting your products. Keep an engaging conversation going and show your viewers how they can benefit from your products. Create videos that are compelling and unique.
Your videos could be about:
Live and exclusive interviews of industry experts or influencers.

Events you host or participate in.

Upcoming product launches.

A newsletter.
Louis Vuitton uses videos extensively in their Stories to showcase their products. They also showcase their association with various sporting events and other events worldwide.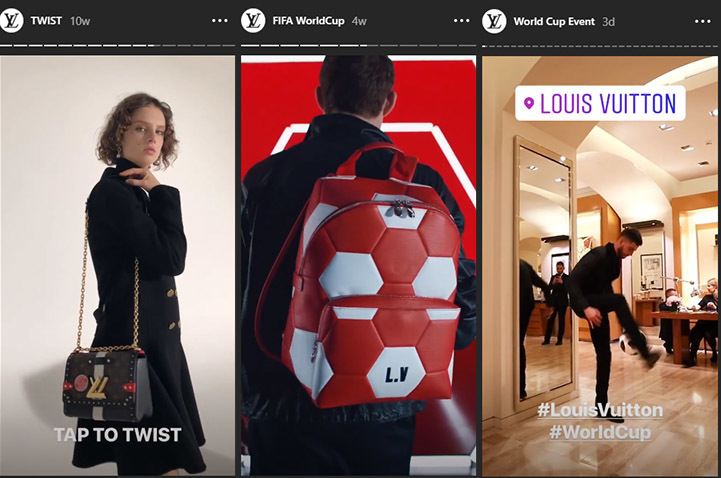 Image via Instagram
7. Add Hashtags to Your Stories
Hashtags are a very effective way to help your content get discovered by a wider audience. Creating a good Instagram Story takes time and effort. Hashtags can ensure that they get the views they deserve.
Users can now add customized hashtags to Stories through stickers or text. Hashtags can expand the reach of your post. Also, they provide a way to connect with the larger Instagram community.
You can also tag a physical location in your Story. It will then show up based on the location of your viewers. Adding location stickers in your Stories will help you to show up in more searches. People will be able to find you easily.
Also, tag yourself in your Stories; this will help send users to your profile. Don't forget to tag influencers and other people you mention in your Stories too.
8. Promote Your Stories
Instagram allows you to run Stories ads so they will show up in between Stories from people they follow. It can be a single image or a video of, maximum, 15 seconds.
The ads are inserted considering the theme and format of the Story. A compelling ad enables a brand to hold a user's complete attention for a few seconds. So promote your Instagram Stories to get discovered by new audiences and boost your brand awareness.
Conclusion
Instagram Stories are here to stay. If you aren't leveraging them yet, you are definitely missing out on a lot. Stories can help brands reach more people and increase engagement on Instagram. They can also help you convert potential customers into actual ones.
Have you made Instagram Stories a part of your marketing strategy yet? Let us know your thoughts or experiences in the comments section below.