How to update credit card information
You can change your credit card information if you have an active recurring subscription. To make these changes go to the Subscription info in My profile settings, the Billing info tab.
Click on the blue "Edit" button next to "Current Card" and insert new credit card information (1).
Click on the blue change button next to "Billing information" to update the data (2). Changes to your billing information will take effect starting with next scheduled payment and will be reflected on your next invoice.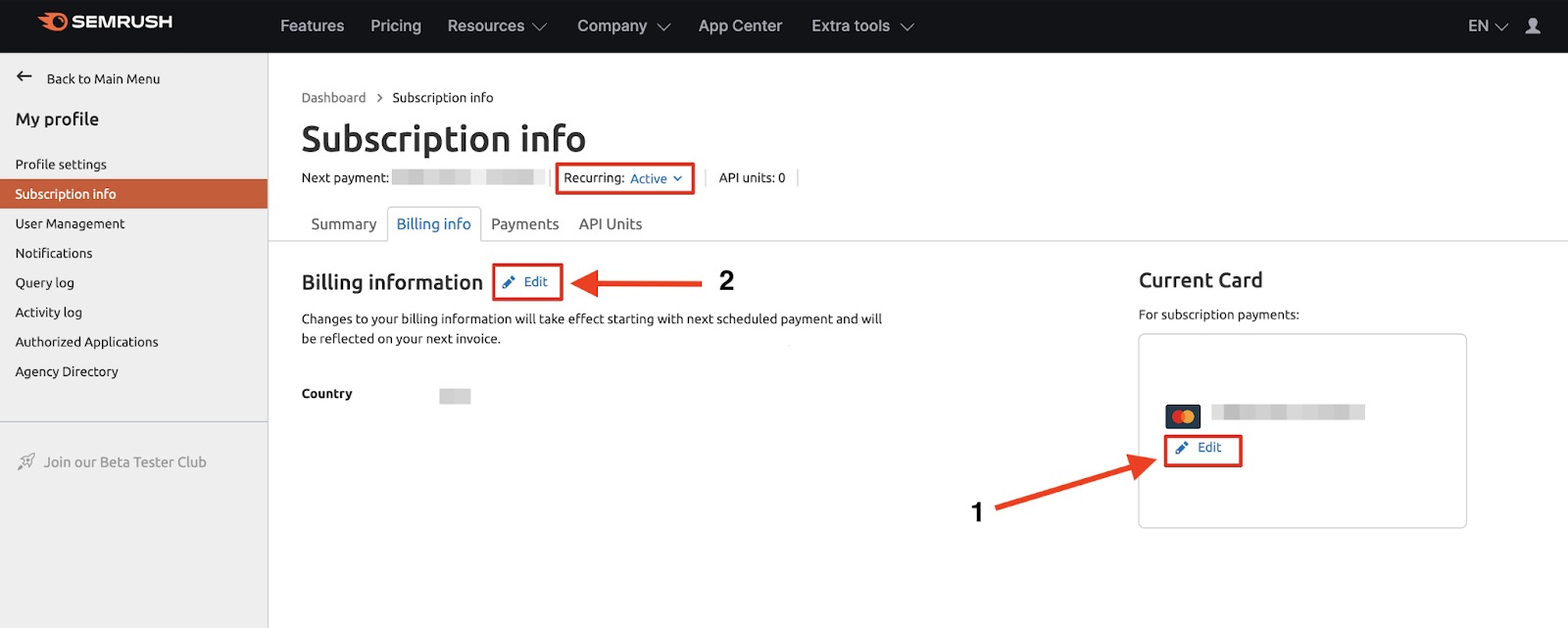 Where to find payment history and invoices
The Payments tab will allow you to easily see all of your previous payments and invoices. Finding a copy of your invoice is easy, you simply click on the invoice button to the far right of your payment.

On the same page, you can attach an additional email where you want the invoices to be sent to automatically once your payment is processed
What can I do if the transaction failed?
You can contact your bank or card issuer to find out the specific reason as to why the transaction was declined. Please ask if there are any recent technical issues in the bank system, or if any restrictions have been placed on your card.
There will be several attempts from our side to make the transaction, so if the question is resolved with your bank, the transaction will be processed automatically in a week.
Entering new or old credit card data in the Billing info tab will initiate a payment process without any delay.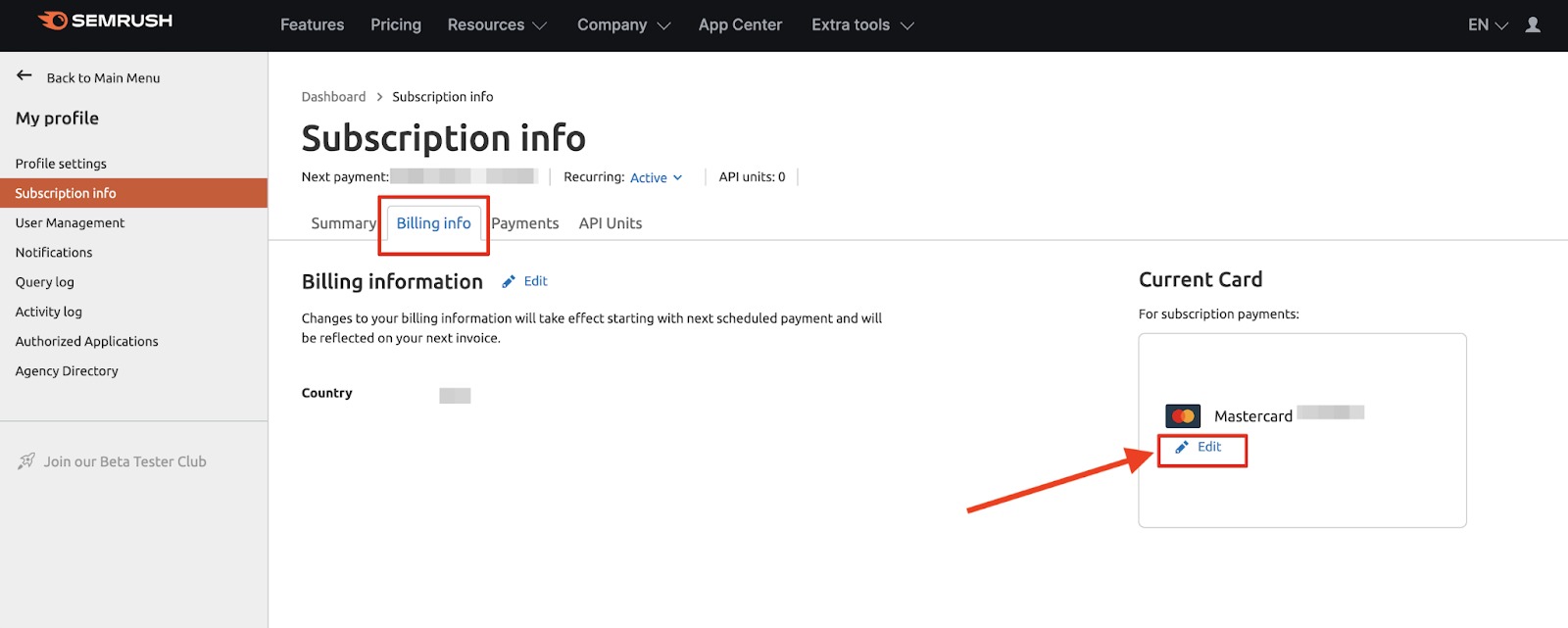 If you need personal assistance with the failed transaction, you can always reach out to us at mail@semrush.com and a team member will be happy to help you.
How to delete credit card data
Your bank card details will be deleted automatically from our system in two years after the last successful payment on the platform. The two-year time frame is compliant with PCI DSS Standard.
How to cancel a subscription