The Organic Traffic Insights tool allows you to integrate both your Google Analytics and Google Search Console data into one dashboard.

Connecting Google Analytics to Organic Traffic Insights will help you identify your "(not provided) keywords" and post-click data – Engaged Sessions, Avg. engagement time, Engagement Rate, and Conversions.
Connecting Google Search Console to the report will let you analyze pre-click data (Impressions, Position).
In Google Analytics alone, you would see "(not provided)" in the column about the keywords that are driving organic traffic to your pages.
But, when you connect Google Search Console to this tool, Semrush can cross reference the pages and keywords from GSC and tell you which search queries that your top pages rank for.
How to connect Google Analytics and GSC to Organic Traffic Insights
The first step in setting up Organic Traffic Insights is connecting your Google Analytics account to Semrush. Click on Connect Google account.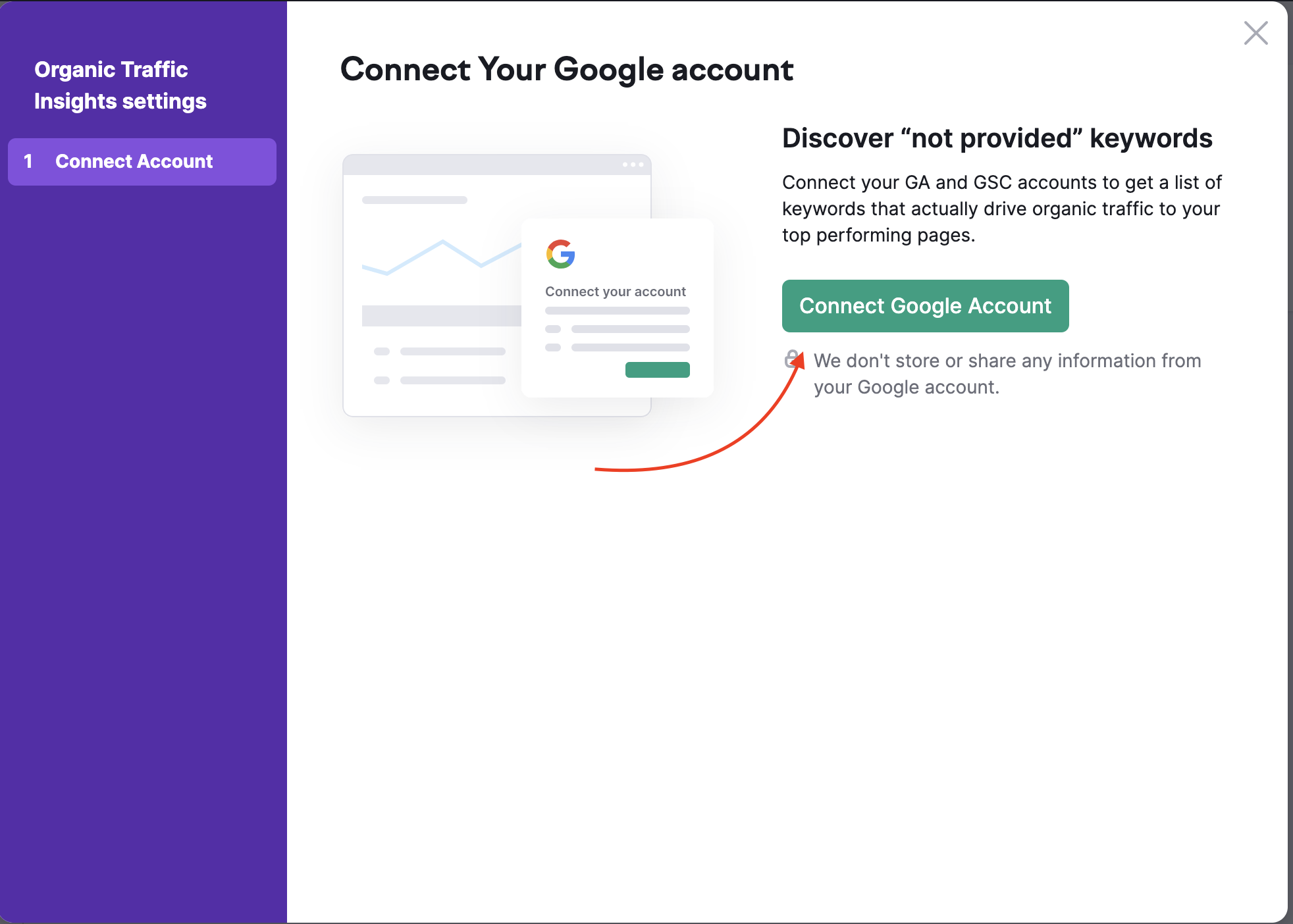 You will be asked to log in to your Google account that has access to the Google Analytics and Search Console accounts you want to pair with Organic Traffic Insights.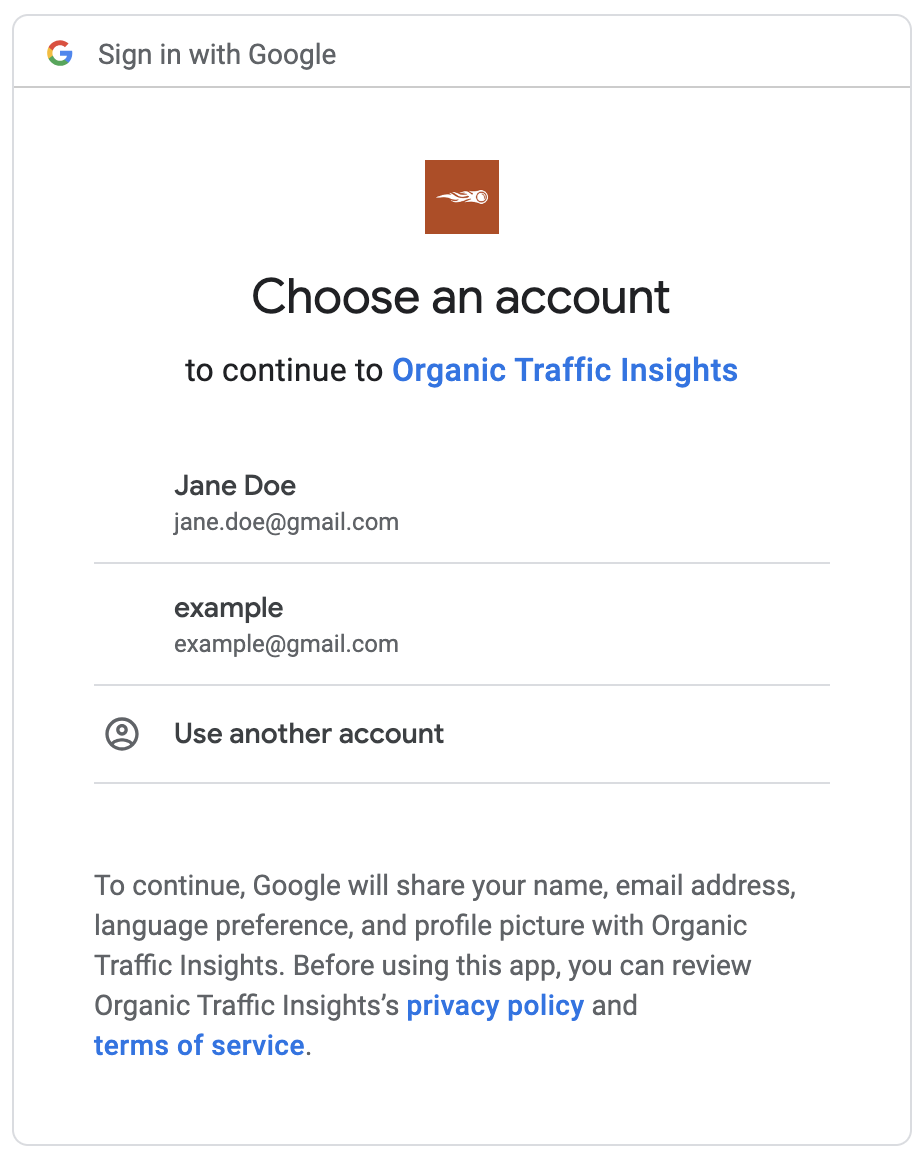 You will arrive at a window asking for you to allow access to your Google Account's Analytics and Search Console data. Select "Allow."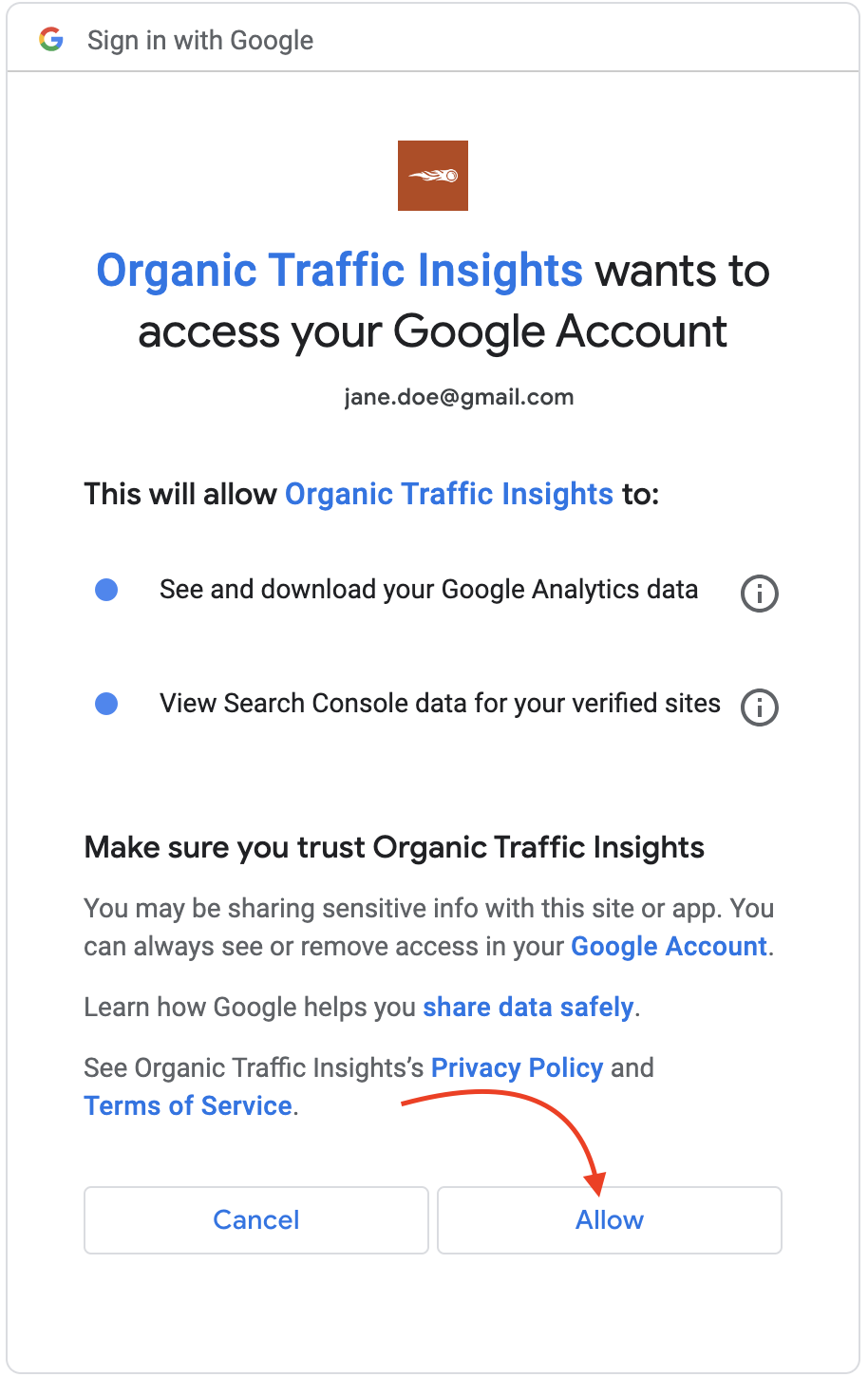 Once access is granted, you can choose which properties you want to link to your Project in Semrush.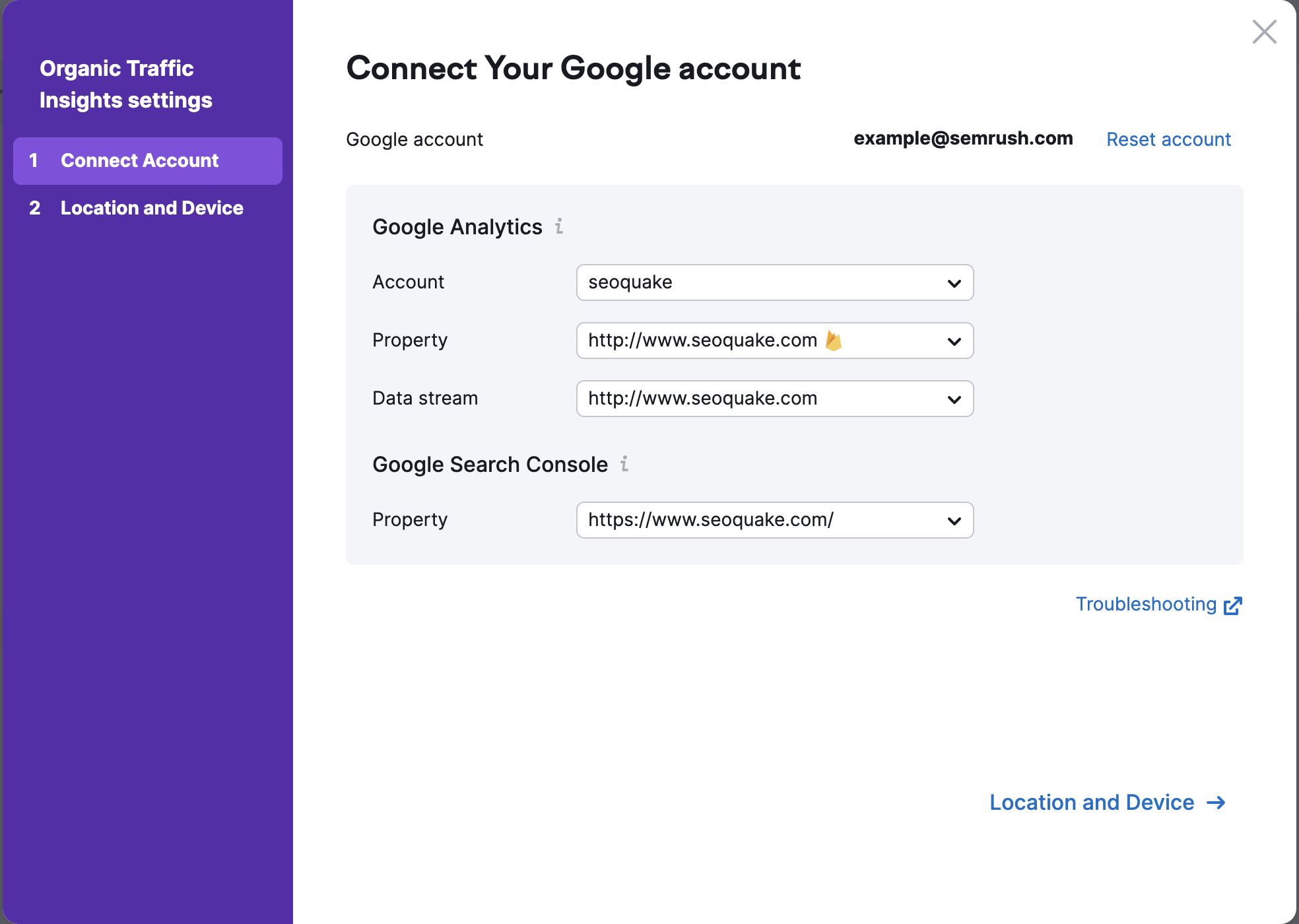 After connecting both Google Analytics and Google Search Console to Semrush, your Organic Traffic Insights campaign will be able to house all of your valuable analytics and data for your website.
Then, you'll be able to choose the regional database to analyze and if you want to look at desktop, mobile, tablet, or all data.
After configuring all of those steps, you will be ready to analyze your top pages with Google Analytics, Search Console, and Semrush all in one dashboard.

If you're facing issues with connecting Google Analytics to Organic Traffic Insights, please check out this troubleshooting guide.