What are perfect product listing ads? Ones with compelling content that are ranked highest in paid search results!
How do you create perfect product listing ads? Everything begins with the product feed! Depending on your products' attributes, Google decides if your ads will be shown and wherein SERPs it will appear. That's why it is so important to have a very detailed and always up-to-date product feed optimized for the right keywords.
The Semrush PLA Copies report will show your competitors' best-performing ads and keywords that triggered them to show up in search results. Therefore, you can find valuable keywords and incorporate them into your product feed attributes, including titles and descriptions.
Go to the PLA Copies report, enter a competitor's domain, and click Search.
In the main part of the report, you'll see the ads of competitors that Google likes the most. By default, it is sorted according to the number of keywords that triggered an ad to appear in paid search results.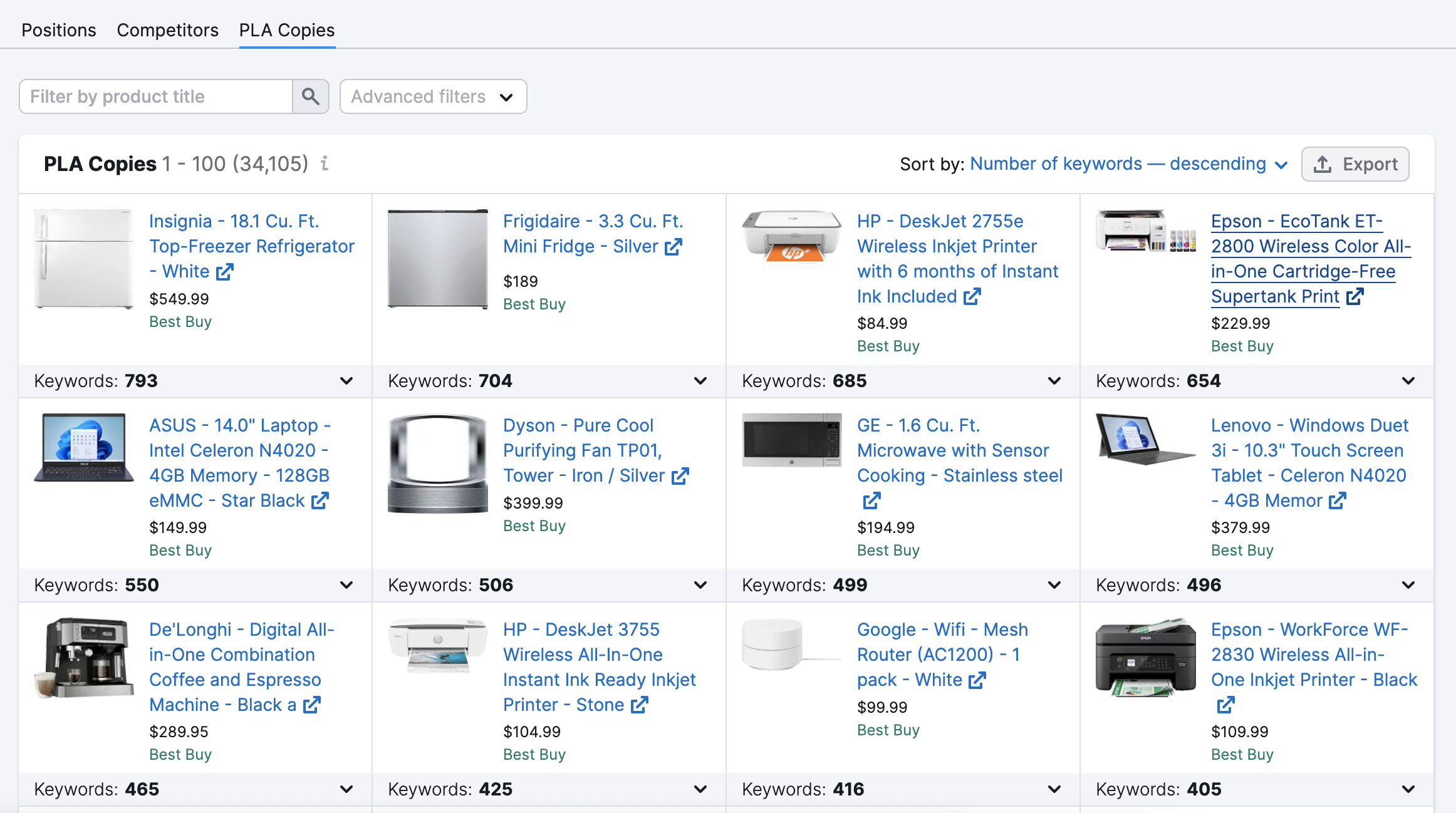 The more keywords an ad has, the more it showed up in SERPs, and the better the chance of potential clients seeing it in search results and clicking it.
Click on the bottom line of an ad in the report, and you will see a list of search queries for which each product listing ad appeared.
Analyze these keywords and pay attention to where in the ad's title they are placed. If you see a keyword that is not included in the title, it still might exist in another attribute within a competitor's product feed, so you can use it for yours.
By using the Product Title filter, and can focus on specific brands or models. The Product Price filter allows you to view your competitors' highest- and lowest-priced products. You can also sort results according to the number of keywords and price.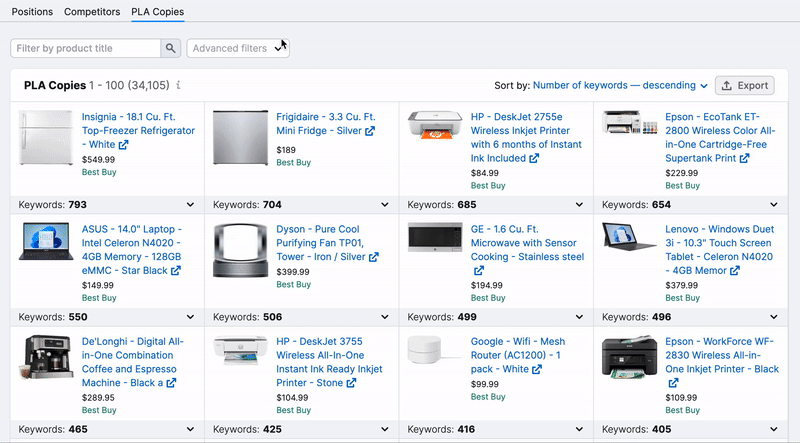 You can export results into XLS, CSV, or CSV Semicolon format, or order a custom PDF report.
Analyzing your e-commerce competition's best-selling ads will give you fresh keywords ideas for optimizing your product feed. Enrich your products' titles and descriptions, offer better deals, and make your product listing ads more attractive to your potential buyers!