Are you having trouble getting your SEO Writing Assistant to work properly? Follow these troubleshooting steps to fix the most likely problems you could run into.
Problem: Unable to read the document
To resolve the issue, try the following:
Make sure that you have Edit permissions on the document
Log out of your Google account and log in again
Re-open the add-on
If the problem still persists, please try re-installing the add-on:
In Google Docs, go to the Add-ons menu, select "Manage add-ons".



Click the "Manage" button next to Semrush SEO Writing Assistant and select Uninstall:



Re-install the add-on from Google Workspace Marketplace.
If the problem still persists, please contact us.
Problem: drive.google.com refused to connect
If you are logged into more than one different Google Account, you may get the error "drive.google.com refused to connect" that looks like this: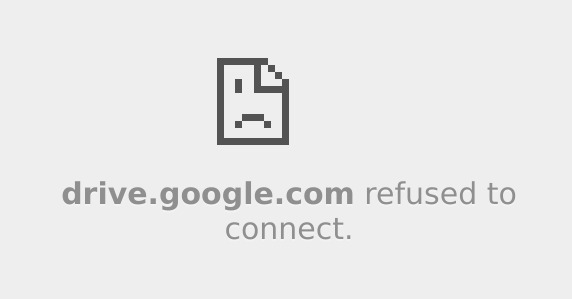 This is due to a bug that we have reported to Google. Please vote for it by highlighting the star beside the name of the bug.



To resolve the issue, try the following:
Log out of all of your Google Accounts
Log ONLY into the account that you are using to work with Google Docs and SWA
Try again
Problem: Unable to proceed with Semrush authentication
This problem is often due to pop-ups being blocked on your browser. To resolve the issue, try allowing pop-ups for this page.

To allow pop-ups in Chrome:
In the address bar, click Pop-up blocked.
Click the link for the pop-up for Semrush log-in form.
To fix the issue completely, select Always allow pop-ups from semrush.com and then Done.
After you've followed instructions, you can try logging in again. If the problem still persists, please contact us.
Consult with official instructions from each browser on blocking pop-ups:
Problem: Third-party extensions
Some third-party extensions are known to cause problems with simultaneous usage with the add-on.

Suggested resolution:
Try opening a new window in Incognito mode and using SWA
If the problem disappears in Incognito mode, try turning off your extensions one-by-one to identify which of them causes the problem
Extensions that are known to cause problems:
Grammarly Premium Beta for Google Docs - shuts SWA down completely
Privacy Badger - prevents opening of authentication pop-up
Problem: "Unavailable for Install"
If you are on a shared Google Workspace account where an admin sets the Chrome policies, you may see an "unavailable for install" message when trying to download the plugin.
The admin of a Google Workspace account is able to control which apps and extensions users can install on managed Chrome Browsers or devices.
In order to fix this issue, you will need to contact the admin of the Google Workspace account and ask them to either:
Problem: "Problem: No Add-ons menu available"
Add-ons are only available for your Google Docs if you have 'edit' access.
Suggested resolution:
Check if you can edit the document. Contact the document owner to change your permissions if needed.
Make sure that the document you are looking at is not an MS Word .doc/.docx document opened in Google Docs. Convert your document into Google Docs format if needed.


Problem: "Import text from web" doesn't import all my content from a page
SEO Writing Assistant relies on its own algorithm to remove irrelevant page elements (such as menus, buttons, or footers) from actual content prior to importing the latter into SWA. As a result, the article is ready for work right away, which saves time for our users.
In rare cases, the algorithm perceives certain text parts as non-content page elements and removes them automatically that is why you may see incomplete text after using the "Import text from web" feature.
At the moment, there is no option to calibrate the algorithm, so the only solution is to add the missing parts manually.