The Pinterest report in Social Media Tracker allows you to track the progress of published pins over your set time frame. Just like the other Social Media Tracker reports, the first thing you can do is analyze pins from you or your competitors.
Select a single company in the Company selector to look at one competitor's pins, or choose "All profiles" to compare all of the companies in your project.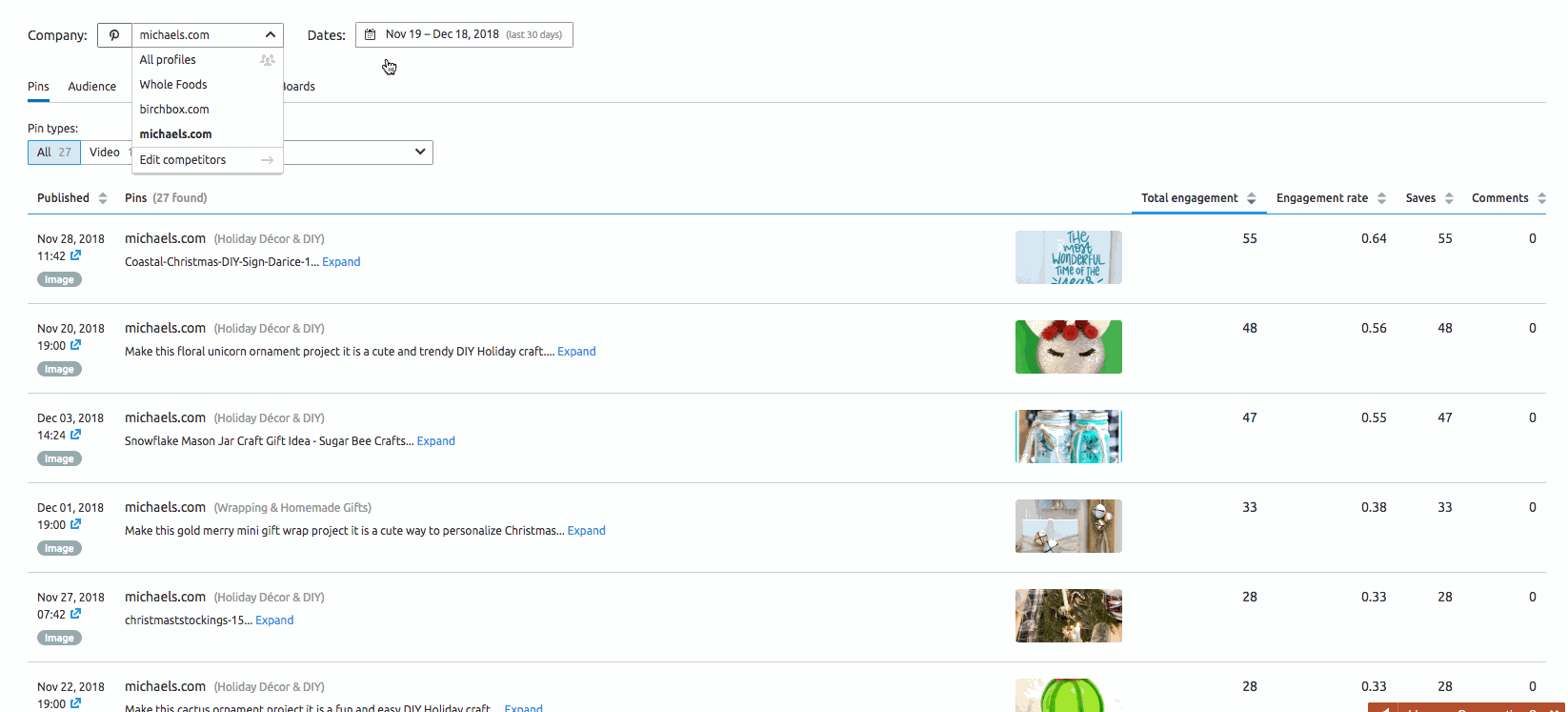 Pins are listed in the table by their total engagement with the pins with the most at the top of the list. The table can be sorted by any of the column headers (total engagement, engagement rate, saves, or comments) to look for pins that performed well in different ways.
You can filter pins by either video or images, just switch between the two with the tabs in the top left of the dashboard. Filter even in more in-depth with the board drop-down menu. This will show you all of the boards in your Project.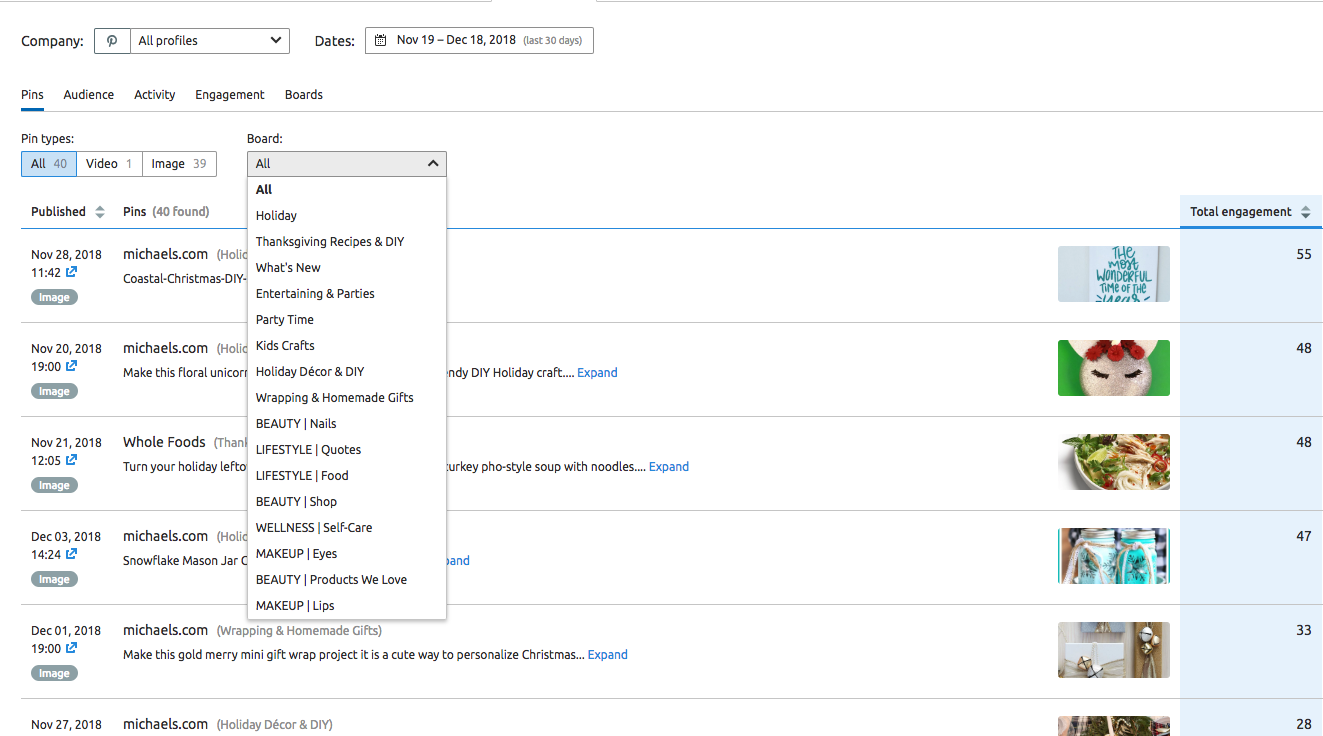 If you want a more in-depth look at certain types of data, you can switch between Audience, Activity, Engagement, and Boards. Each of these individual reports will break down how each Pin is performing within the date range. To change the date simply click on the date window and choose your range.