In most cases, configuring Social Poster goes seamlessly. However, some particulars can cause issues and should be kept in mind.
Refreshing an expired connection
Please note that all of your social media connections to Social Poster require refreshing every 60 days before the connections will naturally expire. To refresh the connections, you need to log in to the Poster tool and refresh your connection there.
The dialogue will take you to the social network to log in, and this will reconnect the profile to Semrush.
If you want to receive notifications when your connections are about to expire, go to the Notifications section in the settings menu of the Social Poster.


The Facebook/Instagram account is inactive, checkpointed, or restricted
Facebook recommends signing into the Facebook/Instagram app and completing any actions the app requires to re-enable the account.
Why is the account restricted?
Meta Business Suite requires each asset to be shared with the 'Partner' that will be involved with a Facebook or Instagram account. This is particularly relevant to agencies working with clients.
If you are unable to allow all the permissions within Facebook, you will need to be added as a Partner. You also may find this issue if you're trying to post through Social Poster, but there is an error asking to "Refresh" Facebook/Instagram without a "review account connection" message.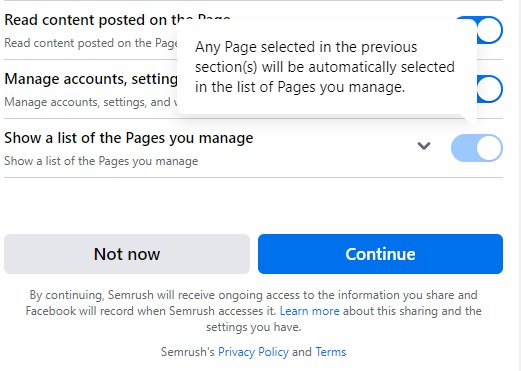 In order to fix this, the client should:

Login to Meta Business Suite. In the upper left, click the drop-down to find your company. Click the gear icon to take you to Settings.

Under "Users", click "Partners". Next, click "Add" then "Give a partner access to your assets".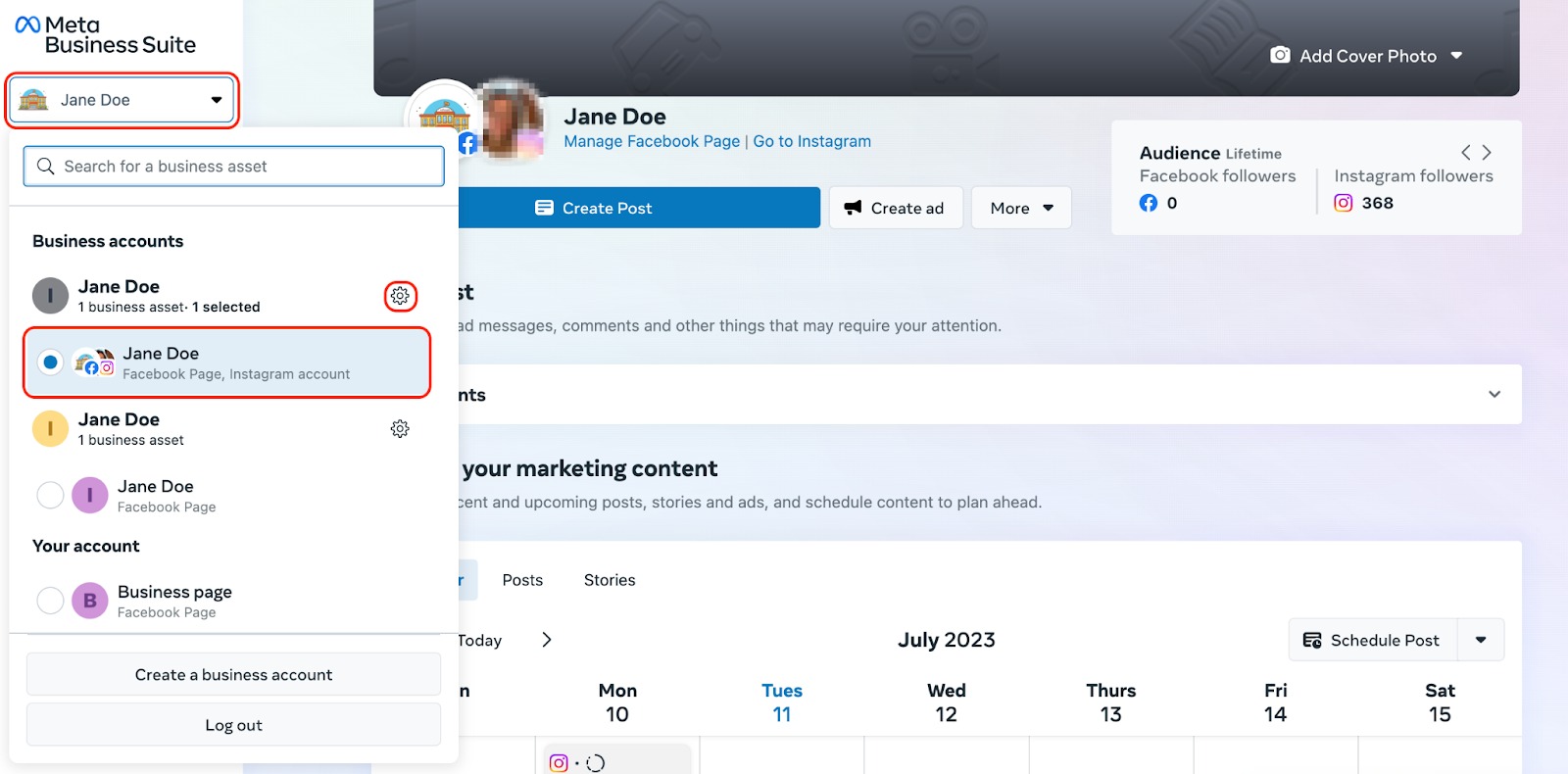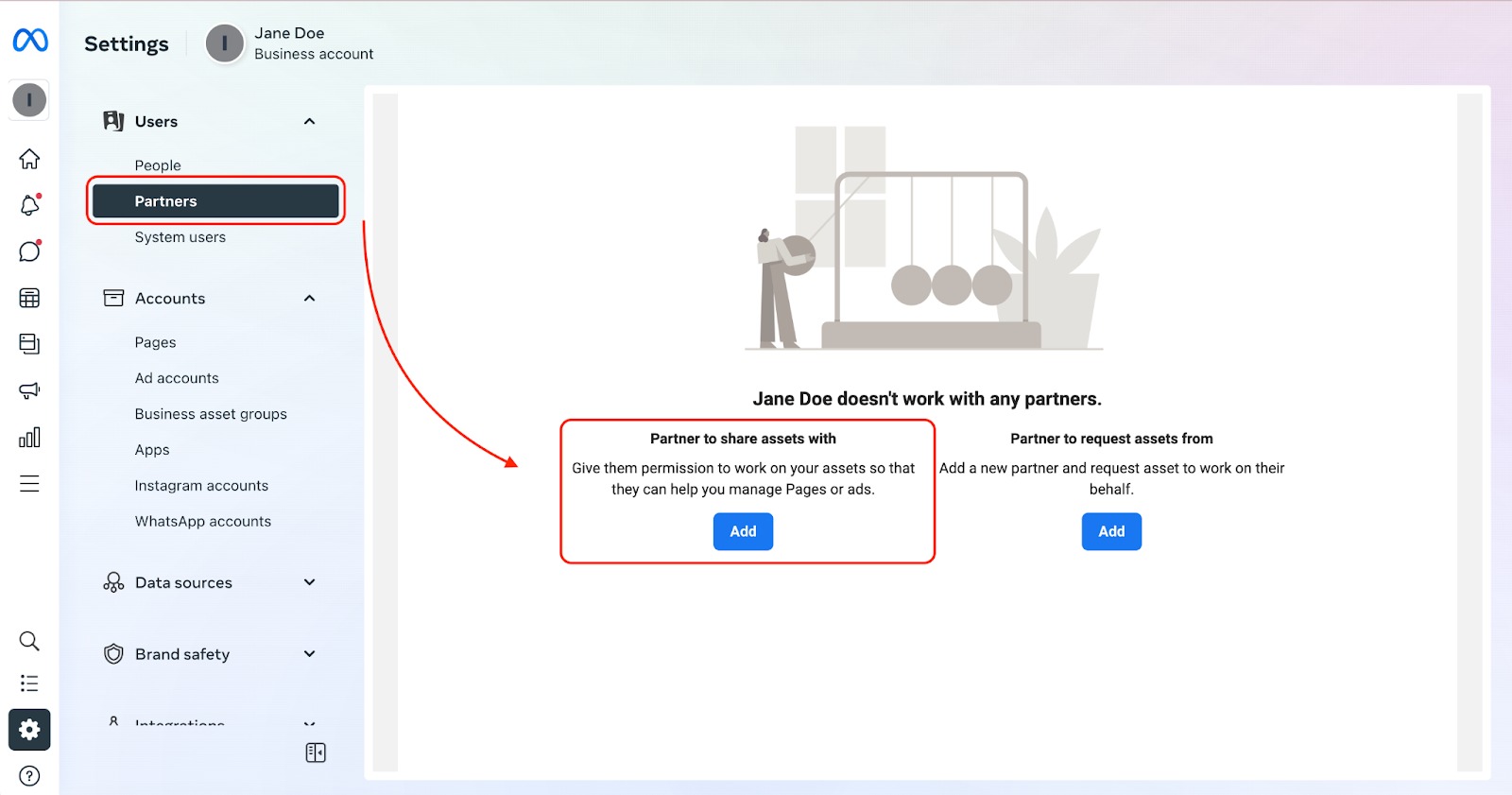 When adding a new partner, type the Partner business ID in the setup window. You may then need to assign any relevant assets to include Facebook and/or Instagram. Here, you will have the option to set appropriate permissions. All permissions are encouraged for most agencies.

Next, the agency should:

Having provided your partner ID to the client and refreshing your page to verify the assets have been received, assign team members to these assets.

Within Meta Business Suite click "Settings" and under "Business Assets", you will see a list of all Assets that have been granted permission from others/clients. Click an Asset, then click on "Page access" in the window that appears. Next, click "Add people" to add your team members with relevant permissions.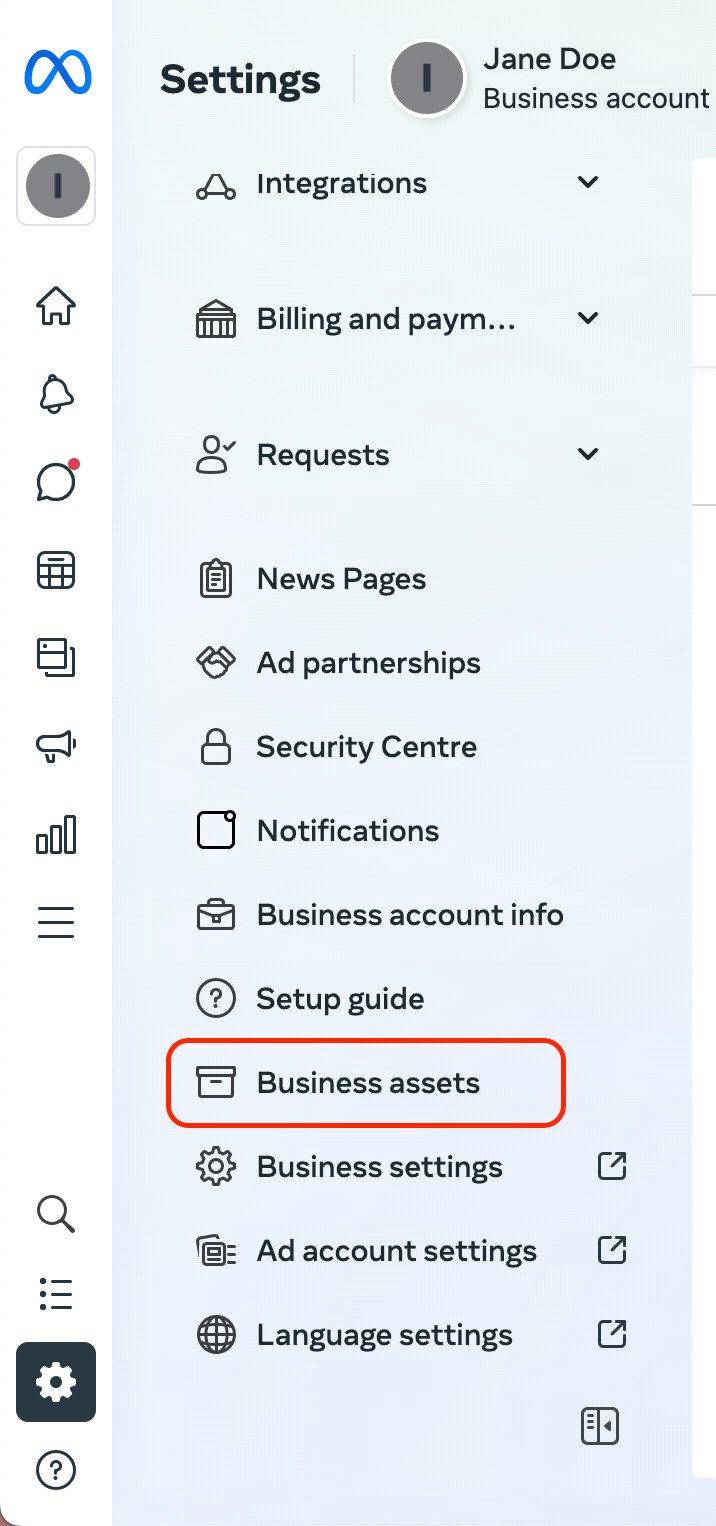 Return to Semrush and refresh the integrations that were previously not working. You should now be able to publish content from Semrush.
Facebook
If you are having trouble connecting your Facebook page to Social Poster, there are usually several reasons why this is happening. Here is what can be done to prevent or fix the connection errors:
Instagram
The situation with Instagram is almost the same as with Facebook, except for one step.
Luckily, neither our team nor our users have ever encountered issues connecting Twitter, YouTube, or Pinterest to Social Poster.

However, if you encounter any issues with these networks, please find the instructions on revoking access below.
LinkedIn
To solve the connection problem with your LinkedIn profile, we suggest revoking access to the Semrush app and then providing it again.
Open your profile Settings and select Data Privacy. There, select Other Applications and Permitted Services. As an option, you can use this link to quickly reach the final folder.
In Permitted Services, find the SemrushSMMTool app and remove it. After that, try connecting your LinkedIn profile to Semrush again.
Twitter
Access to the Semrush App can be revoked in the Twitter settings.
You can use this link or open "Settings", then "Security and account access", select "Apps and sessions", and find the Semrush app in "Connected Apps".
After revoking access to this app, log out from your Twitter account. Then, you need to log back in and connect your Twitter profile again to Social Poster.
Pinterest
To revoke Semrush access to your Pinterest account, either follow this link or open the settings and select "Apps" to find the Semrush app and disconnect it.