How much does Semrush cost?
Semrush currently has three standard monthly subscriptions starting at the following prices:
Pro — $129.95
Guru — $249.95
Business — $499.95
Enterprise Solution — please reach out to our sales team for details
If you need further data we are happy to customize a solution that fits your specific needs.

All three main plans are recurring subscriptions, meaning they will renew and bill on the same calendar day of each month.
Annual Plans
We also offer you annual agreements to help fit your business and budget needs. Please reach out to the sales team to learn more via this form.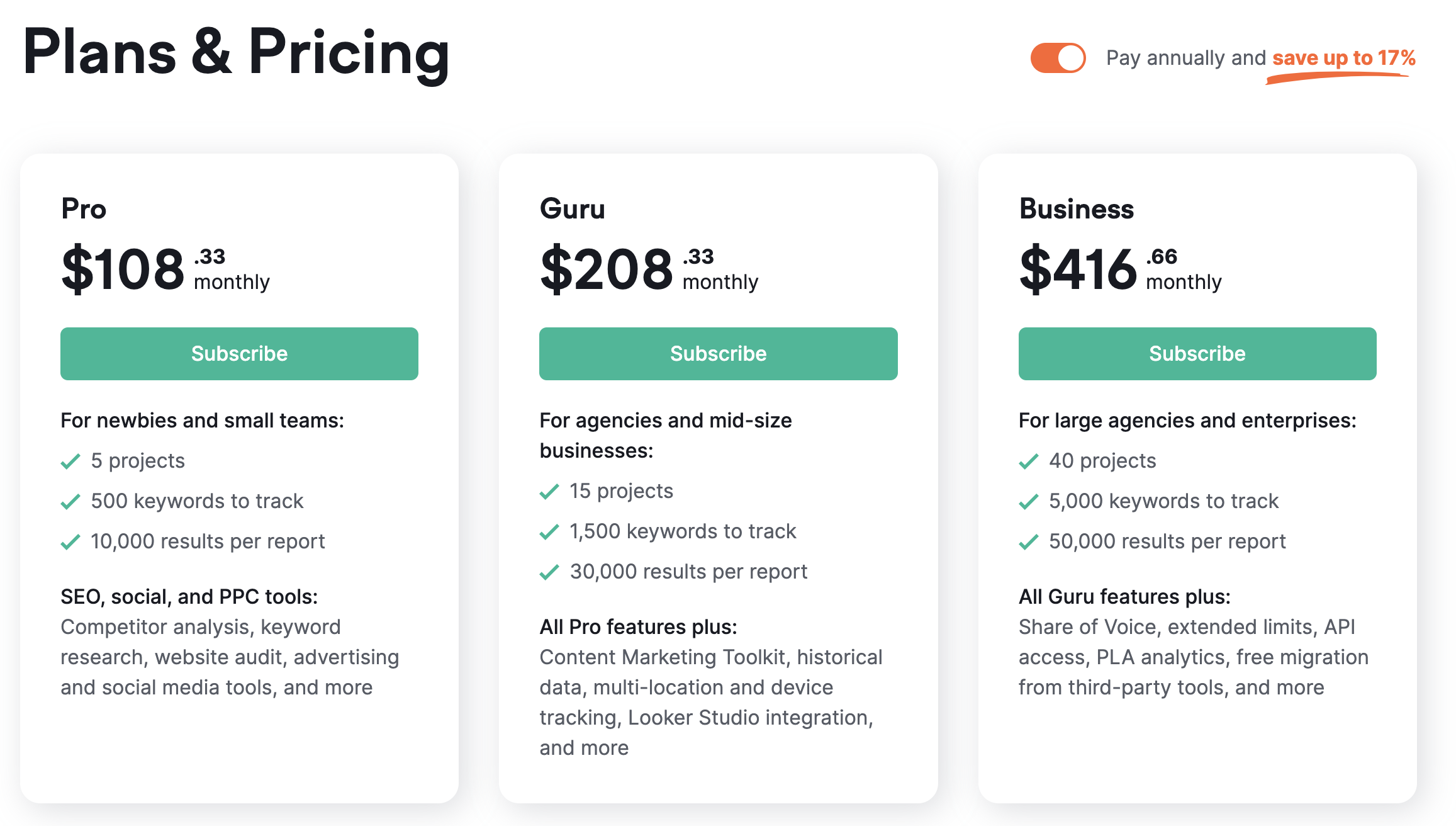 The picture above is a comparison of our plans, which you can review in full on our Prices page.
Enterprise Solution
For digital agencies and in-house SEO and SEM teams, we also offer multi-license plans. Depending on your company's needs, you can define the number of user licenses and customize the Semrush products on your subscription.

With an enterprise account, depending on your price point, you can get custom limits, custom keyword databases, and unlimited crawling of larger websites.

To start crafting the perfect Enterprise Account for your business, please send your request to our sales executives at corporate@semrush.com.
Benefits of Upgrading
The difference between packages is in the number of limits on your account and the advanced features you gain access to when you upgrade from Pro to Guru or Business. The major benefits of upgrading your Semrush subscription are broken down below.

For a full breakdown of the subscription plan features, open the accordions below or check out this article here.
Frequently asked questions
How much does Semrush cost?
Show more