The Ads History report is another unique advertising report on Semrush. This report (a tab under Advertising Research) gives you the ability to see all the keywords that a domain ranked ads for in the past year in a monthly grid.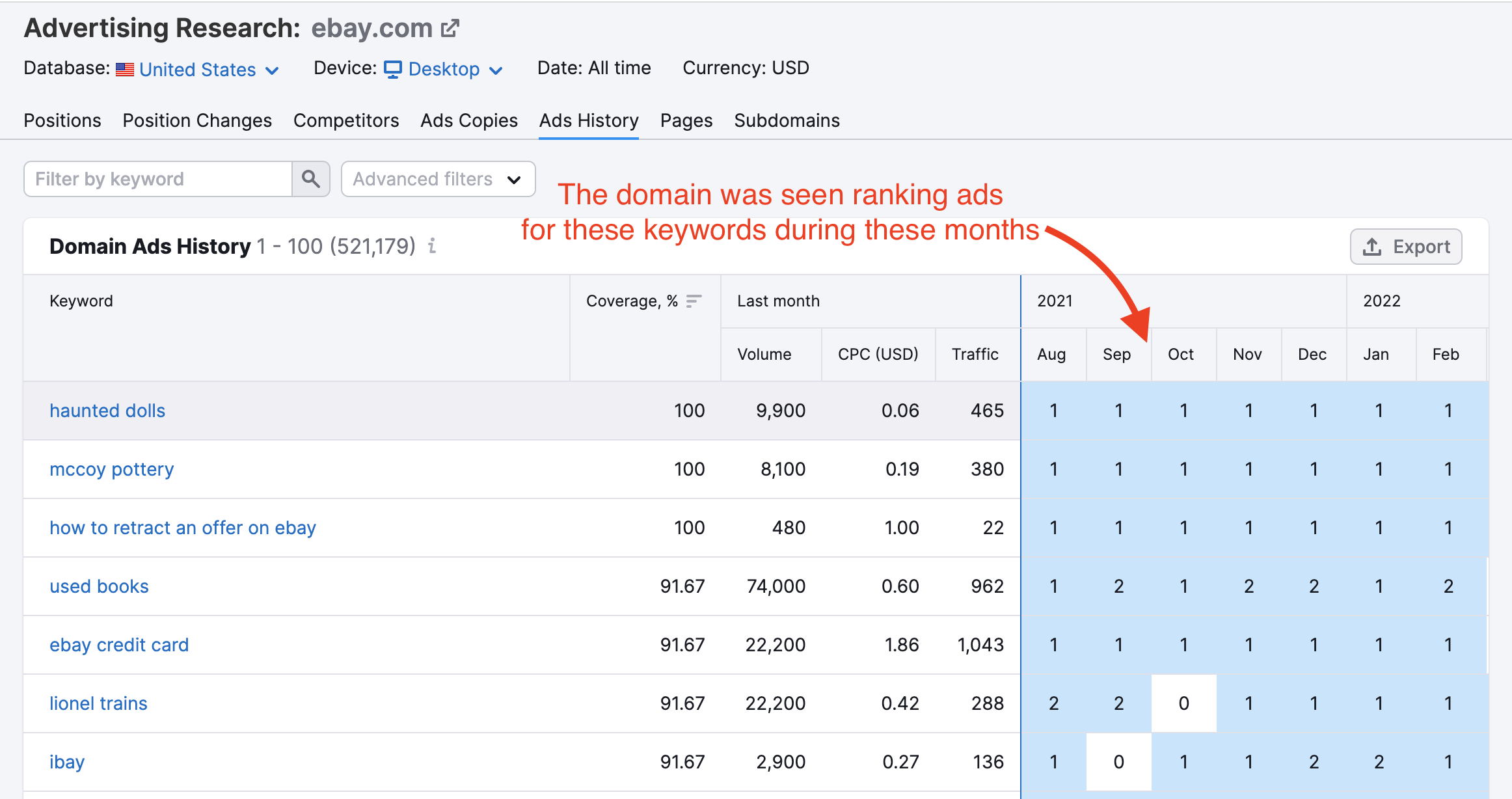 A blue cell indicates when Semrush found the domain advertising for a particular keyword in that month, and a blank cell indicates that the domain was either not bidding on the keyword or was not ranking in the top 8 positions for the given month.
Each blue cell will have a number, indicating the position of the ad for that given month. The keywords and ads will be ranked in order of Coverage %, which represents the coverage of ads for the keyword over the last 12 months, where 100% means the domain had an ad running in the top 8 positions for the keyword during all 12 months.
Click on any of the blue cells to open up a display showing the ads that were found in the 12 month period. Here you can see how your competitors changed any parts of their ad—if they changed their headlines or ad copy at any point throughout the year.
Spotting Your Competitor's Experiments
Since PPC advertising can be a very experimental process of testing various keywords, headlines, and descriptions, this report allows you to watch the way your competitors experimented with different headlines and copy throughout the year, and what their habits are.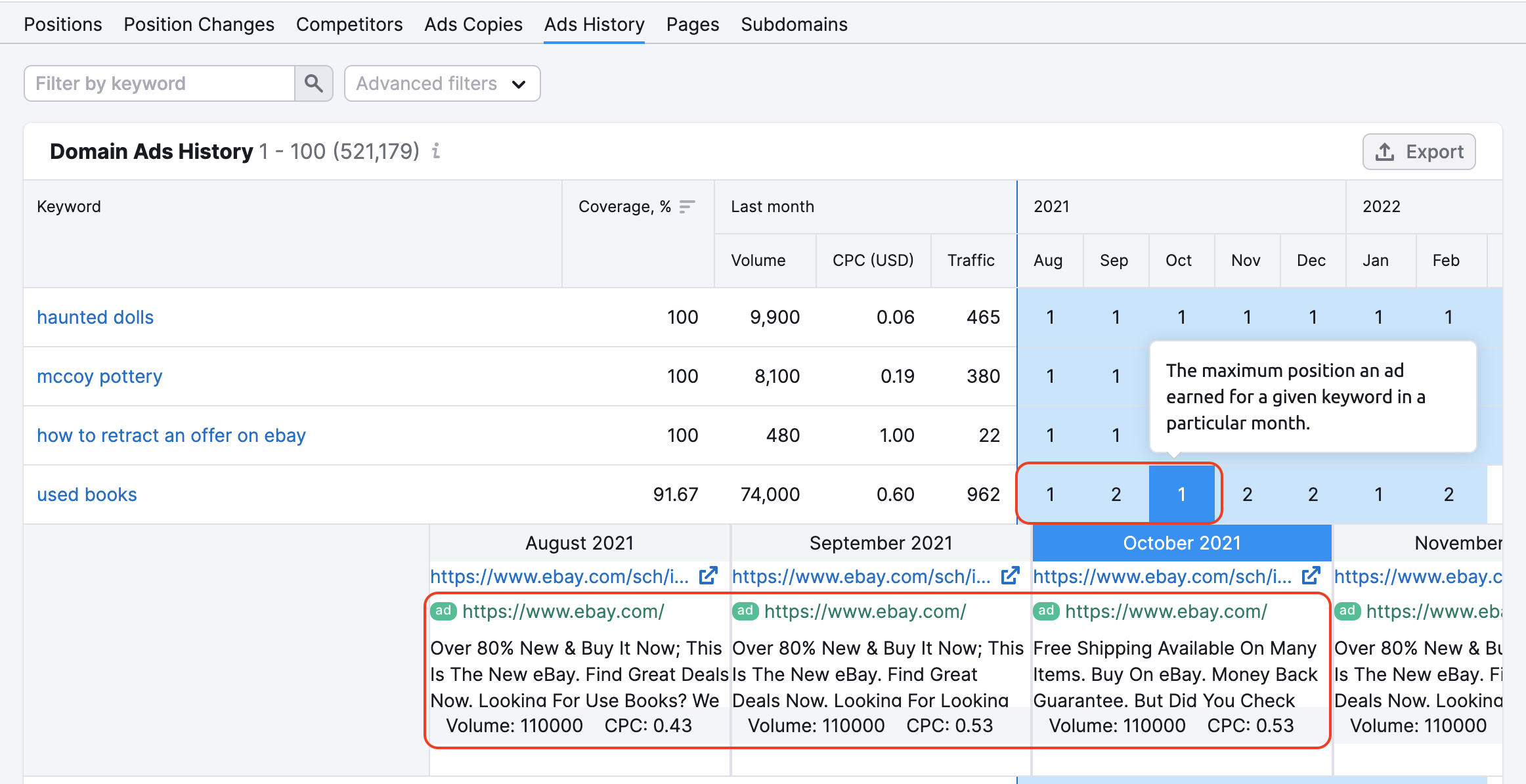 If you click on any of the blue keywords in the keyword column, you'll be taken to that keyword's Keyword Overview report.
Filters
Like the other reports within Advertising Research, you can apply multiple filters here to narrow down the data. Filtering options for the Ads History report include by Keyword, Volume, Cost-Per-Click, and Traffic %.
Mobile Report
Semrush currently has 18 mobile databases which you can find out more information about here.
The report will mostly appear the same, with blue cells indicating an ad found in the correlating month, and a white cell if we didn't see a mobile ad for the keyword in the top 8 positions that month. The main difference between the mobile and desktop reports is usually that it is a different set of keywords because most domains will target different keywords on mobile compared to desktop.
You can still apply filters for keywords, volume, CPC, and traffic percentage to this data, and the report will filter by desktop volume and traffic percentage if you add filters for either of those metrics.
If you click on any of the keywords, you'll be taken to a Keyword Analytics Ads History report, which lists every domain that was advertising on the keyword over the past 12 months. This is a good way to identify a domain's direct competitors on Google Ads.