Why are only a few of my website's pages being crawled?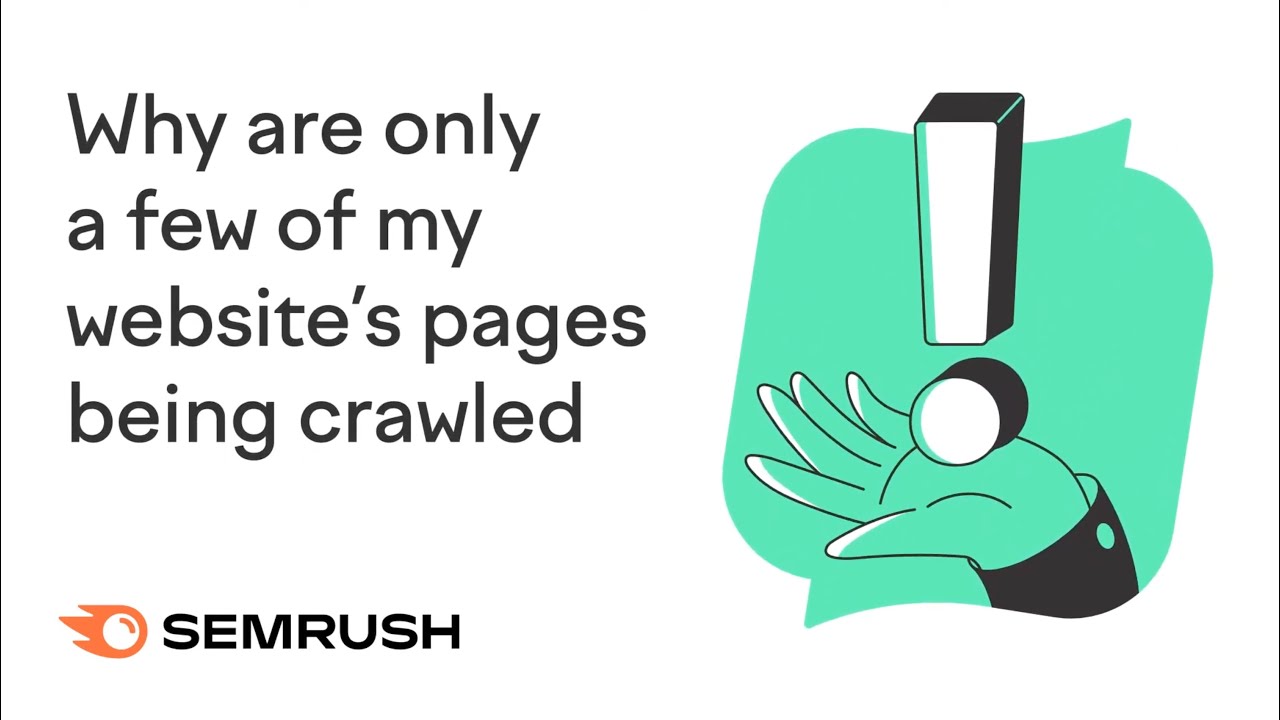 If you've noticed that only 4-6 pages of your website are being crawled (your home page, sitemaps URLs and robots.txt), most likely this is because our bot couldn't find outgoing internal links on your Homepage. Below you will find possible reasons for this issue.
There might be no outgoing internal links on the main page, or they might be wrapped in JavaScript. If you have a Pro subscription, our bot won't parse JavaScript content, so if your homepage has links to the rest of your site hidden in JavaScript elements, we will not read them and crawl those pages.
Although crawling JavaScript content is only available for Guru and Business users, we can crawl the HTML of a page with JS elements, and we can review the parameters of your JS and CSS files with our Performance checks regardless of your subscription type (Pro, Guru, or Business).
In both cases there is a way to ensure that our bot will crawl your pages. To do this, you need to change the crawl source from "website" to "sitemap" or "URLs from file" in your campaign settings: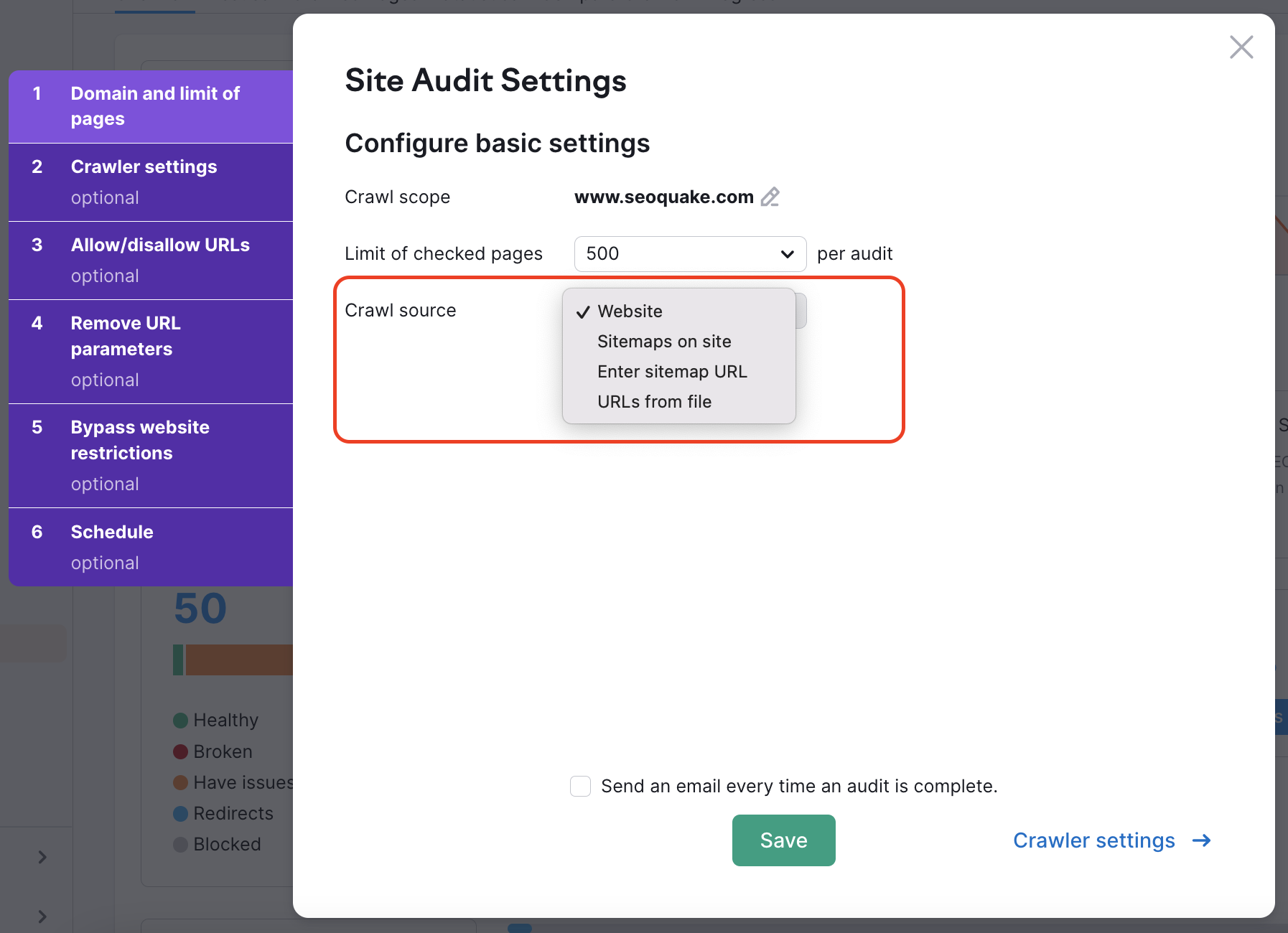 "Website" is a default source. It means we will crawl your website using a breadth-first search algorithm and navigate through the links we see on your page's code—starting from the homepage.
If you choose one of the other options, we will crawl links that are found in the sitemap or in the file you upload.
Our crawler could have been blocked on some pages in the website's robots.txt or by noindex/nofollow tags. You can check if this is the case in your Crawled pages report:
You can inspect your Robots.txt for any disallow commands that would prevent crawlers like ours from accessing your website.
If you see the following code on the main page of a website, it tells us that we're not allowed to index/follow links on it and our access is blocked. Or, a page containing at least one of the two: "nofollow", "none", will lead to a crawling error.

<meta name="robots" content="noindex, nofollow">
You will find more information about these errors in our troubleshooting article.
Site Audit is currently equipped to parse homepages not larger than 4MB.

The limit for other pages of your website is 2MB. In case a page has too large HTML size, you will see the following error: