How do I use custom triggers in Position Tracking?
Custom triggers allow you to set up notifications alerting you if your Project sees any notable changes in organic positions (not paid positions) via your Position Tracking campaign. These triggers can be set up from the settings within your campaign.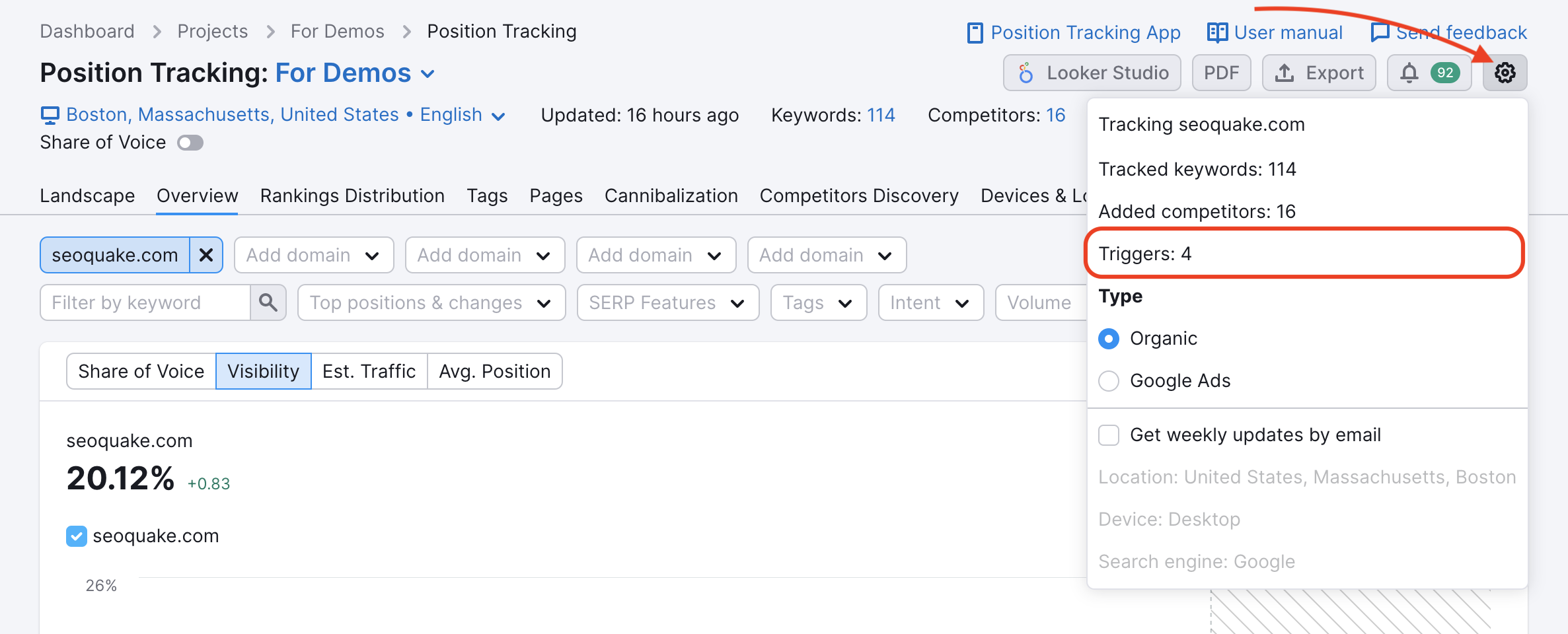 Open the gear and select Triggers. Choose the parameters of your alert and hit "Add." You can add up to 10 triggers to a campaign.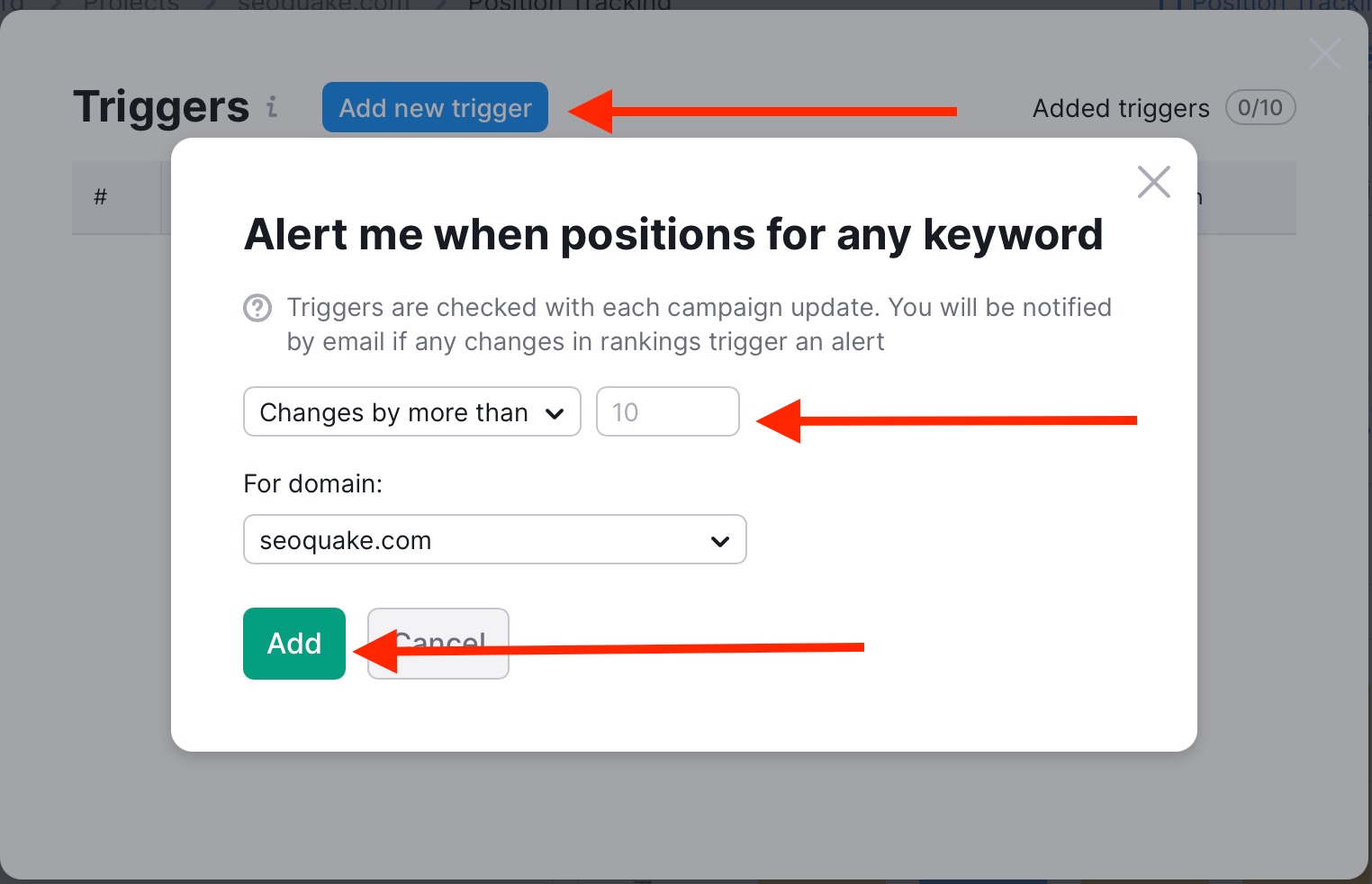 When the trigger is tripped, you will be sent an email notifying you of the change. Editing and deleting triggers can be done from the Action column in the Triggers menu.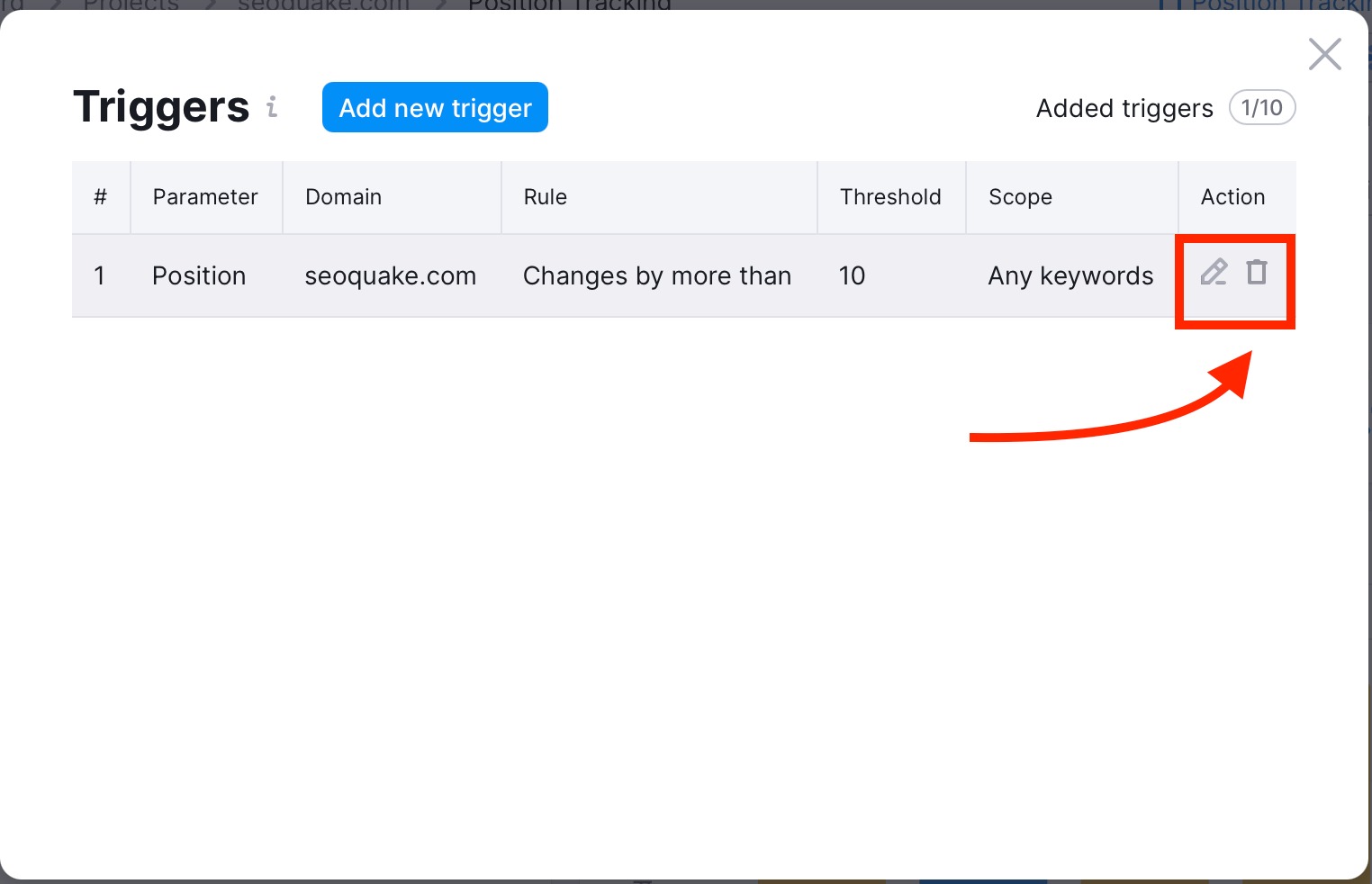 This makes it easier to follow the progress of a campaign because you won't have to log in to Semrush and check your project every day to see if there were any important changes.